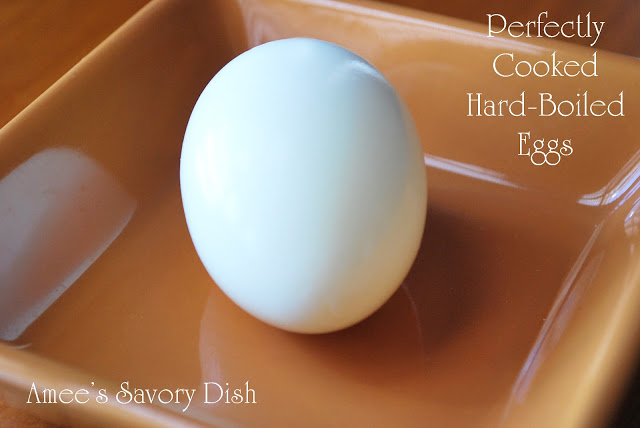 Hard-boiled eggs are a fantastic grab-and-go breakfast and a quick, healthy snack to eat on the run. I love them just sliced and seasoned with a little sea salt and pepper, but they are also delicious sprinkled with homemade seasoned salt. Here is a fool-proof recipe for perfectly cooked hard-boiled eggs that are easy to peel and won't have that unappetizing greenish-gray sulfur ring around the yolk (that is a sign that they are too done!) The fresher the eggs, the harder they will be to peel, but using baking soda during the boiling process helps the albumen to separate from the shell (a fabulous trick!) Another trick you can do is pierce the fat end of the shell with a sterilized needle, prior to boiling to help the shell separate when peeling. Store cooked eggs in a sealed container in the refrigerator for about a week.

Perfect Hard-Boiled Eggs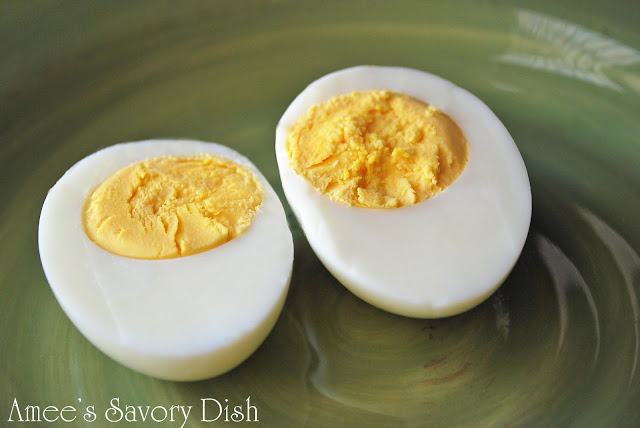 Ingredients:
12 eggs
1 tbsp salt
1 tsp baking soda

Method:
Place eggs in a large, empty pot. Cover with cold water going about an inch above the eggs.

Add salt and baking soda and bring pot to a full, rolling boil over medium-high heat. As soon as the water gets to a full boil, turn off the heat (if it's a gas stove, leave pot on the burner, if it's electric then move it off of the hot burner to cool). Cover with a lid and set a timer for 10 minutes. Meanwhile, fill a large bowl with ice water. As soon as the timer goes off, transfer eggs to the ice bath and allow them to sit for about 5 minutes. Transfer to a sealed container (can be stored peeled or unpeeled) and keep in the refrigerator for up to a week.