Fresh strawberry pie is just one of the many reasons that I love strawberry season in Georgia.  This grain-free strawberry pie recipe is easy to make, too!
Make sure that you use fresh, ripe and sweet berries for this dessert recipe.  It will really enhance the flavor.  You will never know that this dessert has no refined sugars.  I love coconut sugar and use it in just about everything these days.  It's sweet, flavorful, natural and doesn't alter the taste of foods or leave a weird aftertaste (like artificial sweeteners…bleh!)  I encourage you to try baking with it, if you haven't already.
My fresh strawberry pie all started with these gorgeous, freshly picked berries from Southern Belle Farm…..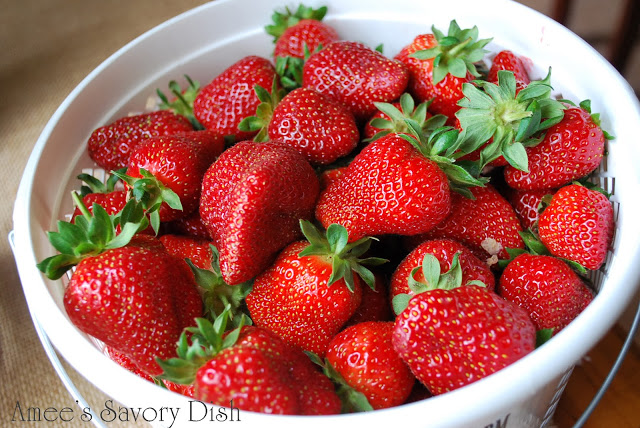 Fresh Strawberry Pie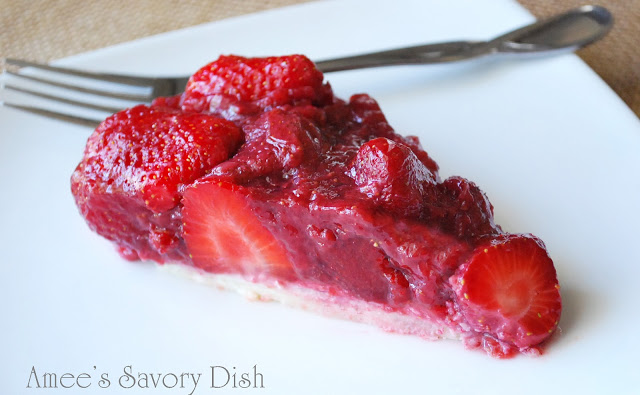 Ingredients:
1 Coconut Almond Pie Crust, baked and cooled or your favorite pie crust recipe
3 quarts fresh strawberries, stems removed, gently rinsed and patted dry with paper towels
1 cup white grape juice,the no-sugar added kind (you can also use freshly squeezed orange juice)
1/4 cup agave nectar
1 packet Knox unflavored gelatin
2 tbsp water
2 tbsp freshly squeezed lemon juice
1/4 cup coconut sugar
pinch sea salt

Directions:

In a saucepan, mix half of the strawberries, juice and agave nectar.  Bring to a boil over medium-high heat and boil for 15-20 min, stirring frequently until mixture has cooked down and thickened.  This process can take up to 25 minutes.  Take off heat and set aside.  
In a separate glass bowl, whisk together gelatin, water and lemon juice.  Stir in coconut sugar and salt.  Combine with strawberry mixture and bring back to a low boil and simmer for 2-3 minutes. Cool mixture for 30 minutes, then fold in fresh berries.  Pour into cooked pie shell and refrigerate for 4 hours until set.  Garnish with homemade whipped cream, if desired (see below for recipe). Store in the refrigerator.  Best if eaten within 2-3 days.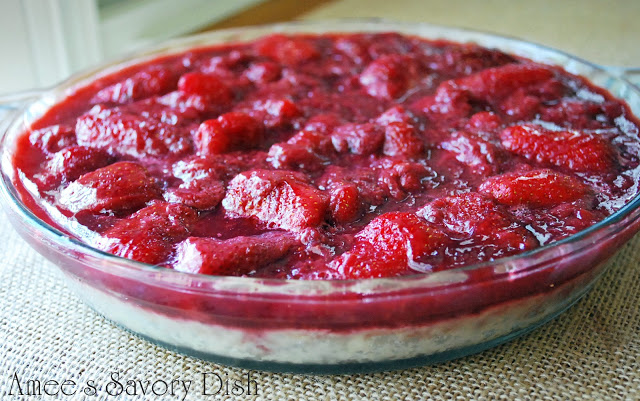 Homemade Whipped Cream
3 cups heavy whipping cream
1 tbsp agave nectar, light amber
2 tsp vanilla extract
Combine in the bowl of an electric mixer and beat just until stiff peaks form.  Serve on top of pie with a garnish of fresh mint.