A tropical key lime protein shake is a great way to fuel your body as part of a healthy breakfast, lunch, or even just a healthy snack.
If you need a healthy breakfast idea that's refreshing and delicious, this tropical key lime protein shake recipe is one to try!
Tropical Key Lime Protein Shake
Ingredients
3/4 cup unsweetened almond milk
1 (5.3oz) container of Chobani key lime yogurt
2 tbsp BiPro unflavored protein powder (or your favorite unflavored whey protein)
1/4 cup unsweetened pineapple juice
1/2 cup chopped fresh pineapple
1/2 frozen banana
3-4 ice cubes
Directions
Place all ingredients into a blender or Vitamix and blend until smooth.
Serve immediately.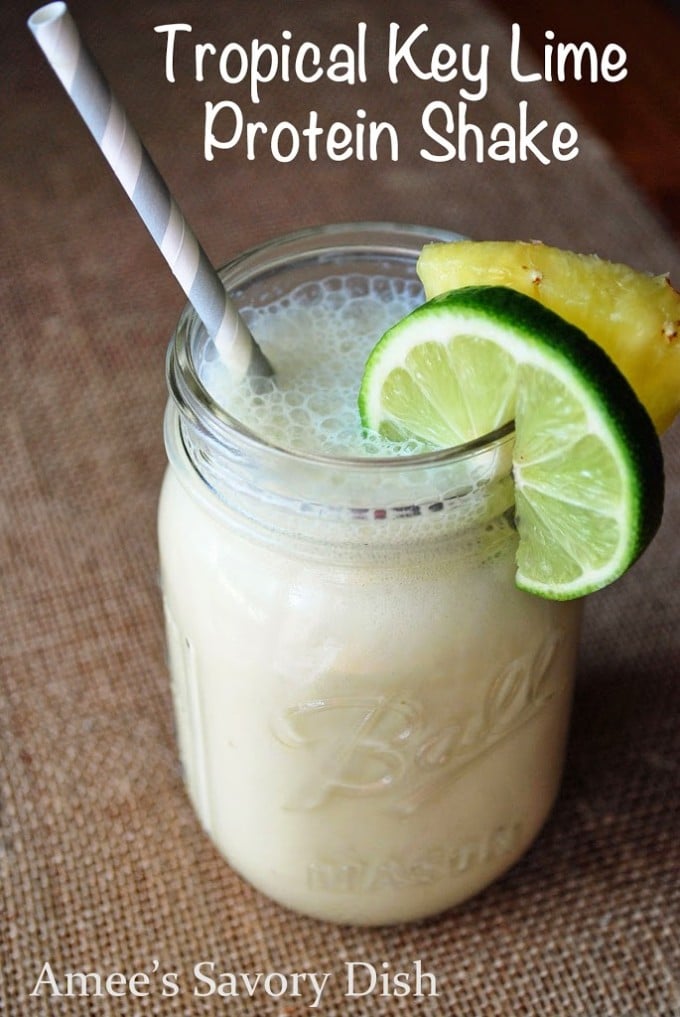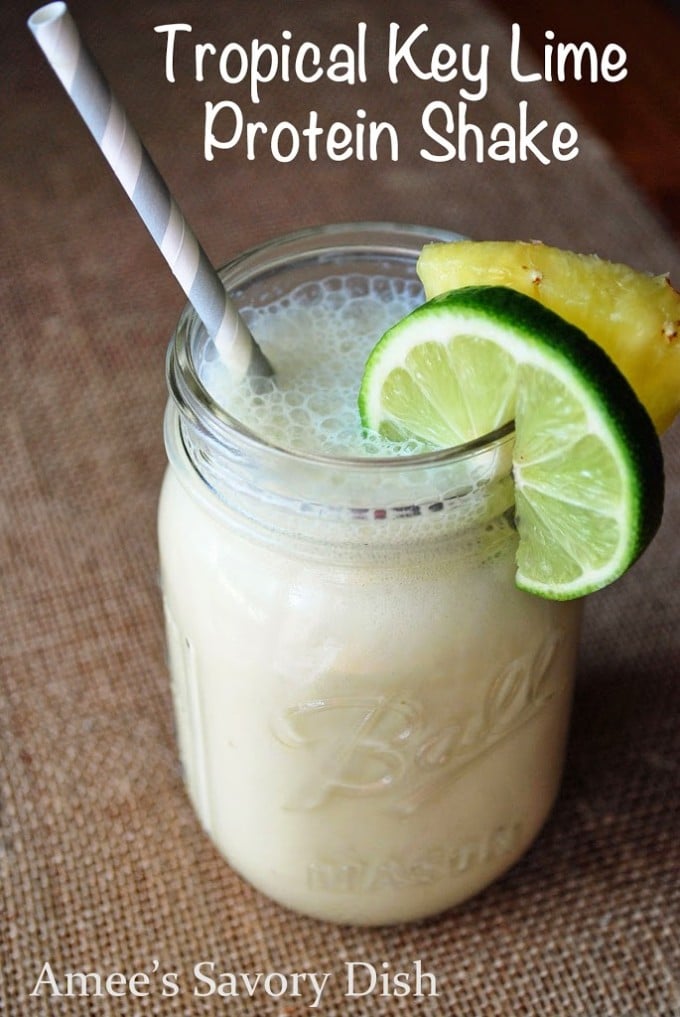 More healthy protein shake recipes to try:
Wild Blueberry Chocolate Protein Shake