This Key Lime Pie smoothie is a delicious Greek yogurt smoothie that tastes just like key lime pie in a glass. I'm not kidding. It's so delicious!!! *This post is sponsored by The a2 Milk® company. All opinions are my own.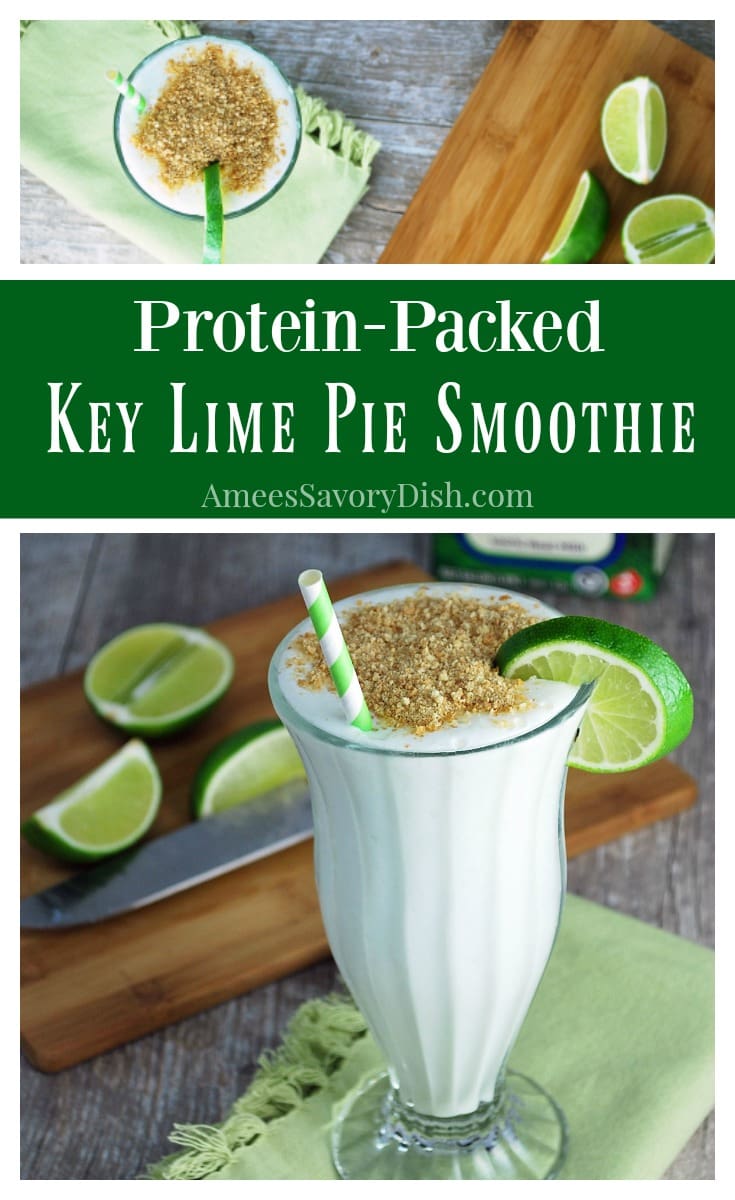 I used the new a2 Milk® to make this recipe. In case you've never heard of a2 Milk®, it's easier to digest containing only the a2 beta-casein protein. Ordinary milk contains both the a1 and a2 protein. I'm sure that you are wondering, how do they get only the a2 protein in the milk? It has to do with the cows that only produce milk with a2. These cows only produce this protein naturally, so it's nothing manipulated in the production process.
This milk does still contain lactose, but not everyone sensitive to dairy products are truly lactose-intolerant. What they've found is that they are sensitive to the a1 protein in the milk. I have trouble digesting a lot of dairy products, but the a2 milk doesn't bother me at all. Yay! Definitely read more about their story on a2 Milk® website. I'm so excited to have options to enjoy my favorite dairy recipes again! Dairy products can be great for workout recovery. I love non-fat Greek yogurt and smoothies for a post-exercise treat. Low-fat chocolate milk is another great option for kids and teens after sports or intense activities.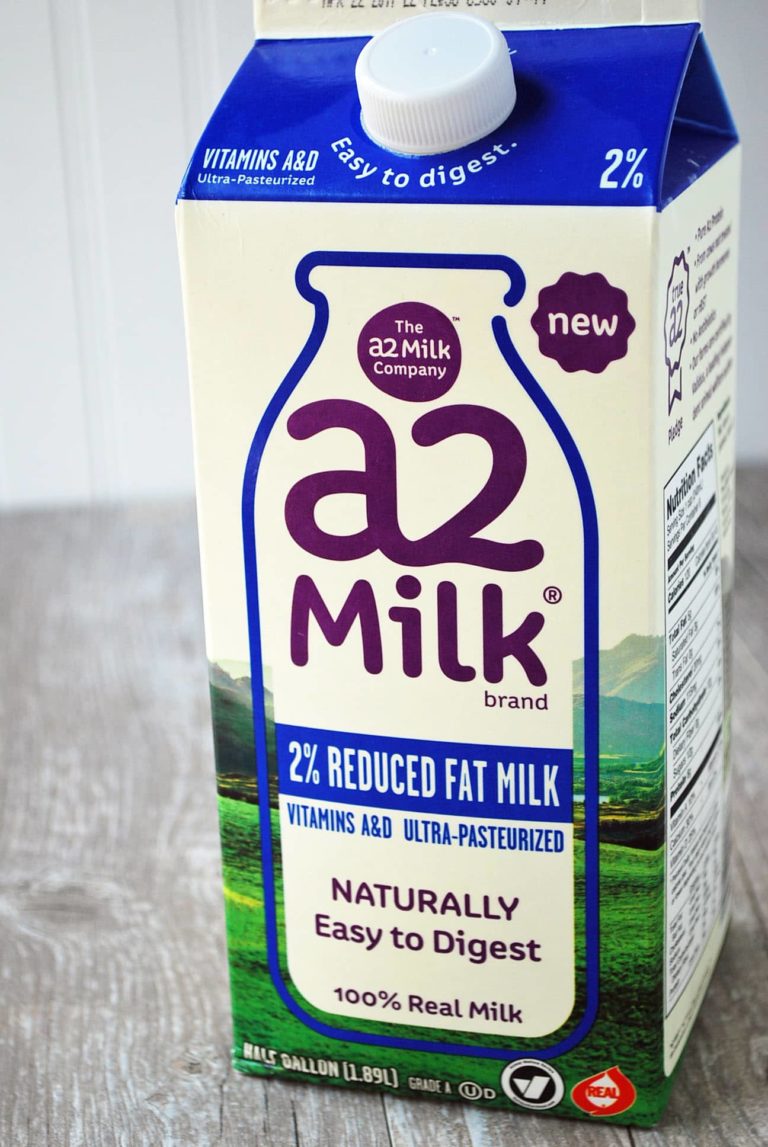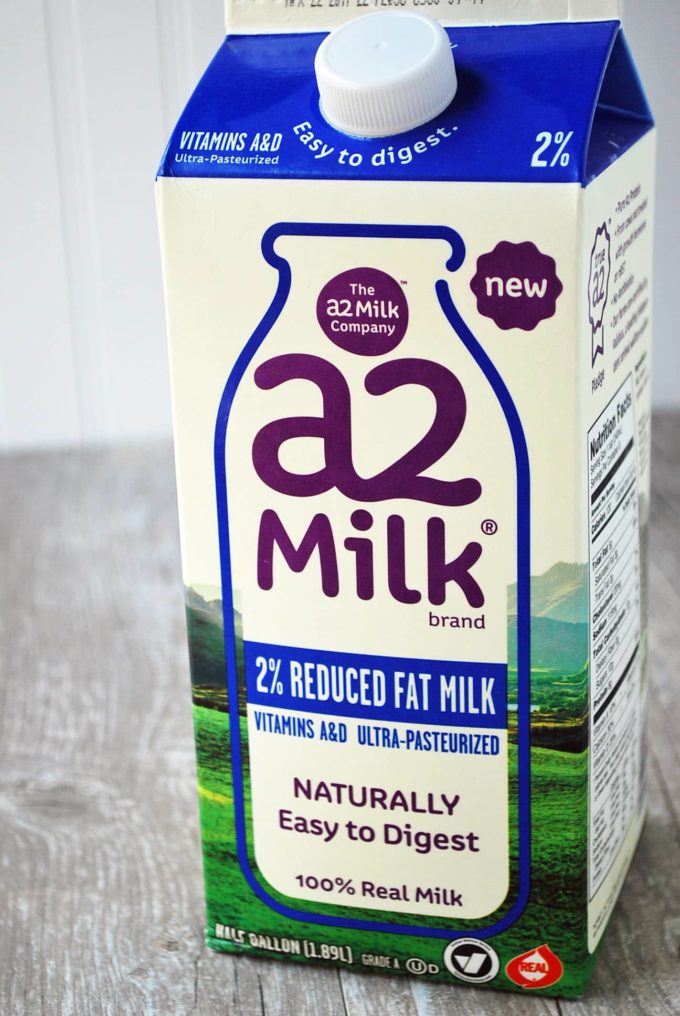 As a personal trainer and avid exerciser, I can't emphasis enough how important it is to include quality protein sources in your daily diet. I try to get most of my protein from whole food sources, but I'm also a fan of protein shakes and bars for quick meals on the go. After a tough workout session, especially one that involves resistance training, a balanced lean protein and carbohydrate meal is perfect, muscle-building, fuel. This Key Lime Pie smoothie makes a great post-workout meal. Don't worry, there are plenty of other opportunities throughout the day to eat your veggies. If you are looking for a supershake recipe with greens, definitely give this Vanilla Mango Supershake a shot. Greens never tasted so good!
The protein in this shake comes from the a2 milk and non-fat Greek yogurt. It's important to use the key lime juice (not regular lime juice) and you can usually find it in the juice or baking aisle of your local grocery store. If you want to juice some key limes for this recipe, go for it! The bottled key lime juice is just faster and easier. Also, don't skip the sweetened condensed milk, it really gives it that homemade key lime pie taste. You can also make your own homemade sweetened condensed milk, like this recipe from Add A Pinch, using the a2. It's only a small amount and the added carbs are perfect for replenishing the glycogen stores post-workout. You can add a little extra stevia for added sweetness, if needed. Freezing the milk into cubes is another must-do for this recipe to give it a great frozen, creamy texture without watering it down with ice cubes.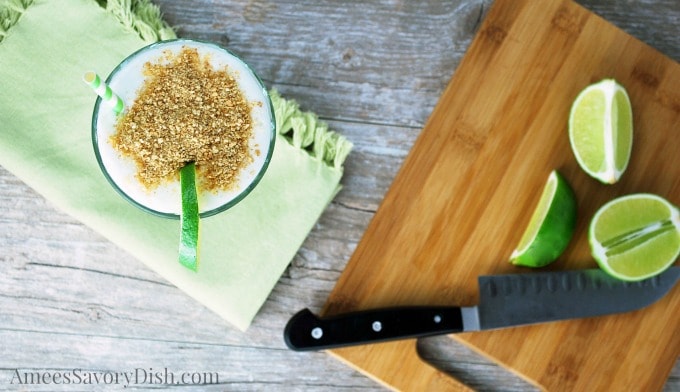 Definitely grab a spoon to enjoy the crumbs on top, or stir them into the shake. Delicious!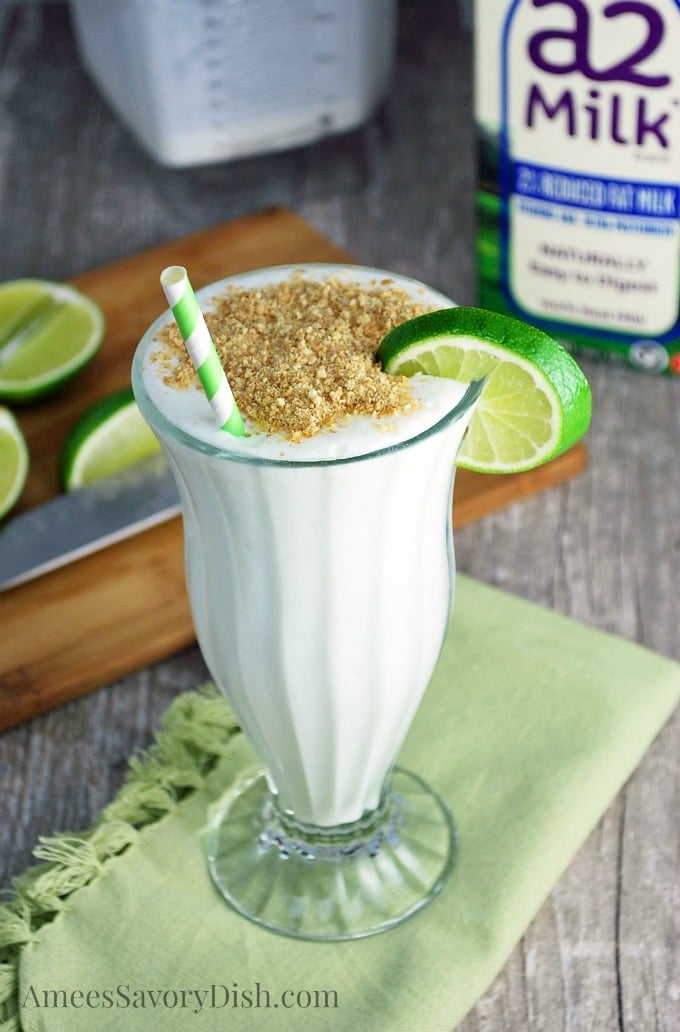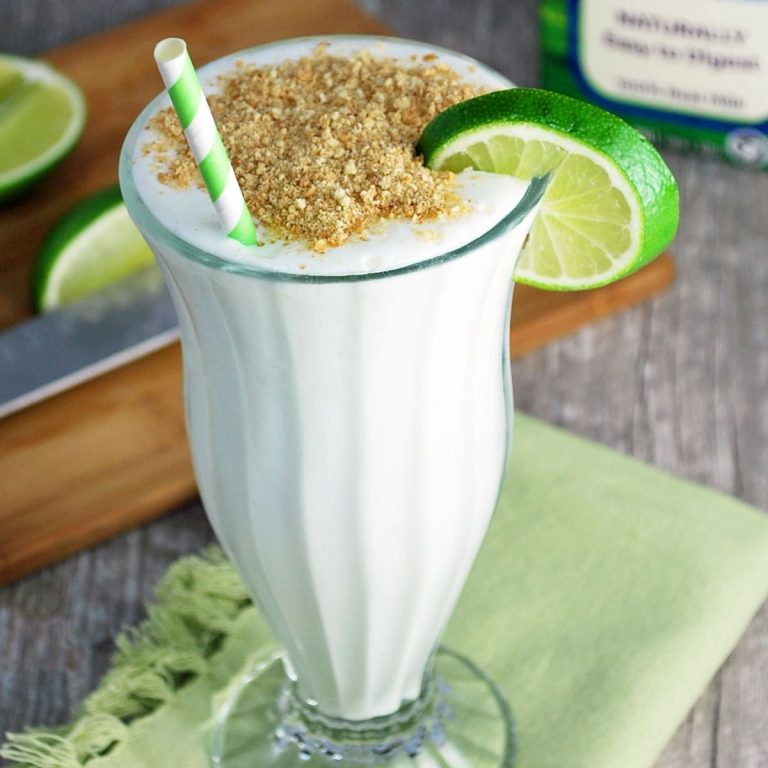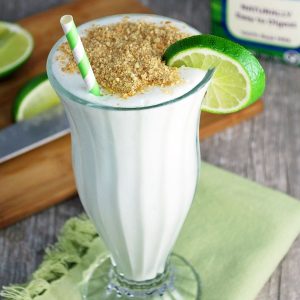 Key Lime Pie Smoothie
A delicious Greek yogurt smoothie recipe that tastes just like key lime pie in a glass!
Ingredients
1

cup

2% a2 milk

can also use the 1 % for lower-fat

6

oz

plain non-fat Greek yogurt

2

tablespoon

key lime juice

different from regular lime juice, available in the juice aisle at most grocery stores

2

teaspoon

regular sweetened condensed milk

1

packet stevia

optional for added sweetness

1

sheet of graham crackers
Instructions
Place graham cracker sheet in a sealable plastic bag and crush into crumbs, you can also use a mini food processor for this. Set crumbs aside.

Freeze milk in an ice cube tray for several hours until set.

Place frozen milk cubes into a blender and add remaining ingredients, except graham cracker crumbs.

Blend until smooth and creamy.

Pour into a tall glass and top with graham cracker crumbs.

Enjoy immediately.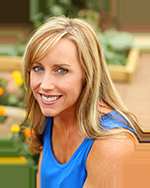 Latest posts by Amee Livingston
(see all)