This crockpot southern style barbecue recipe has been passed along from my mother-in-law and I've been making it for years.  It's super easy and yields tender, moist and flavorful barbecue.  The crockpot method makes it simple to have a delicious southern barbecue meal on the busiest of days.  Also, don't miss my favorite Crockpot Southwest Beef Roast and Crockpot Barbecue Chicken recipe, because saving time rocks!!  Enjoy!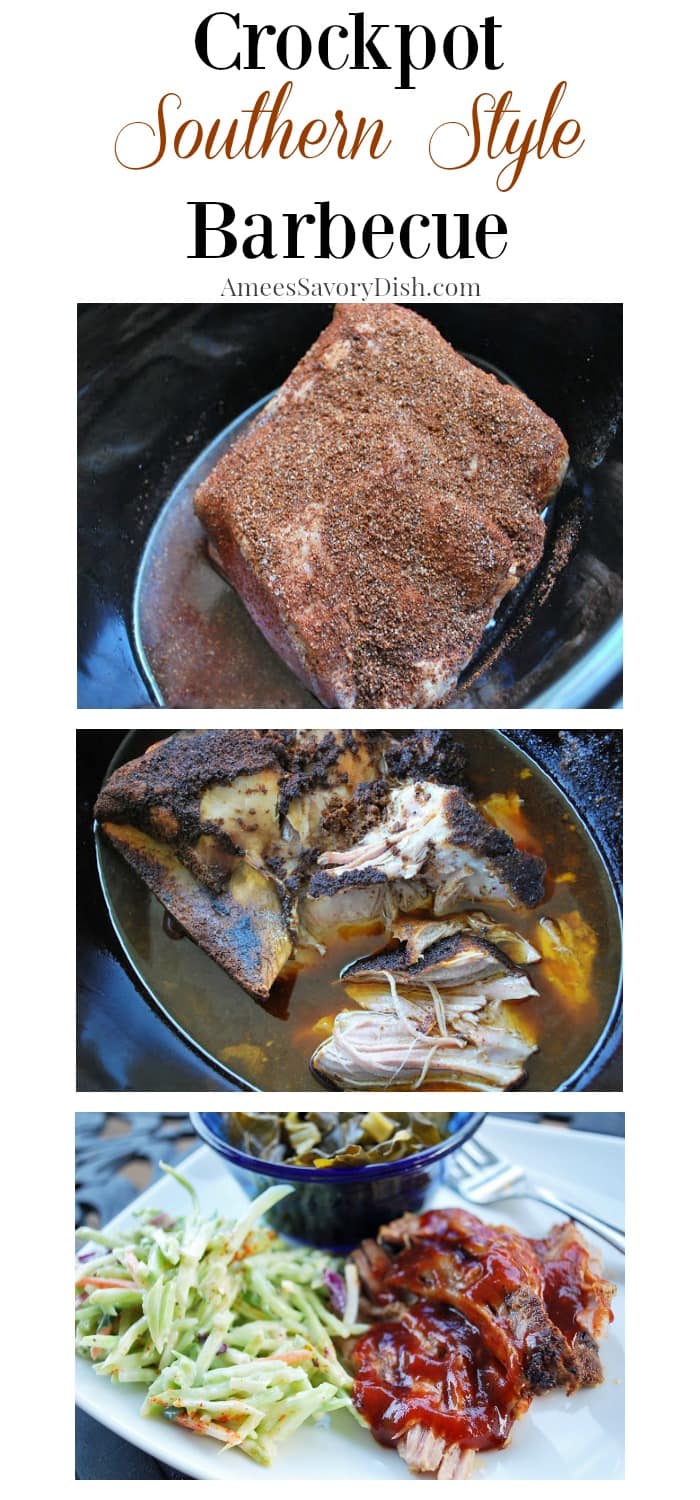 Southern Style Crockpot Barbecue

Ingredients:
1 3-4lb Boston Butt pork roast
2 tbsp grassfed butter
*2-3 tbsp barbecue dry rub(this is optional and not in the original recipe, but I love the extra seasoning-optional recipe below)
2 tbsp organic cane sugar
1 tbsp sea salt
1/2 cup red wine vinegar
1/2 cup white vinegar
Dry rub recipe
Combine the following in a small bowl:
3 tbsp paprika
1 tbsp garlic powder
1 tbsp natural brown sugar
1 tbsp dry mustard
2 tbsp sea salt
1 tbsp black pepper
Directions:
Melt butter in a large skillet over med-high heat.  Brown roast on all sides in butter, then transfer to a crockpot (fat side up), pouring butter from the skillet over the top.  Rub the top of the roast with 2-3 tbsp dry rub (if using).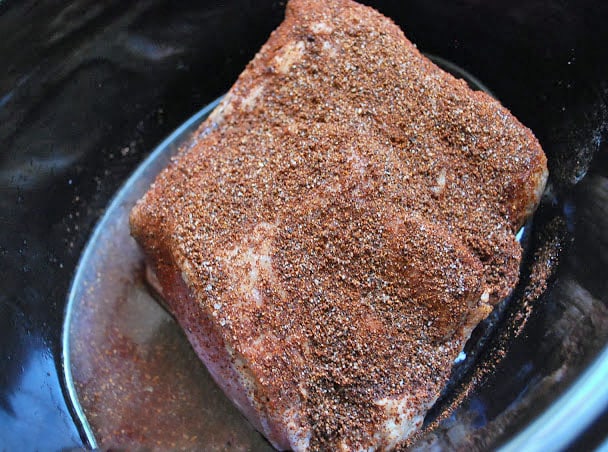 Stir remaining ingredients together and pour around the roast.  Cook on low all night (about 8 hours) until very tender and falling apart.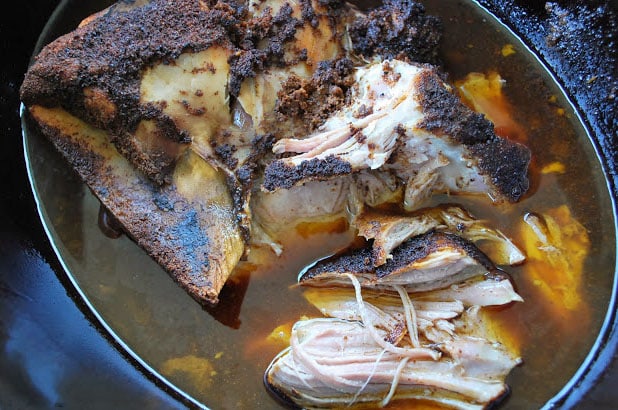 Save broth from roast and shred the meat into a large bowl, discarding the fat and bone. Pour broth through a fine, mesh strainer then prepare your sauce:

Mix together:
8 tbsp strained broth
1/2 cup ketchup (I use the organic ketchup without HFCS)
1 tbsp Worcestershire sauce
Texas pete hot sauce to taste (we like a kick!)

Pour sauce over shredded pork and serve with your favorite sides.  You can add more of your own favorite barbecue sauce to the meat, if desired.  This barbecue freezes beautifully in sealed, air tight containers.