Grilled corn on the cob is a summer time staple side dish! Today, I'm sharing the easiest way to make grilled corn on the cob. No messy husks, no fuss trying to remove the silk, just delicious grilled sweet corn!
What's better than delicious, fresh corn in the summer?  My kids LOVE corn on the cob!  They always ask for seconds.  It's simple to prepare and fun to eat.  This is a great corn recipe for the grill that I am excited to share with you.  You get crisp and delicious corn without the fuss of grilling in the husks.  I love this method and the seasoning, too.  The Hungarian Sweet Paprika really enhances the flavor.  Sweet and delicious!  

This grilled corn on the cob recipe is simply amazing!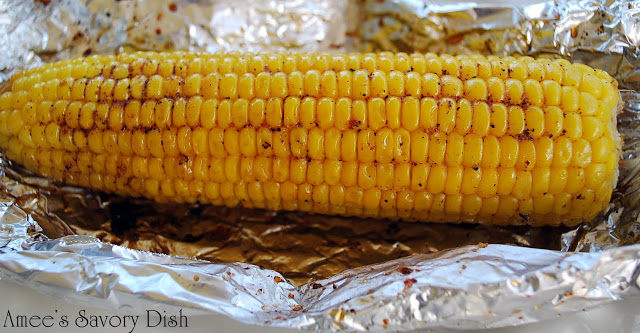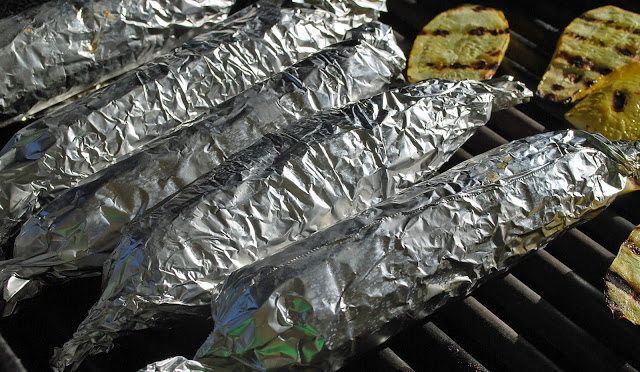 Amazing Grilled Corn on the Cob
This is the easiest way to make grilled corn on the cob, and it's SO delicious!
Ingredients
4 ears fresh sweet corn
Extra Virgin Olive Oil 
Sea Salt
Freshly cracked pepper
Hungarian sweet paprika
Instructions
1. Remove corn husks and silk and scrub corn with a vegetable brush while rinsing under running water.  Pat dry and set aside.  

2. Drizzle corn with olive oil and rub until corn is coated.  Sprinkle all sides with pepper, sea salt and paprika to taste.  Wrap (rolling it up) in heavy duty aluminum foil, making sure that the ends are sealed by twisting the foil.  

3. Grill over medium heat for 20 minutes.  
You can serve your grilled corn with steak, chicken, pork, fish, or burgers. Or just slather the ears of corn with butter, salt, and Parmesan cheese and make a meal of it. If you have any ears of corn left over, save them and create Mexican street corn for these BLT Esquites sandwiches!