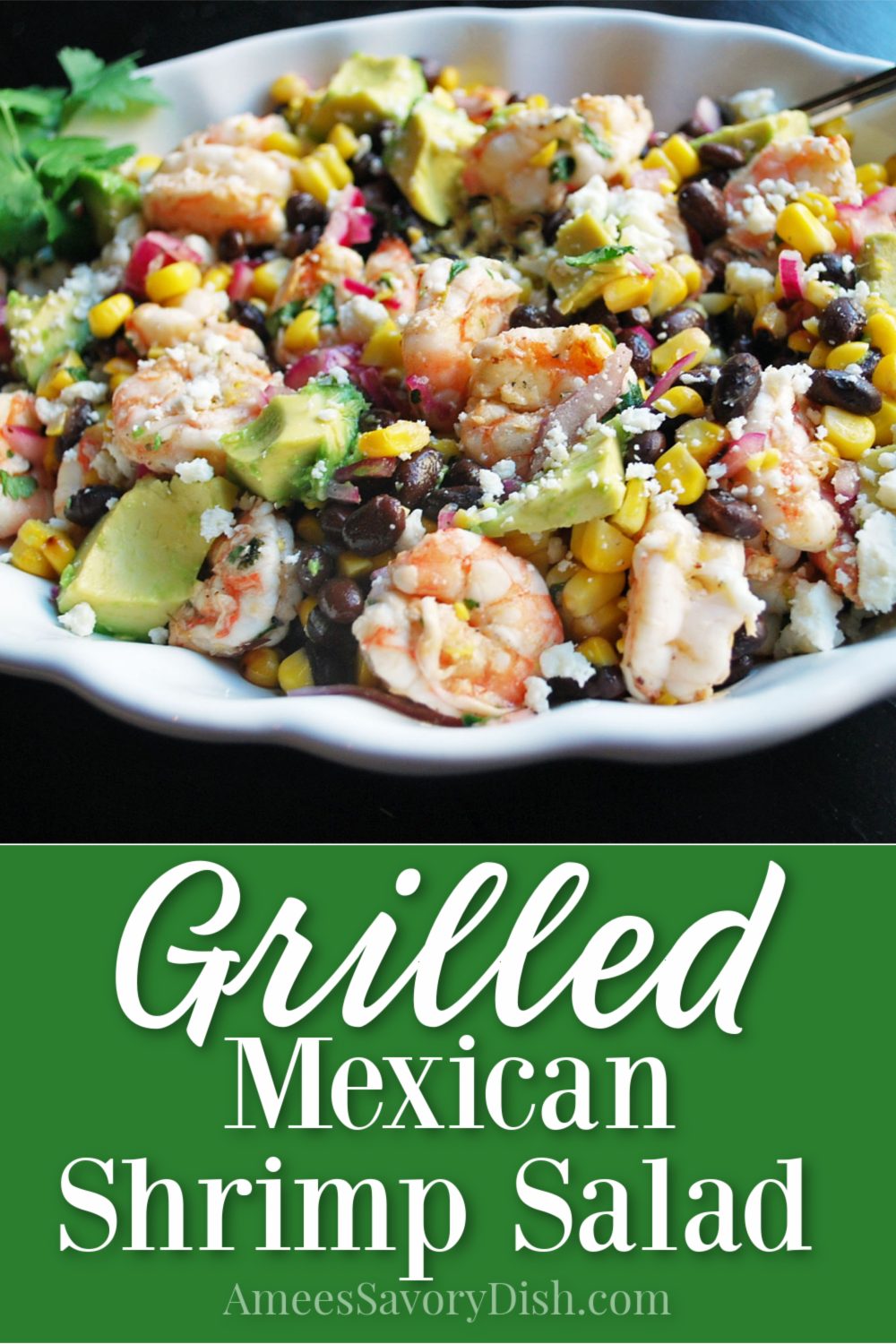 A Mexican-inspired salad recipe made with grilled shrimp, corn, black beans, avocado, and crumbled Cojita cheese.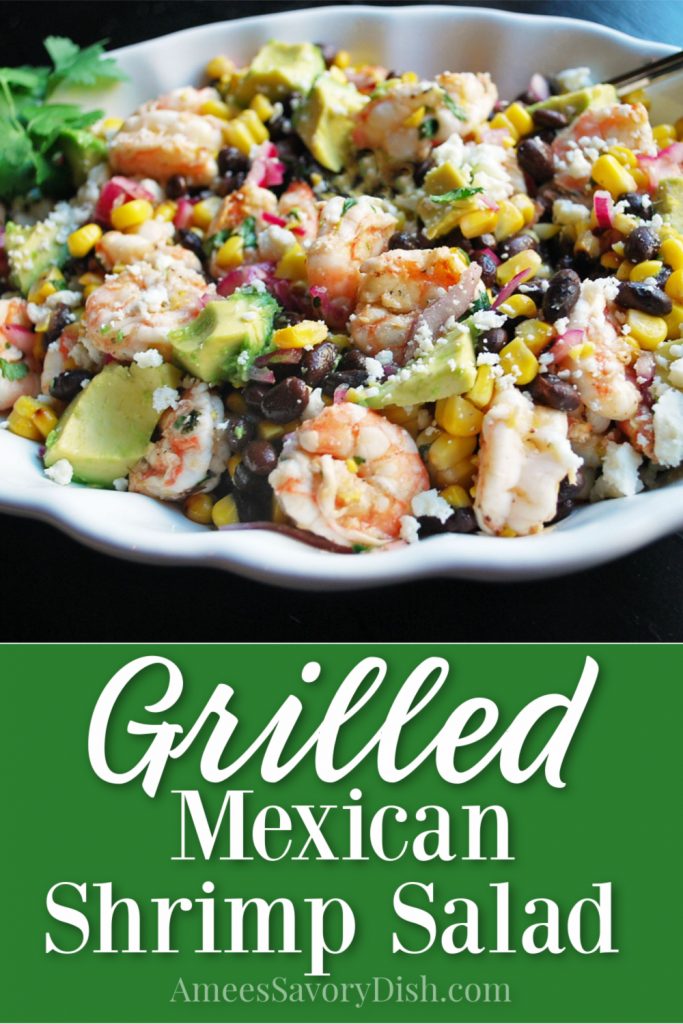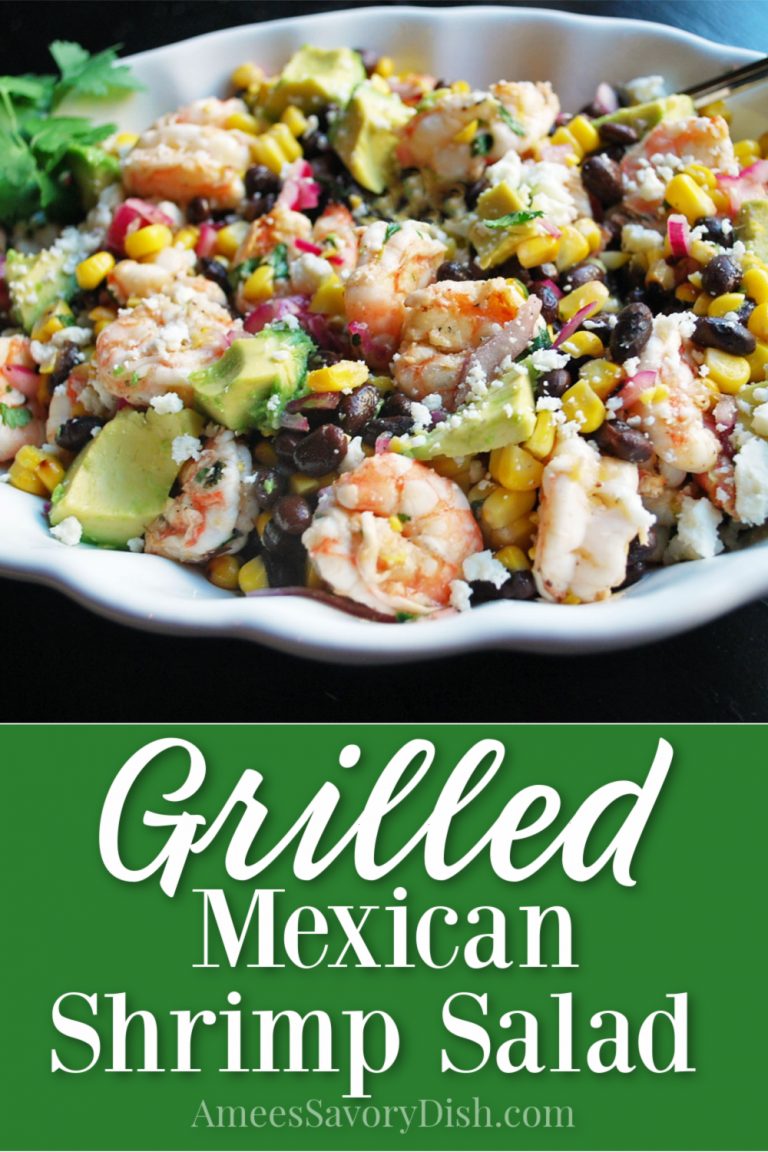 We love Mexican food in this house. Fajitas are a staple in my menu rotation. They are not only delicious but really quick and easy to throw together for a weeknight meal. When the Wild American Shrimp folks contacted me about creating a recipe, I immediately thought of using our favorite Mexican flavors to create this grilled Mexican shrimp salad.
A side dish that I recently ordered at Holy Tequila on Hilton Head Island sparked my recipe idea, it was simple, yet really, really tasty. The salad consisted of a blend of grilled corn, black beans, crumbled Cojita cheese, and a really light dressing.
I knew that I could whip up my own version with grilled shrimp, a simple lime vinaigrette, and fresh avocado. The resulting clean-eating recipe has great color and a nice contrast in textures. Food should look good and taste good!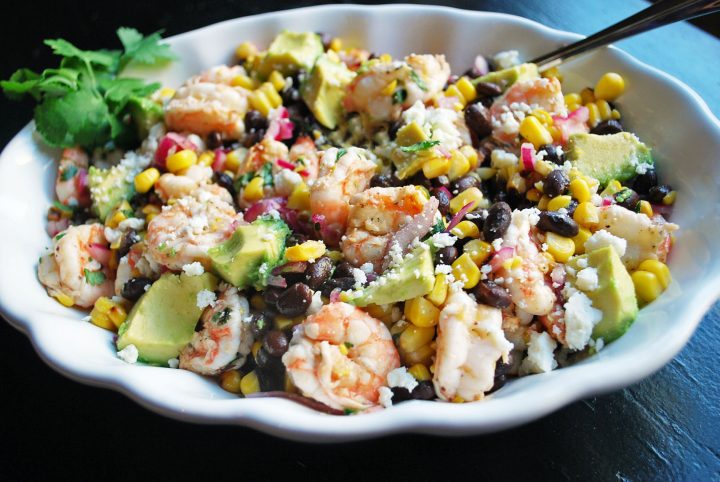 I used a quick marinade of fresh lime juice, olive oil, garlic, hot sauce, and cilantro. I know a lot of people hate cilantro, it's one of those herbs you either love it or leave it. If you're a hater, just leave it out. The recipe will still be full of flavor.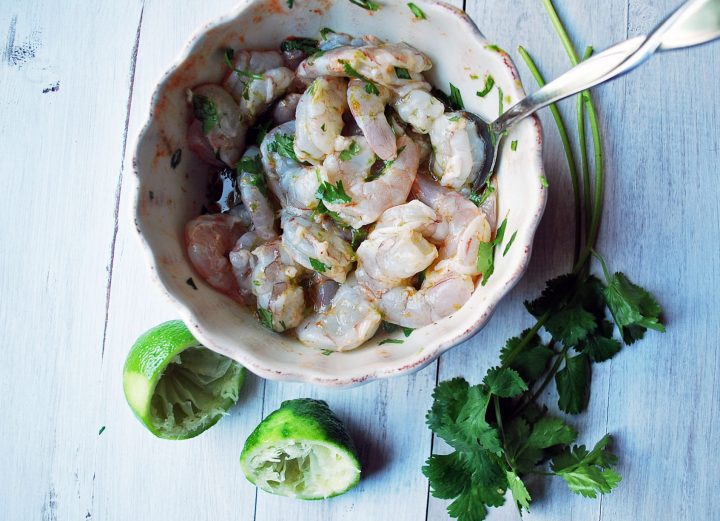 After tossing shrimp in the marinade, I put them in a Ziploc bag, along with the liquid, and refrigerate for 1-2 hours. Make sure to squeeze all of the air out of the bag before sealing.
After the shrimp are done marinating for a couple of hours, prepare the corn for the grill and soak the wooden skewers. Thread shrimp onto skewers and brush with a little olive oil to prevent them from sticking to the grates.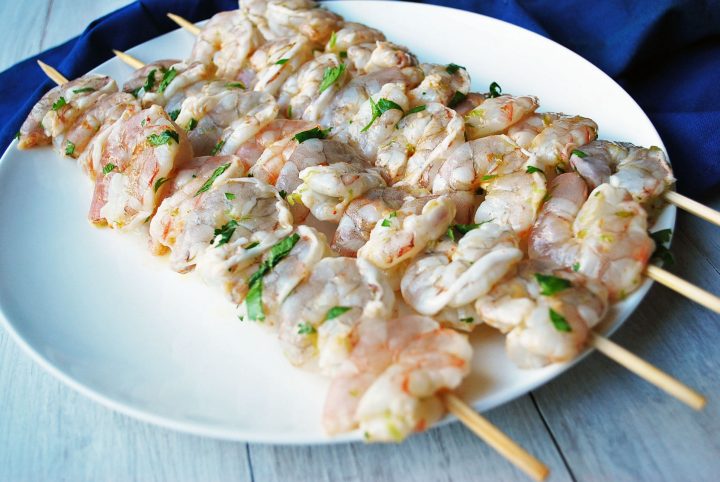 Make the vinaigrette dressing by whisking all of the ingredients together in a small bowl. Set the dressing aside while you grill the corn, followed by the shrimp. Shrimp cook really quickly, so be careful not to overcook them. They only take about 2 ½ minutes per side.
Now you are ready to assemble the salad! Cut the corn off the cob and place it into a large serving bowl. Add the shrimp and all remaining ingredients. Toss with the dressing and serve immediately.
How To Make Quick Pickled Onions
Ingredients:
One large red onion, thinly sliced
½ cup apple cider vinegar
1 tablespoon sugar or agave nectar
1 teaspoon salt
Mix cider vinegar, agave or sugar, and salt in a bowl. Add sliced onions and toss to coat. Cover and let sit for at least an hour at room temperature. If made in advance, refrigerate in a mason jar or sealed glass container until ready to serve. If you are in a hurry, make these pickled onions a few days in advance and refrigerate in an airtight container.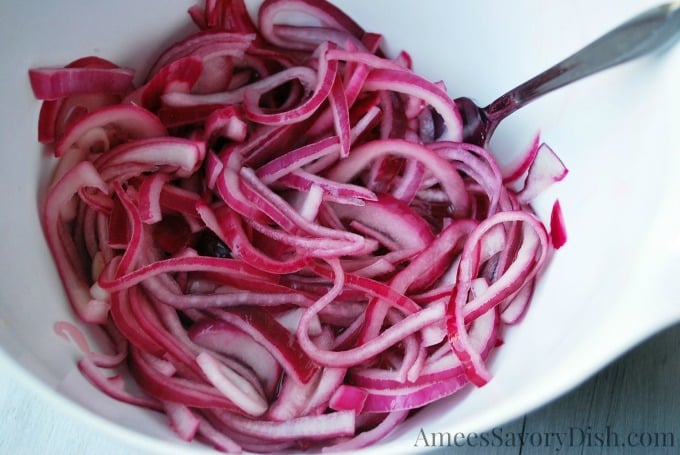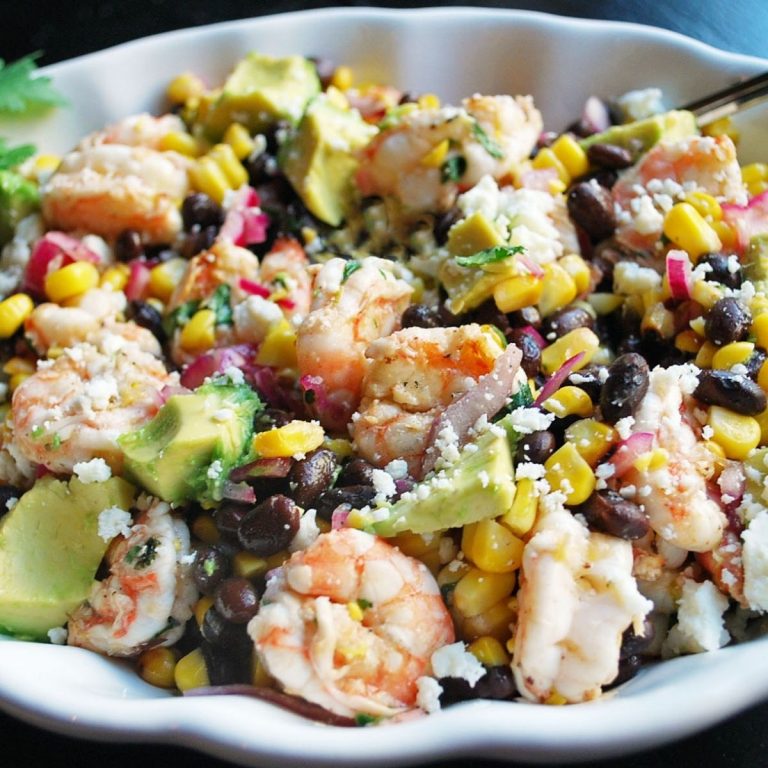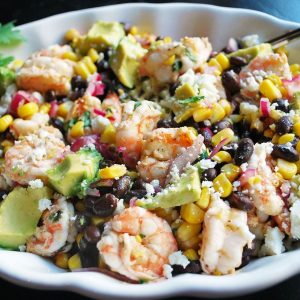 Grilled Mexican Shrimp Salad
A Mexican-inspired salad recipe made with grilled shrimp, corn, black beans, avocado, and crumbled Cojita cheese
Print
Pin
Rate
Ingredients
1

lb

fresh Wild American shrimp

2

ears corn

silk removed, husks intact

15

oz

can black beans, drained and rinsed

½

cup

Cojita cheese

crumbled

½

cup

pickled red onion

chopped *recipe below

1

avocado

chopped into bite-size pieces

2

limes

juiced and divided in half (about ¼ cup)

1

teaspoon

fresh lime zest

2

tablespoon

fresh cilantro

chopped

3

tablespoon

olive oil

divided

1

clove

garlic

minced

1

teaspoon

Cholula sauce

or your favorite hot sauce, plus a little more for vinaigrette

1

teaspoon

agave nectar

¼

teaspoon

salt

¼

teaspoon

fresh cracked pepper

4

wooden skewers
Instructions
Mix together shrimp marinade: Juice of 1 lime, lime zest, minced garlic, 2 tablespoon olive oil, 1 teaspoon Cholula sauce, 1 tablespoon chopped, fresh cilantro with a whisk.

Add shrimp and toss to coat.

Pour shrimp and marinade into a Ziploc bag, squeeze out all of the air and seal.

Refrigerate shrimp for 1-2 hours.

Prepare the corn for grilling. Pull back husks and remove all silk. Place husks back over corn and place into a pot of cold water with 1 tablespoon salt for 10 minutes (a Bobby Flay method) go ahead and put your wooden shrimp skewers in there to soak before grilling, shake off any excess water and pat corn dry.

Preheat grill to medium heat.

Thread shrimp onto 4 skewers and brush with a little olive oil

Mix together vinaigrette ingredients: juice of 1 lime, 2 tablespoon extra virgin olive oil, ¼ teaspoon salt, ¼ teaspoon pepper, dash Cholula hot sauce and 1 tablespoon finely chopped cilantro. Set aside.

Place corn on the grill and cook for 20 minutes, turning every five. Add shrimp kabobs to the grill for the last five minutes before the corn is done. Turn shrimp after 2 ½ minutes and cook the other side.

Cut corn kernels from cob and place into a serving bowl. Remove shrimp from skewers and add to the bowl, along with black beans, pickled onions avocado and simple lime vinaigrette. Toss all to coat and top with crumbled Cojita cheese. Serve immediately.
Nutrition
Calories:
326
kcal
|
Carbohydrates:
24
g
|
Protein:
23
g
|
Fat:
16
g
|
Saturated Fat:
4
g
|
Cholesterol:
202
mg
|
Sodium:
1121
mg
|
Potassium:
553
mg
|
Fiber:
8
g
|
Sugar:
4
g
|
Vitamin A:
178
IU
|
Vitamin C:
18
mg
|
Calcium:
207
mg
|
Iron:
4
mg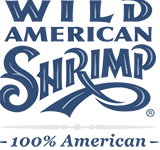 Thanks to the American Shrimp Processors Association for sponsoring my writing! When making the decision to cook with shrimp, be sure to check the sourcing. Shrimp purchased in a retailer should proudly state "wild-caught" or "Wild American Shrimp." For a list of retailers, please visit www.americanshrimp.com.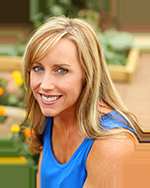 Latest posts by Amee Livingston
(see all)