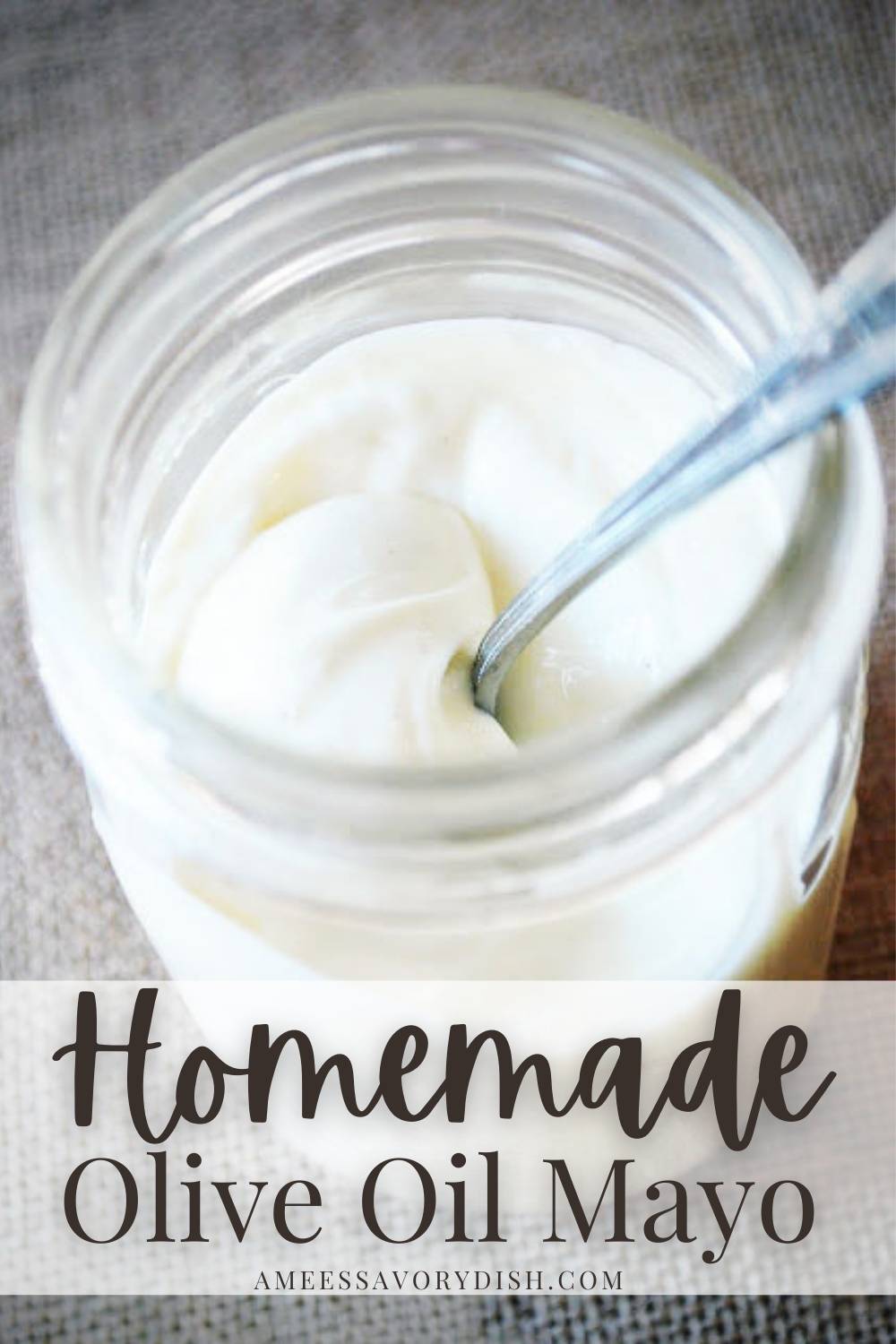 A simple recipe for homemade olive oil mayonnaise made with extra light olive oil, egg, ground mustard, and lemon juice in the food processor. When you have the right method, it's easy to make your own!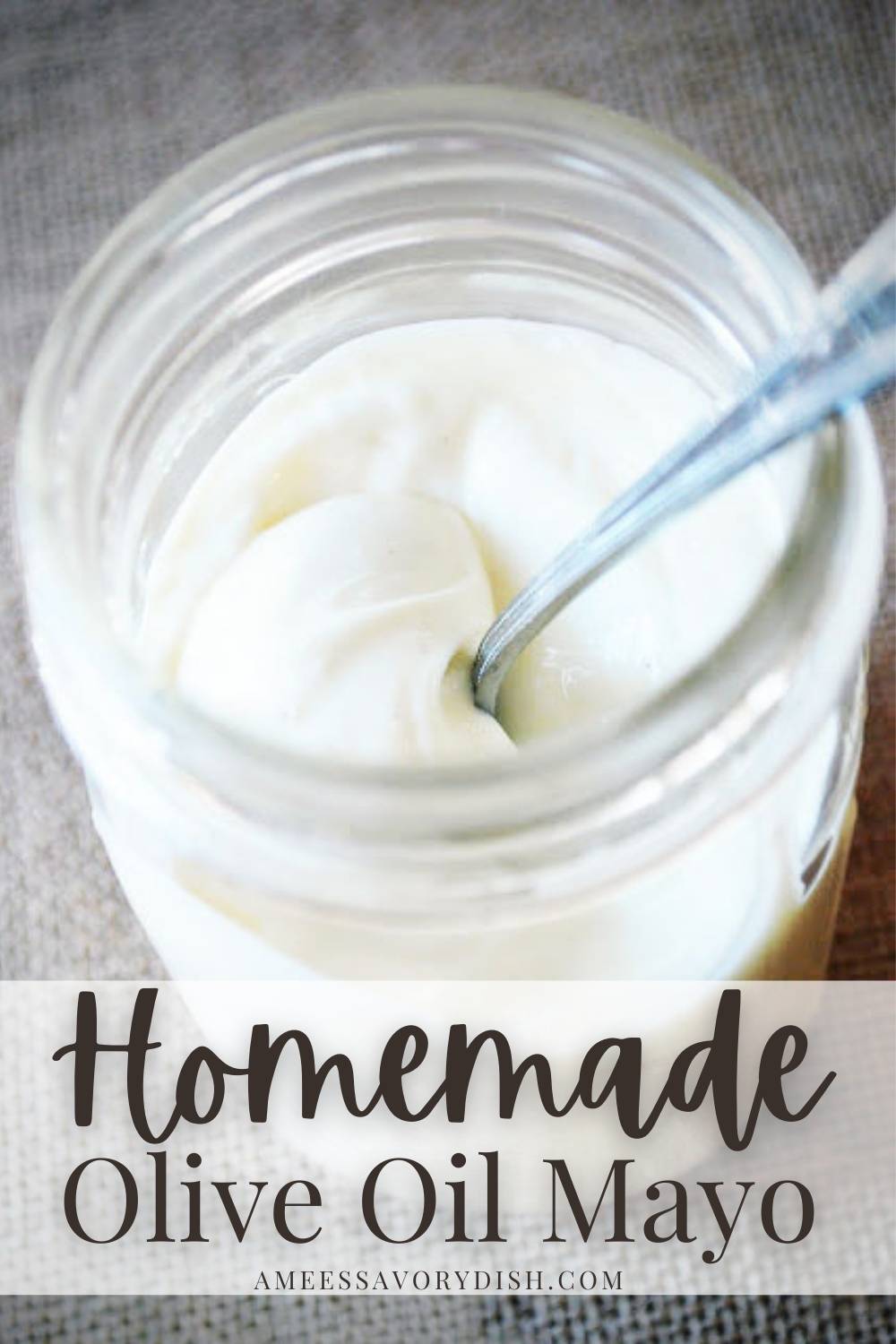 I cannot tell you how excited I was when I finally succeeded at making homemade olive oil mayonnaise! It's not an easy feat, I tell you because I have tried many methods and recipes until I got just the right combination of technique and ingredients.
Nothing makes you want to lose your religion quite like ending up with aioli instead of creamy mayo after many failed attempts. Seriously, I was pulling my hair out each time I got this amazing whipped mayo only to have it turn back to liquid on the next drizzle of oil. Grrrrr!!! So when I finally got this nailed down, I wanted to do a happy dance! Yay!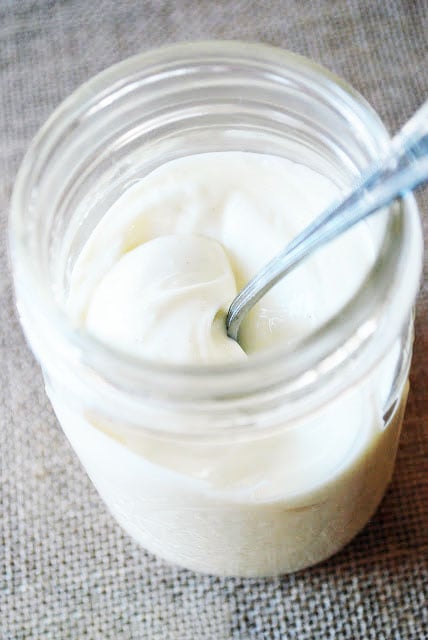 Tips For Making Olive Oil Mayonnaise
Your egg needs to be at room temperature. Also, you must barely drizzle the oil into the food processor. It is key to ending up with the right whipped texture. I have tried the hand whisk method...sore wrists. I have tried a stick blender...too frothy. The food processor ended up being the way to go for me. The results were far better than the other two methods.
Also, I can't emphasize enough how important it is to use the extra light olive oil to make this homemade mayonnaise. Buy the cheap stuff. DO NOT use your good EVOO for this recipe! It will be too strong tasting and extra virgin oil is too thick for making good mayonnaise. Trust me on this one. Now go have fun making your new mayonnaise recipe without all the added ingredients in the store-bought stuff. Hopefully, I can help you master it on your first try!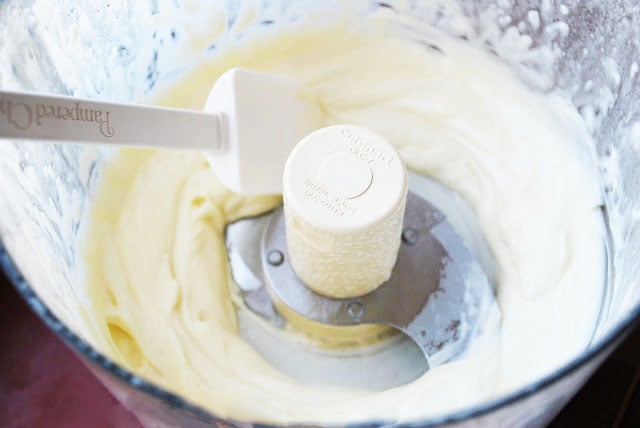 Perfect mayo texture...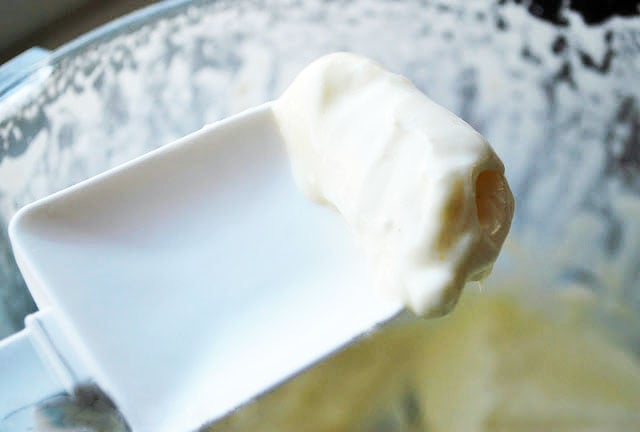 You now have delicious, homemade, and healthier mayonnaise for all your favorite recipes. It's much cheaper this way, too!
How Long Does Homemade Mayonnaise Keep In The Refrigerator?
Store in the refrigerator in a mason jar or other sealed container for up to 5 days. For food safety reasons, the USDA recommends using pasteurized eggs to prevent bacteria contamination. For this reason, I recommend using a pasteurized egg for this recipe.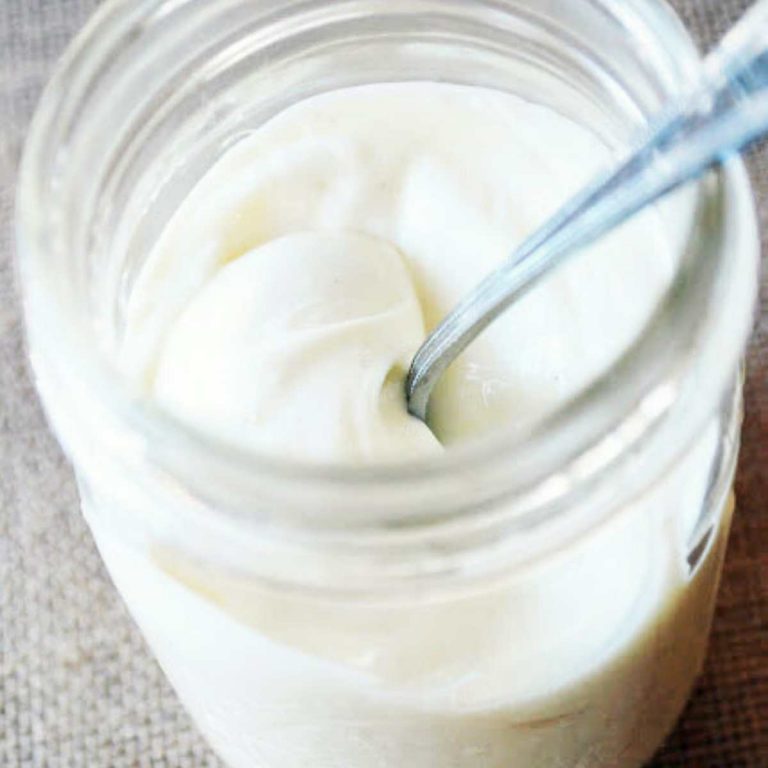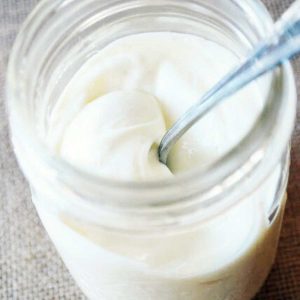 Olive Oil Mayonnaise
A simple recipe for homemade mayonnaise made with extra light olive oil
Ingredients
1

large egg

room temperature (very important!!) also use a pasteurized egg for food safety

2

tablespoon

fresh squeezed lemon juice

½

teaspoon

mustard powder

¼

teaspoon

white pepper

1

teaspoon

sea salt

1

cup

extra light olive oil

not EVOO-also important
Instructions
Combine egg, lemon juice, mustard powder, white pepper and salt in the food processor and blend until frothy

Using the drip hole in the top of the processor, drizzle the oil in a few drops at a time (do not rush this emulsion process...it will result in a liquid mess)

Once you have a good bit of drops mixed in, very slowly (I cannot over emphasize VERY SLOWLY) drizzle the oil down the tube little by little until all is mixed in and mixture is nice and creamy
Notes
Makes about 20 tablespoon-size servings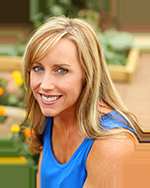 Latest posts by Amee Livingston
(see all)