EAT is Robert Irvine's restaurant, located on Hilton Head Island, South Carolina.
We just returned from a great trip to Hilton Head Island, SC. I ate way too much delicious indulgent food! You gotta live a little, right? Anyway, one of the highlights from our trip was dining at Robert Irvine's restaurant, EAT. The food was fantastic, the service was top notch and the icing on the cake was being there on a night that Robert happened to be in town. He's very down-to-earth and was kind enough to take a few minutes to talk with us. He might be from England, but he definitely knows southern hospitality. 🙂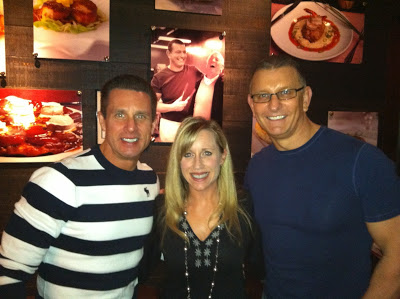 The atmosphere of EAT is warm and upbeat. They had a great band playing (not too loud) and the decor is fun and contemporary. We sat at a table in the bar area since the dining room was full, but it worked out great having a good seat near the live music. We started our meal with some tapas dishes. First, we indulged in a trio of deviled eggs (barbecue short-rib, chicken, and original). They were scrumptious! I especially enjoyed the shredded barbecue deviled eggs. Next, we ordered Oysters Bienville (local oysters with citrus tabasco cream, shrimp & bacon topped...heavenly) and then a cured meat and cheese platter with various homemade jams.
Sorry about the bad photos...this is iPhone photography...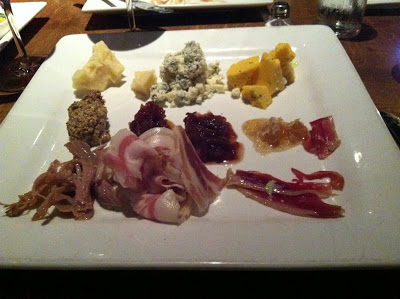 We each got a salad, I got the tomato Panzanella salad and my husband got the BLT wedge. Both were delicious! At this point, we were getting pretty full, but we decided to share the Seared Diver Scallops entree (with butternut squash risotto, bacon, asparagus, and grapes). They were so tender and perfectly seared. My taste buds were in heaven.
Following our meal, Chef Lee came out and talked with us for a bit, then offered to bring out samples of their sorbets for dessert. We tried a concord grape, rose petal, and key lime sorbet. All of them were fantastic, but I really enjoyed the light and fresh floral flavor of the rose petal sorbet. It was unique and very tasty.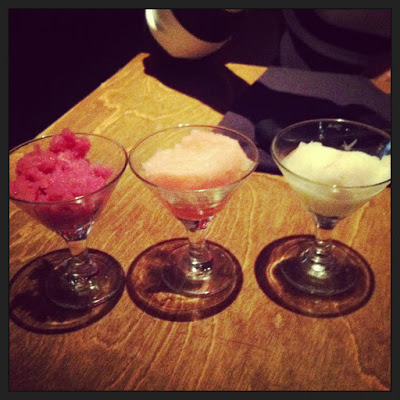 Then he followed up with three different homemade ice creams to try. We had Tabasco, bourbon, and espresso ice cream. We both agreed that the bourbon was our favorite. I wish that I had a big bowl of it right now!! All of the ice cream flavors were fantastic, so you won't be disappointed with any flavor you choose.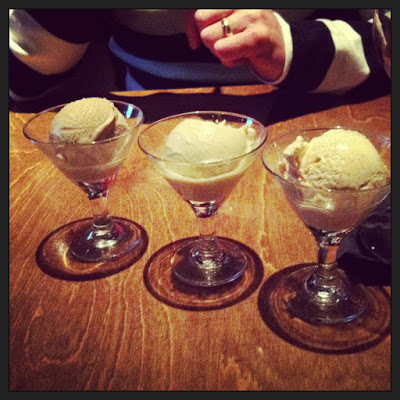 I look forward to when we can return to HHI and enjoy another great meal at EAT.
I highly recommend you dine at EAT if you are in the Hilton Head Island area.
Tuesday nights they feature half-off tapas. Reservations are suggested since they do get very busy.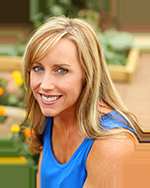 Latest posts by Amee Livingston
(see all)