Strawberry lemonade is a cool, refreshing, fruity drink, perfect for a warm, spring day.  This homemade lemonade recipe is also amazing made with blackberries!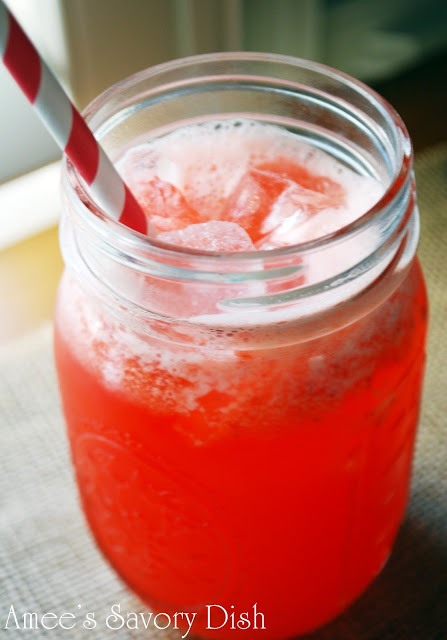 Strawberry Lemonade

Ingredients:
1 pint organic strawberries (blackberries and raspberries are great, too!)
6 large lemons, juiced
3 cups water
1/2 cup granulated stevia (more/less to your taste buds)
1 cup ice

Directions:
Juice your lemons and pour juice into a 2 quart pitcher.  Add 2 cups water and stevia and stir until well mixed.  Place the strawberries, ice and remaining cup of water into a blender and blend until smooth.  Add to the lemonade mixture, stir and serve.
*If using blackberries or raspberries, blend water and berries only and strain to remove seeds.  Then pour blended berries back into the blender with the ice, blend and then add to lemonade.

Serve the strawberry lemonade with a refreshing spring asparagus chicken salad or your favorite sandwich.