This salsa grilled chicken is a flavor packed chicken dinner recipe! Fruit salsa and fruit preserves create a delicious glaze for the grilled chicken that will become a family favorite!
Want a super easy glaze for chicken on the grill?  This flavor combo is great and it's easy to throw together for a fast meal.  The brining method used to make this chicken yields the most tender and juicy meat.  Don't skip this process prior to cooking!  Brining the meat reshapes the proteins in the meat so that they retain more moisture.  My instructions for brining meat can be found here.
Brining chicken is very easy and really makes a difference in the moisture of the salsa grilled chicken.  Also, have fun with this recipe and get creative with your salsa/jam flavors.  A smoky chipotle salsa would be great with blackberry all-fruit, and I love the peach or apricot combo with peach/mango/pineapple salsas.  
Let your taste buds help you make your own salsa grilled chicken concoction. 🙂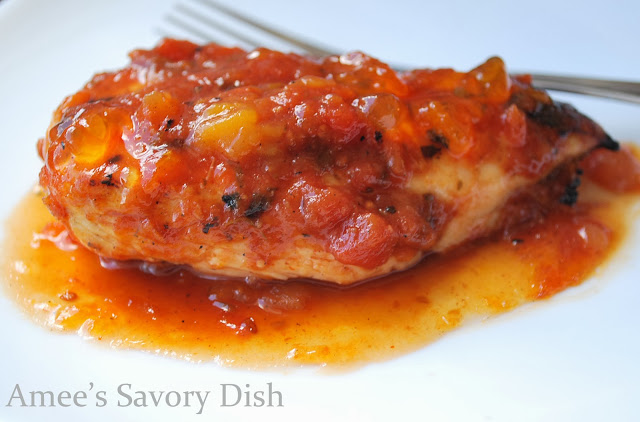 Jam'n Salsa Grilled Chicken (so easy a caveman could make it!)

Ingredients:
1/2 cup thick and chunky salsa (with fruit)
1/2 cup all-fruit preserves (peach, apricot, blackberry, etc.)
1/4 cup EVOO
1 lb boneless chicken breasts, soaked in a brining solution
sea salt and pepper to taste

Here's what I used for this batch…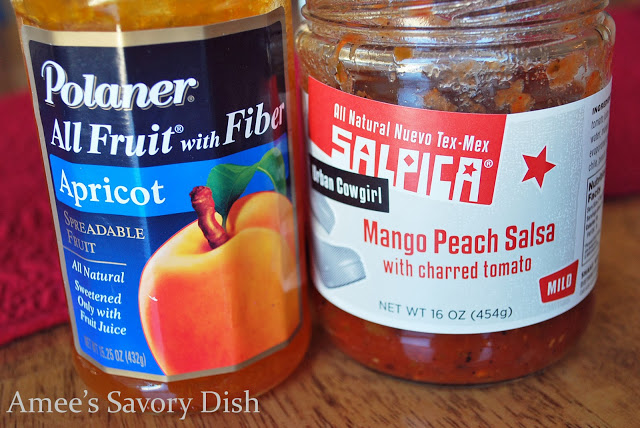 Directions:

Brine meat using the instructions here.  I brine the meat for about two hours.  Rinse chicken breasts in cool water and pat dry with paper towels.  Coat chicken with olive oil and season with salt and pepper.  Set aside and make the glaze.  Whisk salsa and preserves together in a small bowl.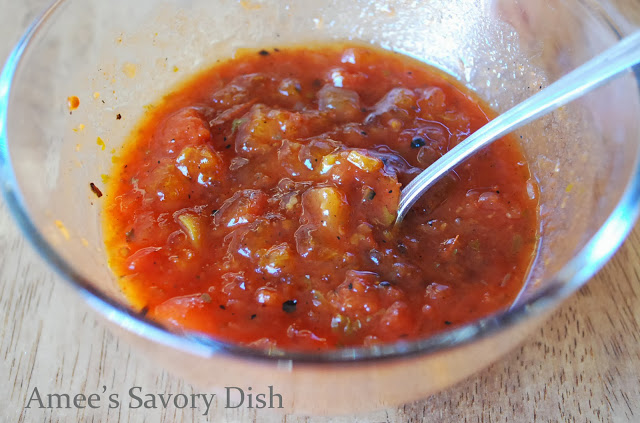 Cook chicken on a preheated grill, on medium-high heat, until internal temperature reaches 160 degrees basting with salsa mixture about half way through cooking.  
Right before the chicken is finished grilling, coat with a thick layer of salsa glaze and do not flip again before removing from the grill.  
Serve the salsa grilled chicken with steamed vegetables and you have a super fast, healthy and flavorful meal.  Enjoy.