Nothing beats the comfort of a good pot roast for dinner.  This Crockpot Grassfed Beef Roast is a hearty and satisfying meal.  Let your slow cooker do the work for you all day (and make your kitchen smell amazing) and come home to a nutritious feast that the whole family will love.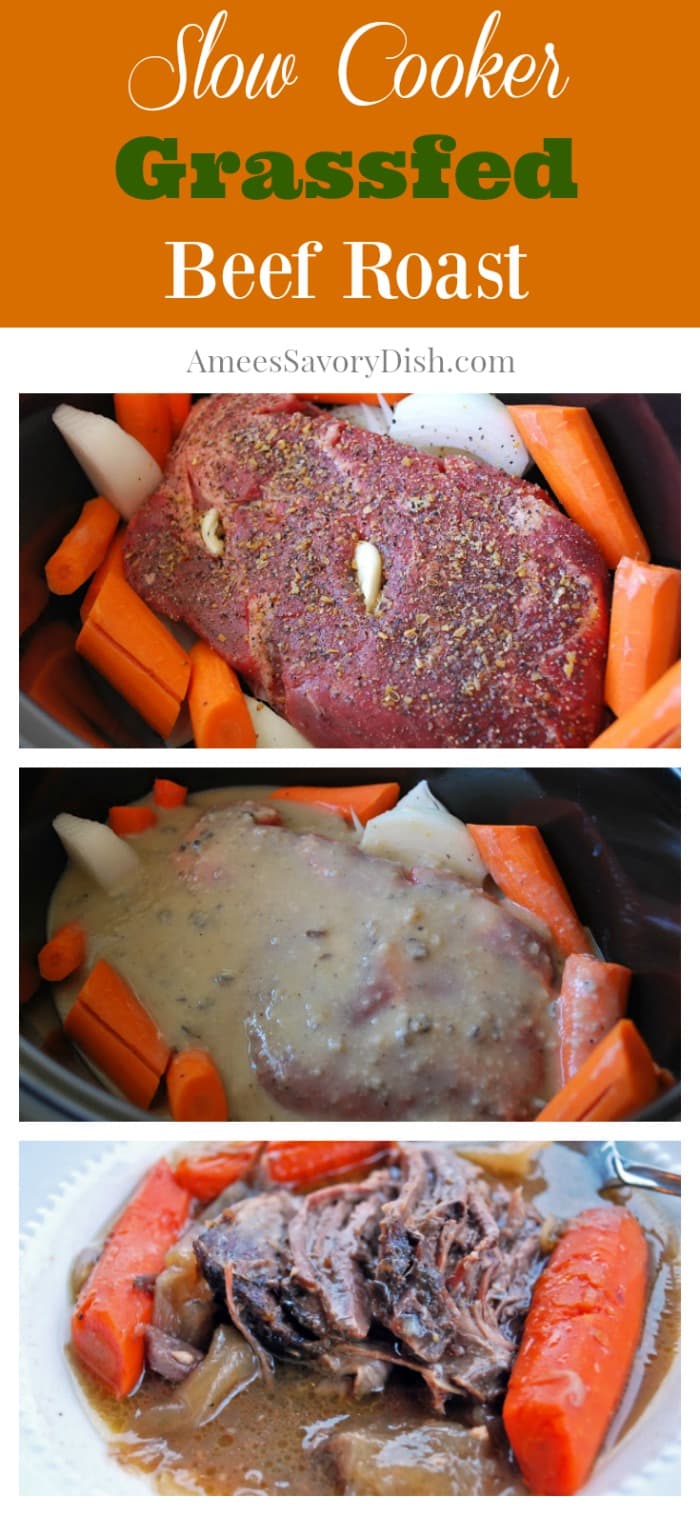 Ingredients:
1 grassfed chuck roast (about 3 lbs)
2 cloves of garlic, peeled 
4-5 carrots, peeled and cut into thirds
1 sweet onion, sliced into 8 wedges
1 cup beef broth
1 carton of Pacific Foods organic cream of mushroom soup
1 pint fresh sliced mushrooms (optional)
1-2 tsp garlic salt
fresh ground black pepper
McCormick's Montreal steak seasoning (optional..but it adds great flavor)


Directions:
Place roast in slow cooker and make two small slits on top.  Place garlic clove in the slits and sprinkle garlic salt, steak seasoning and black pepper on top.  
Place carrots and onions around the sides of the roast.  

Mix cream of mushroom soup and beef broth with a whisk.  Pour over roast.   

Cook 8 hours on low.