This roasted vegetables with apples recipe comes from Mandy in Nashville, TN.  Mandy follows my blog and sent me a really nice email last week.  I love getting emails and feedback from readers!!  She told me how much she enjoyed browsing my recipes and shared one of her family favorites for roasted vegetables.  She is a mom of 4 and has a child with dietary restrictions, so healthy eating is a priority for her family.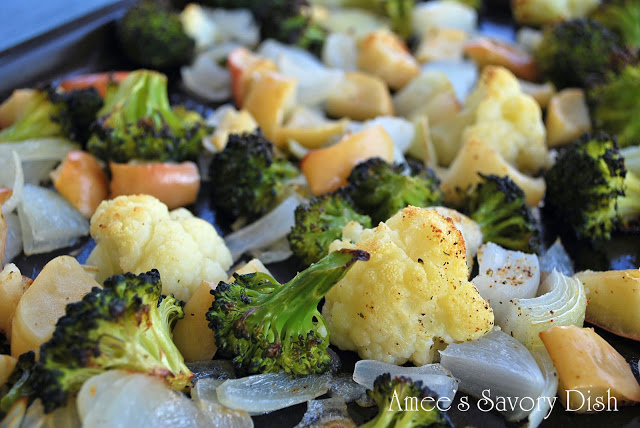 The roasted vegetables recipe is simple, healthy and unique because she tosses apple in the mix.  I, personally, have never roasted apples with my vegetables this way, so I was anxious to try it out.  We all loved it!  The kids even commented on how much they liked the apple in there.  Thank you Mandy for sharing this great recipe with us!!   


Roasted Vegetables with Apples
Roasted Vegetables with Apples
Instructions
Toss all ingredients in a large mixing bowl.

Spread onto a roasting sheet.

Roast at 450 degrees for 20-25 minutes, depending on the size of your vegetables.  Enjoy!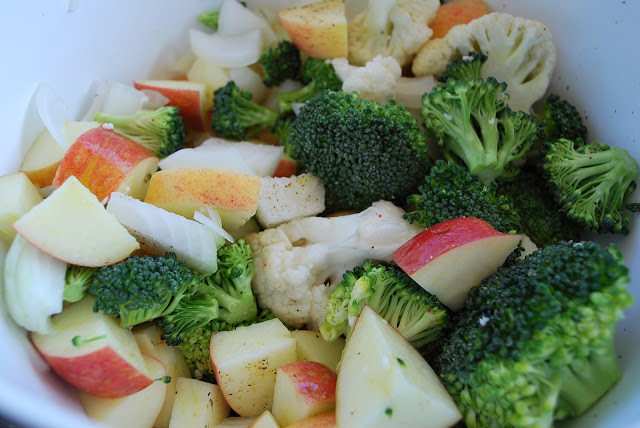 This easy side dish recipe would be perfect with some grilled chicken, pork, or turkey.