Paleo ham salad is a quick and easy side dish recipe, made with baked ham, crunchy vegetables, hard boiled eggs, and paleo mayonnaise. It's one of my favorite recipes for leftover ham, too.
Making ham salad reminds me of my Nana.  She would often make it after the holidays, using up the leftover ham.  It was so good spread onto soft white bread, covered in mayo. I can almost taste it now.  This clean-eating ham salad tastes pretty darn close to the original that I loved so much. Now, I enjoy it over a salad drizzled in olive oil and pink Himalayan sea salt.  Totally guilt-free and amazing.  
A southern classic ham salad recipe made Paleo= happiness.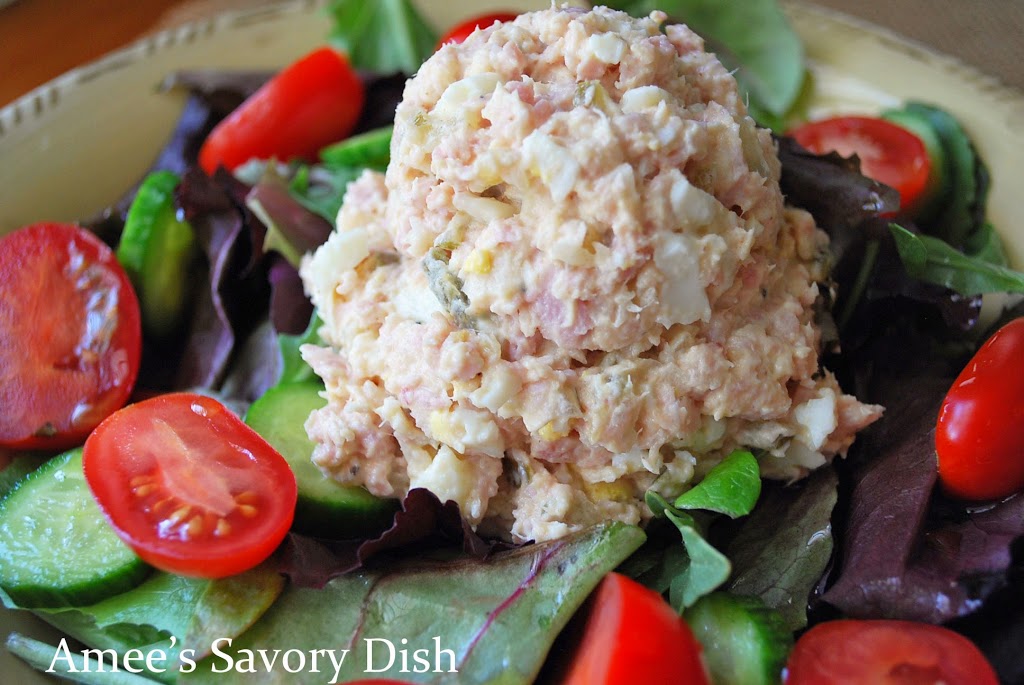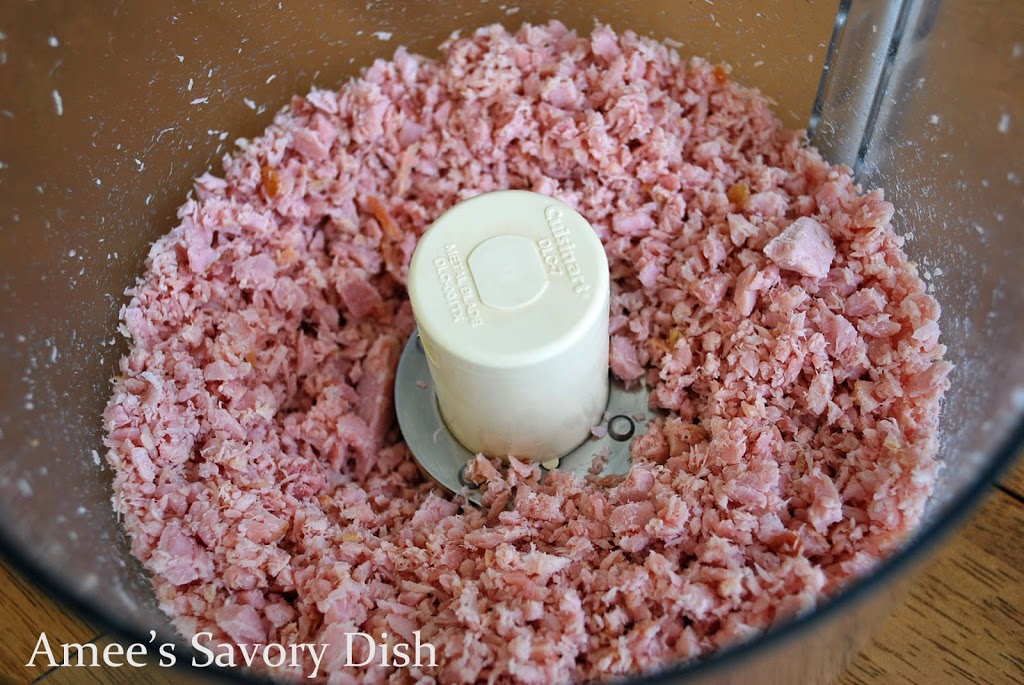 Ingredients
2 1/2 cups leftover baked ham
1/4 cup sweet onion
1/2 cup celery, finely diced
2 hard boiled eggs, peeled and chopped
1/2 cup Paleo mayonnaise
2 homemade fermented dill pickles, chopped (can use dill relish if not strict Paleo)
1/4 tsp celery salt
1/4 tsp hot sauce
2 tsp dijon mustard
fresh cracked pepper, to taste
Directions
Process ham in a food processor until chopped into small pieces.
Remove ham from food processor and place in a large bowl.
Add onion to the bowl of the food processor and chop until finely diced.
Add onion to the ham, then add remaining ingredients.
Stir until thoroughly combined and serve over a bed of lettuce with your favorite salad toppings.