This post and photos may contain Amazon or other affiliate links. As an Amazon Associate I earn from qualifying purchases. If you purchase something through any link, I may receive a small commission at no extra charge to you. All opinions are my own.
Blueberries are a special treat this time of year. When they are freshly harvested in the hot Georgia summer season, they are bigger, sweeter and tastier than you can get year round. It's a great time to stock up, especially since they freeze beautifully for shakes and smoothies. They also add a great antioxidant boost to this blueberry almond chicken salad!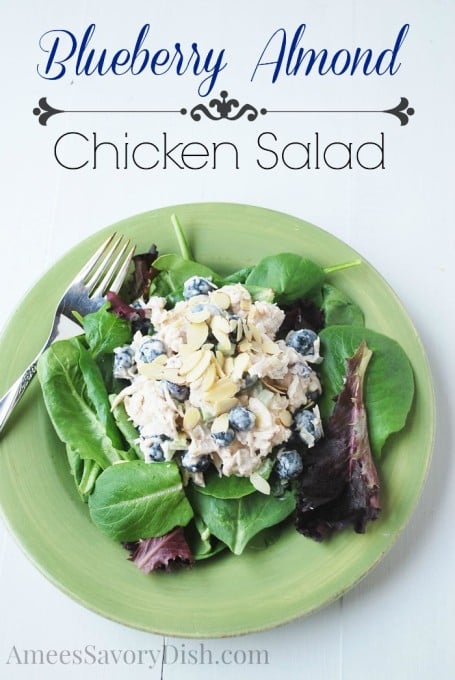 I fondly remember my first blueberry bush. Notice that was past tense.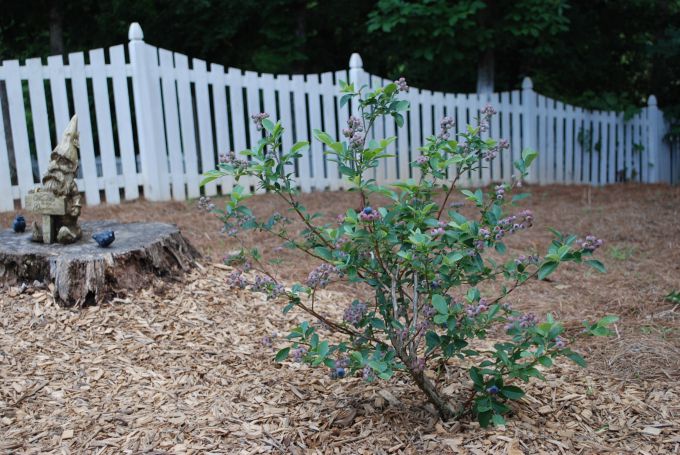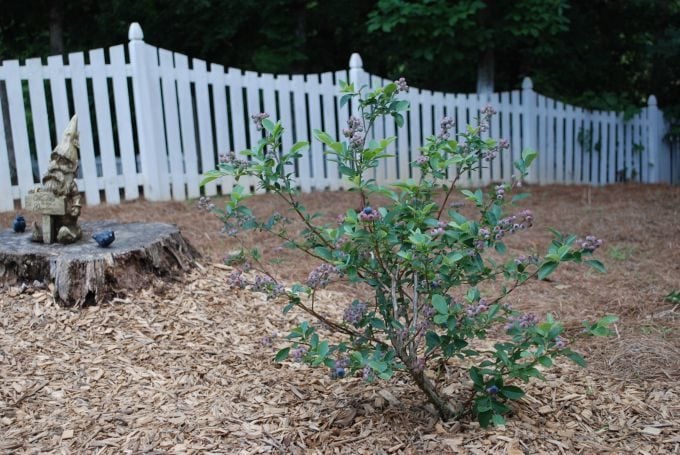 Isn't it cute?!
When we moved back to Georgia from Ohio in 2009, I was gung-ho about starting a gardening project the following spring. I was in serious Martha Stewart mode and couldn't wait to have my own fresh, organic produce.
I mapped out a couple of plots and purchased some raised garden bed frames that Flynn helped me put together. Along with the garden project, I planted a blackberry bush, blueberry bush and fig tree in our backyard. It all went beautifully and I was really enjoying the results of my blossoming green thumb.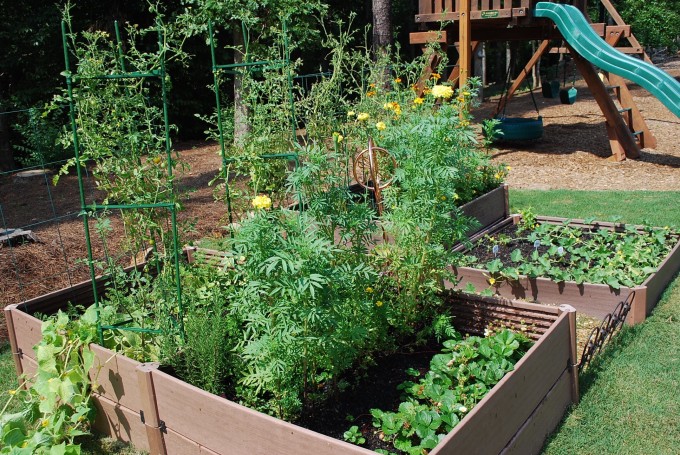 Then we adopted this guy into the family.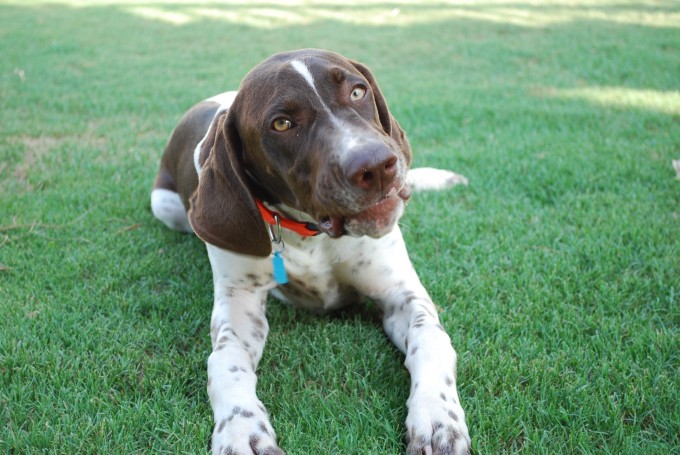 It seemed that he had an insatiable craving for berry bushes and fig branches. He ate my berry bushes down to a nub. I was able to save the fig tree by surrounding it in chicken wire until it grew large enough for him to leave it alone. Luckily, it worked and it was the only thing outside of my garden beds that survived that year.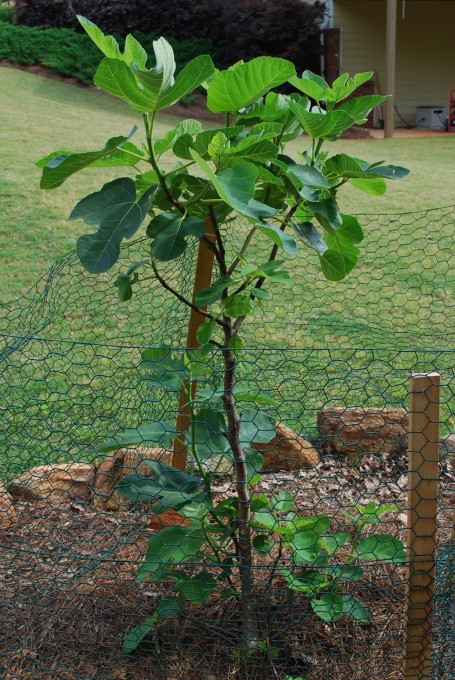 We had, thankfully, fenced in the garden beds right before Brownie came along, but that only stopped him temporarily. The second season of garden planting, he decided to "rearrange" my newly planted seeds. He jumped the fence and thought those beds were the best digging holes he'd ever seen. I had no idea where things were going to sprout that year or if anything was even going to come up at all. He's really lucky that he's so damn cute. To my dismay, things did end up popping up nicely that summer.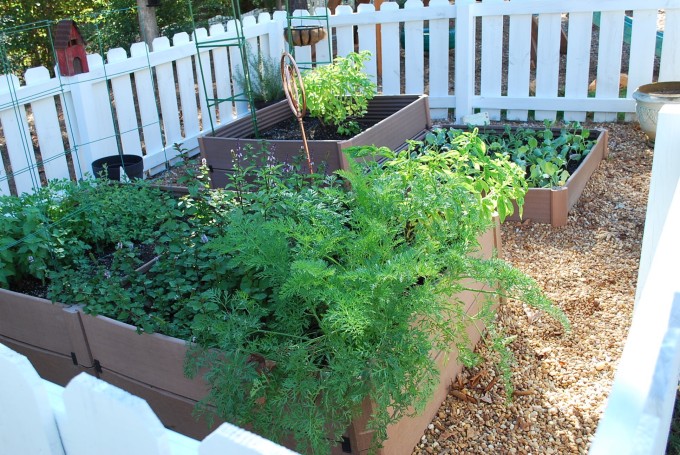 Now, our "little" buddy is all grown-up and doesn't even give my garden a second glance. I'm happy the puppy days are over and who knows, maybe I'll even plant another blueberry bush someday. I mean, how could I ever get mad at that face??!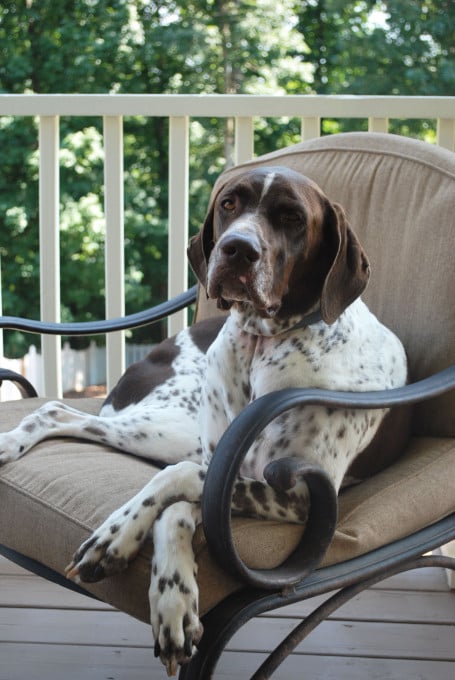 Moving on to this month's Recipe Redux theme, it's all about gardening adventures and seasonal Farmer's Market produce! I'm sharing a simple Blueberry Chicken Salad that I serve over artisan greens or fresh baby spinach. It's perfect light and tasty meal for a hot, summer day. Enjoy.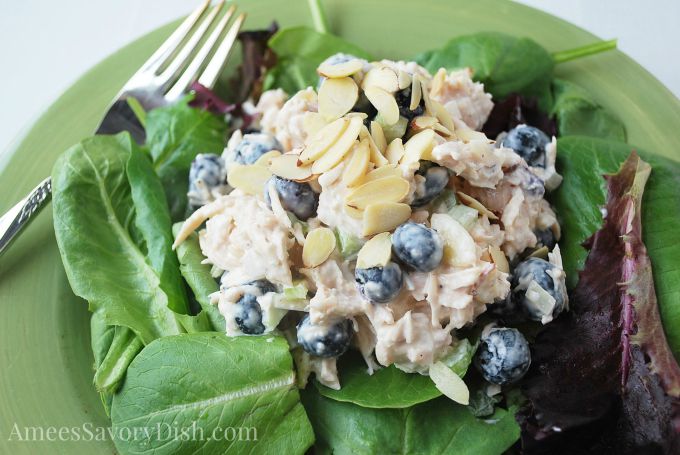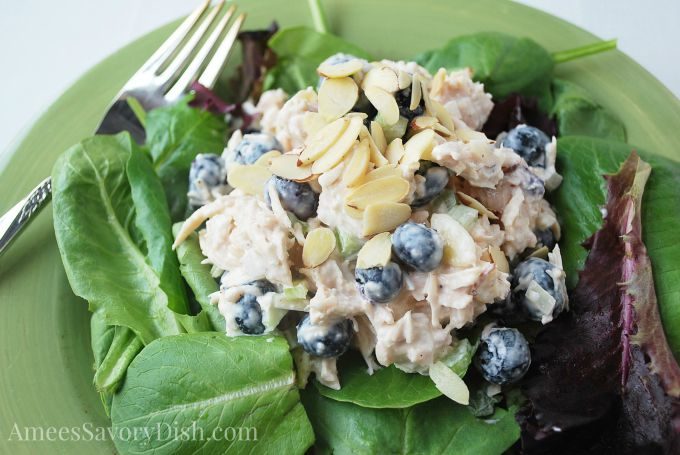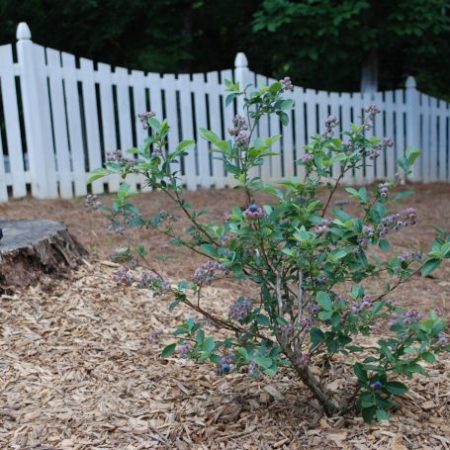 Ingredients
2 1/2

cups

cooked chicken

chopped

1

cup

fresh blueberries

1/2

cup

sliced almonds

lightly toasted

1/2

cup

finely sliced celery

1/4

cup

finely chopped vidalia onion

1/2

cup

light mayo

or this recipe for homemade Paleo mayonnaise

1

tsp

freshly squeezed lemon juice

1/2

tsp

salt

1/4

tsp

pepper
Instructions
Whisk lemon juice, mayo, salt and pepper together in a medium size bowl.

Add all other ingredients and toss to coat.

Serve over a bed of artisan greens and baby spinach.

Garnish with extra toasted almonds, if desired
Don't miss out on other amazing creations from my Recipe Redux friends below!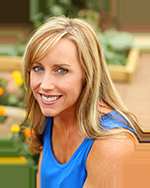 Latest posts by Amee Livingston
(see all)