My daughter is an aspiring Chocolatier.  She loves to freeze peanut butter and Nutella in my chocolate molds and eat them for dessert.  She asked if we could make a new chocolate recipe this weekend and of course I said "yes"…..I don't really need an excuse to make or eat chocolate.  This recipe couldn't be simpler.  I wanted something easy for her to make and assemble that would also taste delicious.  Get your kiddos in the kitchen making tasty things.  It makes for wonderful memories and happy bellies. 🙂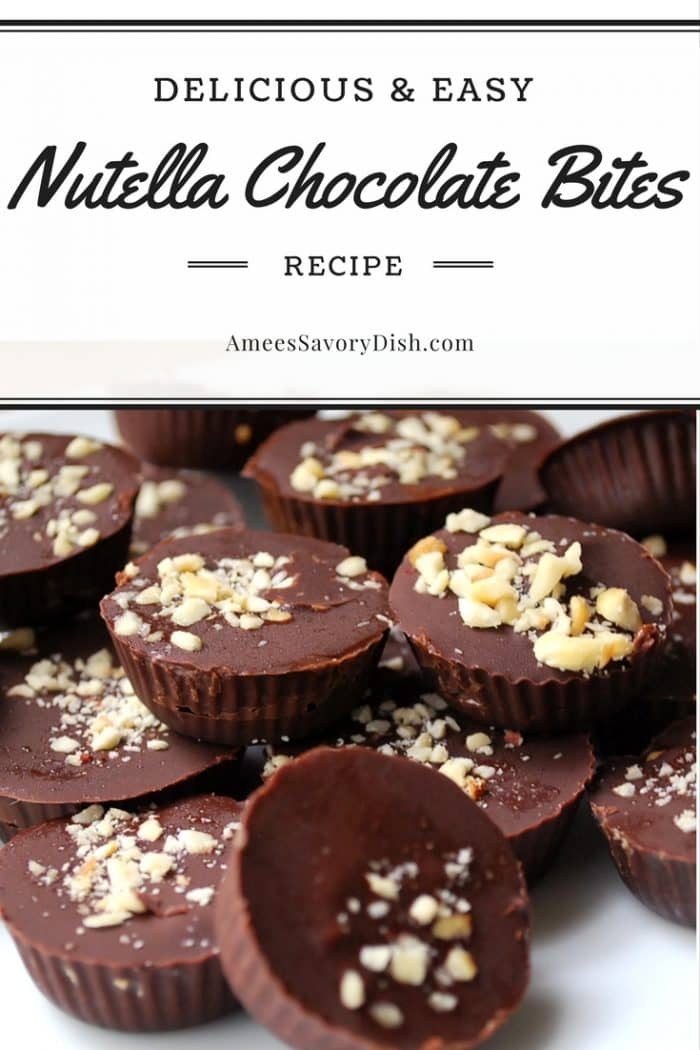 Easy Nutella Chocolate Bites
*the yield depends on the size of your chocolate molds

Ingredients:
1 bag Ghirardelli 60% cacao bittersweet chocolate
1/4 cup raw chocolate coconut butter (if you can't find this, just use regular coconut butter)
Nutella (for filling the center) *Almond butter is also an amazing filling!
1/4 cup chopped toasted hazelnuts 

Melt chocolate chips and coconut butter in a glass bowl in the microwave for about 1 1/2 minutes (or until completely melted), stopping to stir every 30 seconds.   Pour a small amount of the melted mixture in the bottom of a pan of chocolate molds (if you don't have these just use mini cupcake liners) just enough to cover the bottom and sprinkle with a few chopped hazelnuts.  Freeze until firm.  Then take a small dollop of Nutella and place in the middle of each mold.  Cover with chocolate mixture to fill the cup and sprinkle with a few more chopped hazelnuts.  Freeze until set.  Store in the refrigerator or freezer in an airtight container.  Delicious and so easy your kids will love making them.