My kids gobbled these cookies up with no complaints.  Actually, they loved them and went back for seconds. You won't feel a bit deprived when you eat one of these healthier peanut butter protein cookies.
[bctt tweet="You won't feel a bit deprived when you eat one of these healthier protein cookies.  " username="@AmeeLivingston"]
There's very little sugar in these cookies.  They are sweetened with maple sugar, a natural source made from pure maple sap and the sugar-free sweetener in the protein powder.   If you can't find maple sugar in your area, you can substitute real maple syrup.  I used Quest's peanut butter protein powder with great results.  These guilt-free cookies can satisfy your sweet tooth without sabotaging your diet.  Enjoy!
*Tip: I don't recommend natural peanut butter for this recipe where the oil tends to separate from the nut butter.  It will make them too dry.  Use a no-stir peanut butter that's creamy that contains added oil to give them a better texture.  I use the Simple Truth organic creamy peanut butter with great success.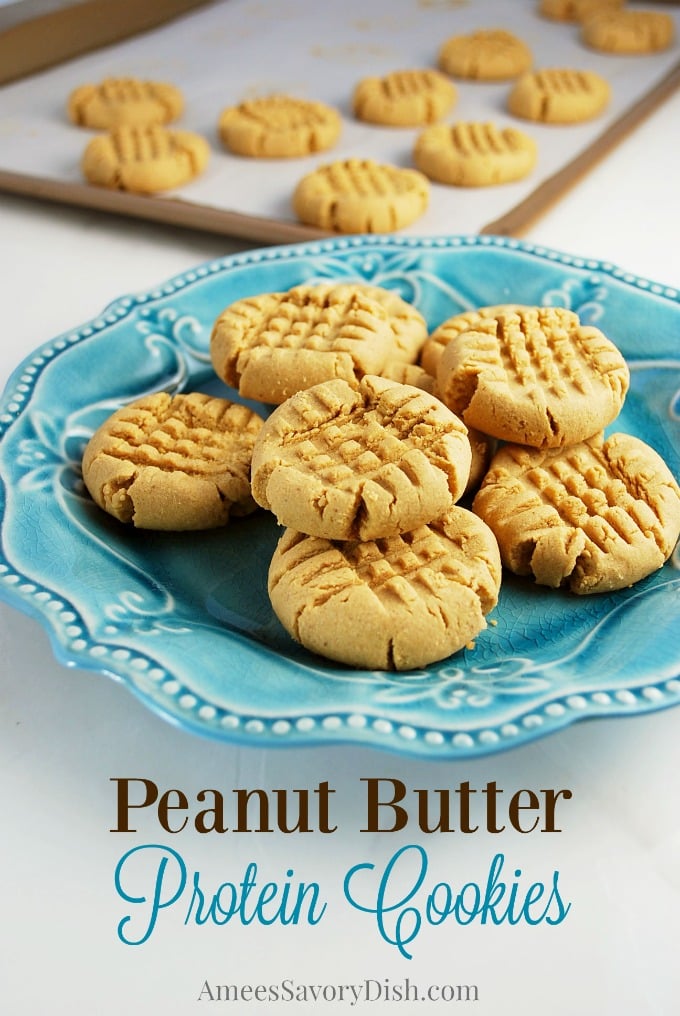 Peanut Butter Protein Cookies
Ingredients
1 cup creamy peanut butter (I used Simple Truth Organic)
3 tbsp maple sugar
1 whole egg
1 tsp good quality vanilla extract
1/2 cup Quest peanut butter protein powder (or your favorite brand)
Directions
Preheat oven to 350 degrees F
Mix all ingredients in the bowl of an electric mixer on medium speed until well blended
Roll into tablespoon-size balls and place on a parchment-lined baking sheet.
Press down on center with a fork and repeat to make the criss-cross pattern
Bake for 10-12 minutes until firm
Cool and enjoy.
Recipe Notes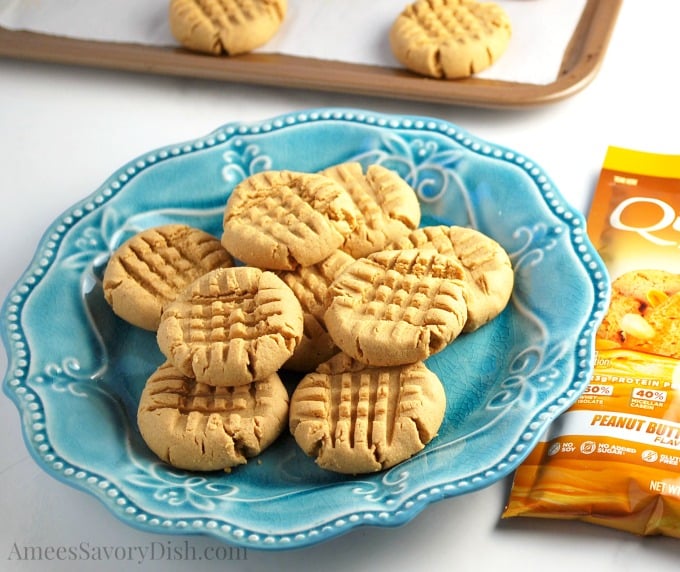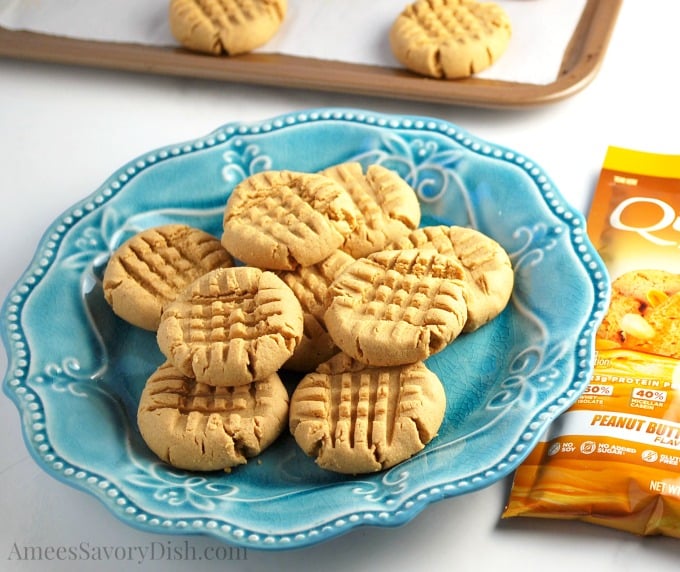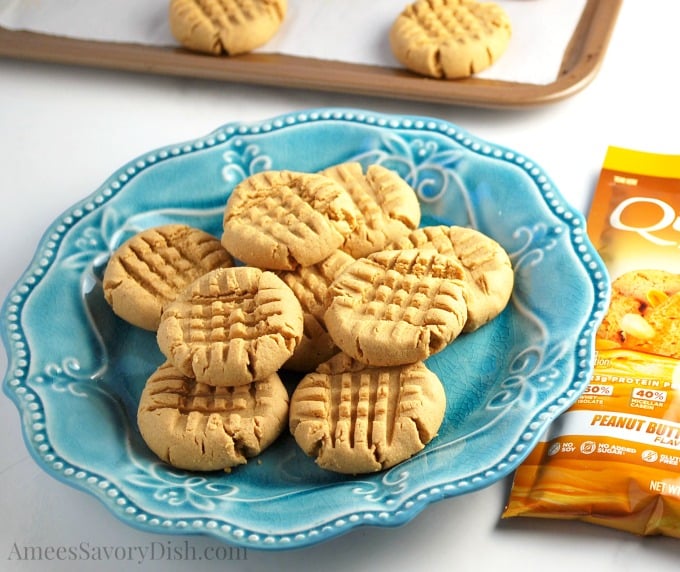 SaveSave
SaveSave