These tasty protein rice crispy treats are a delicious post-workout snack when you want something a little more indulgent.  Rice Crispy treats are one of those childhood favorites that everyone loves and super easy to make!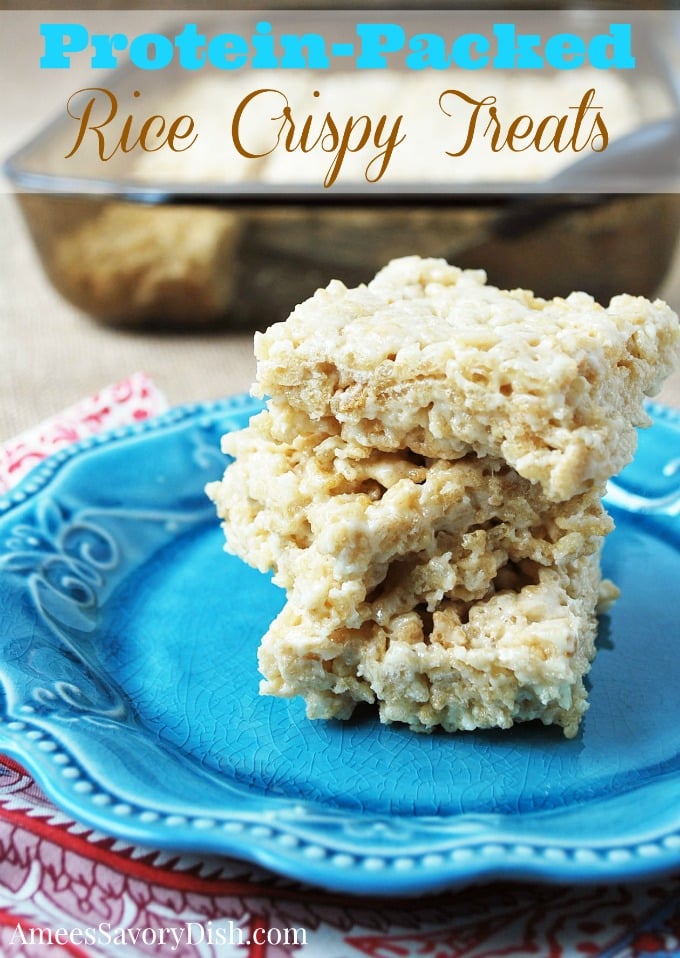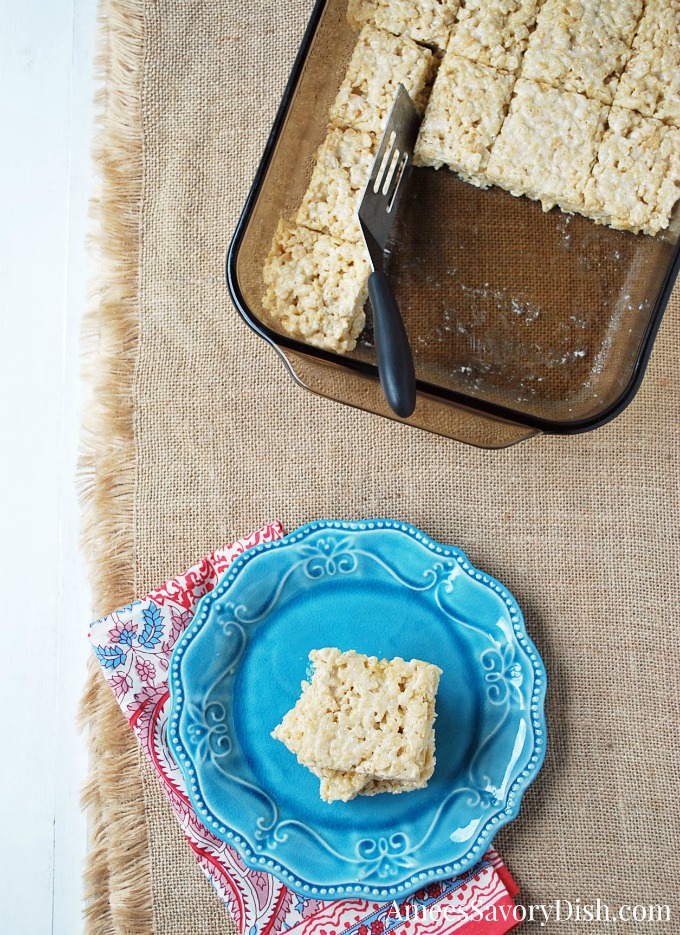 Protein Rice Crispy Treats
Ingredients
6 cups crispy rice cereal (can use regular or brown rice crisps)
6 cups mini marshmallows
7 tbsp Earth Balance butter spread
4 oz unsweetened applesauce
1 tsp vanilla extract
150 grams unflavored whey isolate protein powder (I used Isopure)
Directions
Spray a 9x13 glass baking dish with cooking spray and set aside
In a large, non-stick pot, melt butter and marshmallows on low heat, stirring constantly
When all marshmallows are melted, remove pot from the heat and immediately stir in vanilla and applesauce.
Slowly pour in the protein powder until all is incorporated, working quickly while marshmallow mixture is warm
If mixture is too thick, add 1-2 tbsp water before adding the cereal (make sure you don't add too much water, they shouldn't need it if you use a fine protein powder) Stir in crispy rice cereal and press into the glass baking dish. Allow bars to cool then cut and enjoy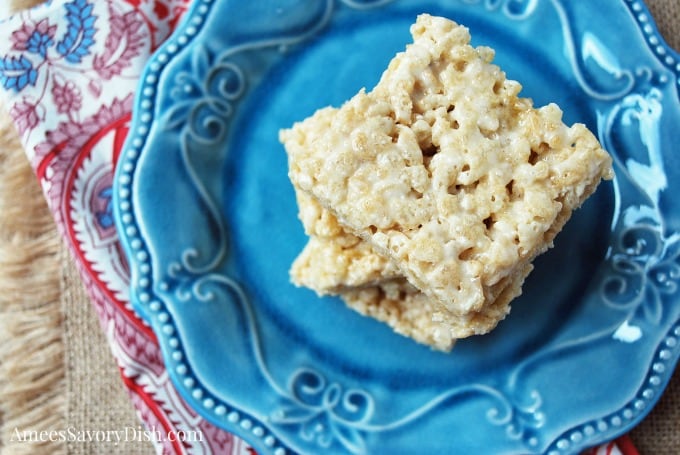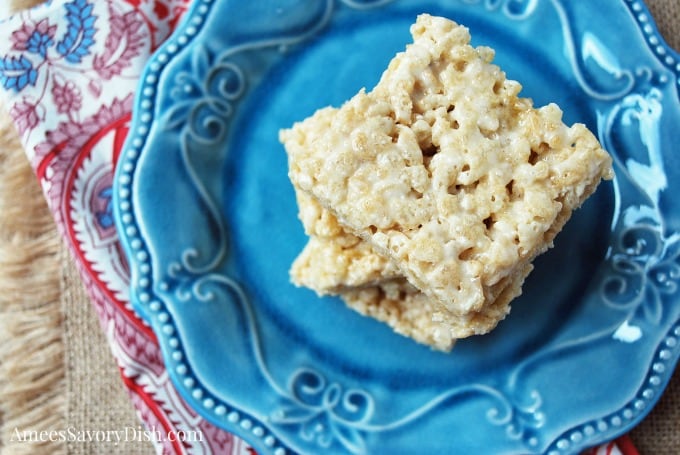 So good, it's hard to eat just one!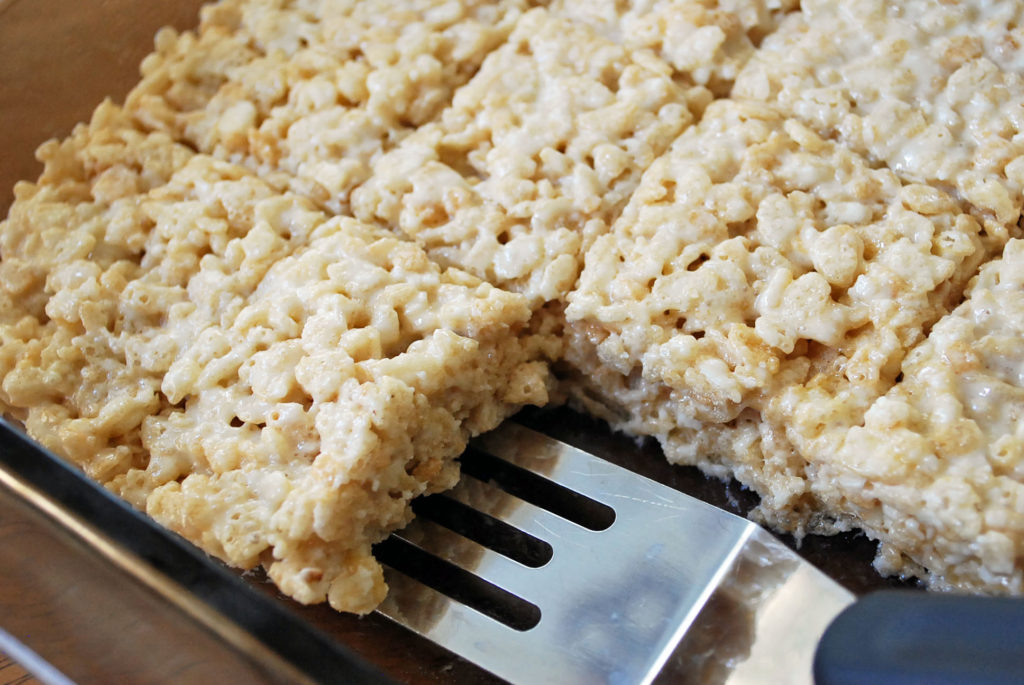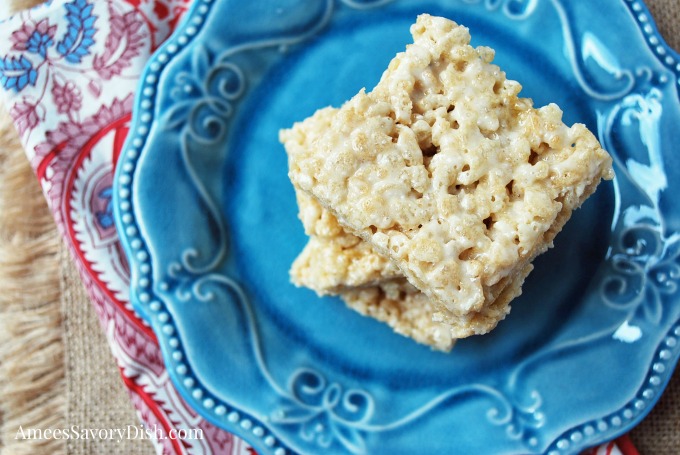 I sliced these bars into 16 servings. Each serving has 185 calories, 5 g fat, 25 g carbs and 9 g protein.
Protein Rice Crispy Treats
Ingredients
6 cups crispy rice cereal (can use regular or brown rice crisps)
6 cups mini marshmallows
7 tbsp Earth Balance butter spread
4 oz unsweetened applesauce
1 tsp vanilla extract
150 grams unflavored whey isolate protein powder (I used Isopure)
Directions
Spray a 9x13 glass baking dish with cooking spray and set aside
In a large, non-stick pot, melt butter and marshmallows on low heat, stirring constantly
When all marshmallows are melted, remove pot from the heat and immediately stir in vanilla and applesauce.
Slowly pour in the protein powder until all is incorporated, working quickly while marshmallow mixture is warm
If mixture is too thick, add 1-2 tbsp water before adding the cereal (make sure you don't add too much water, they shouldn't need it if you use a fine protein powder) Stir in crispy rice cereal and press into the glass baking dish. Allow bars to cool then cut and enjoy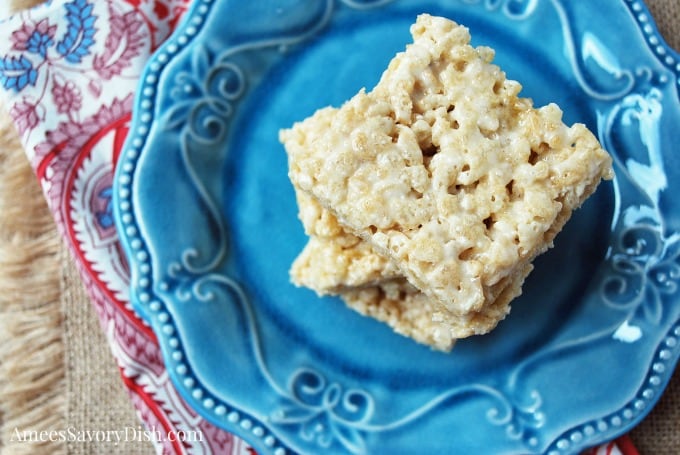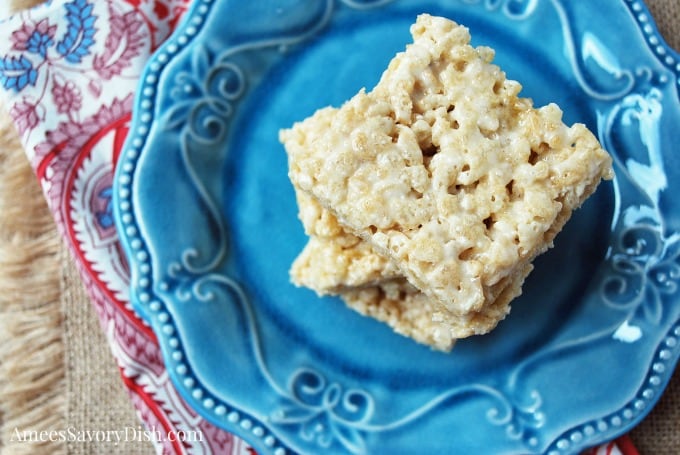 SaveSave
SaveSave
SaveSave
SaveSave
SaveSave
SaveSave