Fig Walnut Prosciutto Salad with Fig Balsamic Dressing is a hearty, healthy dinner salad made with fresh figs. With crunchy walnuts and salty prosciutto, this easy salad recipe will welcome your taste buds with loads of flavor and texture.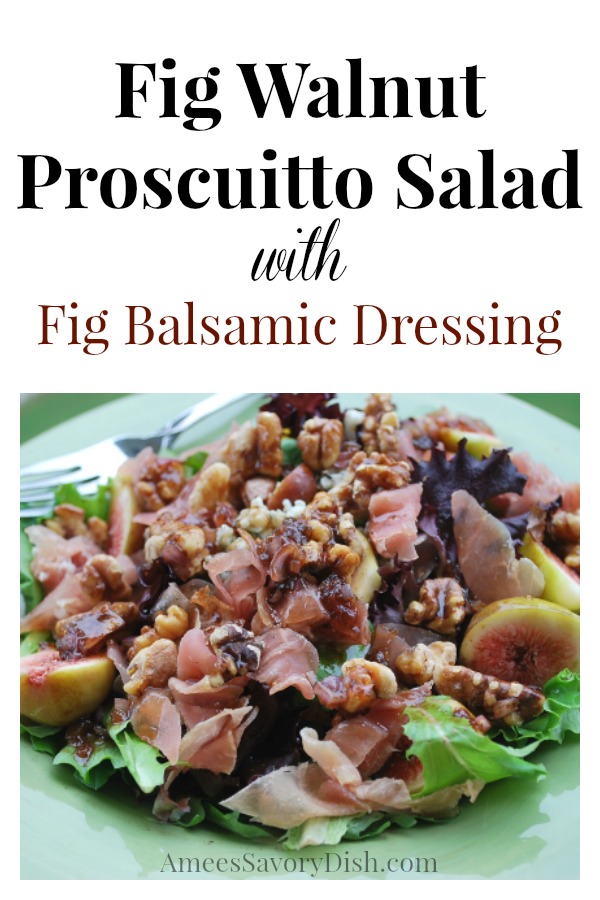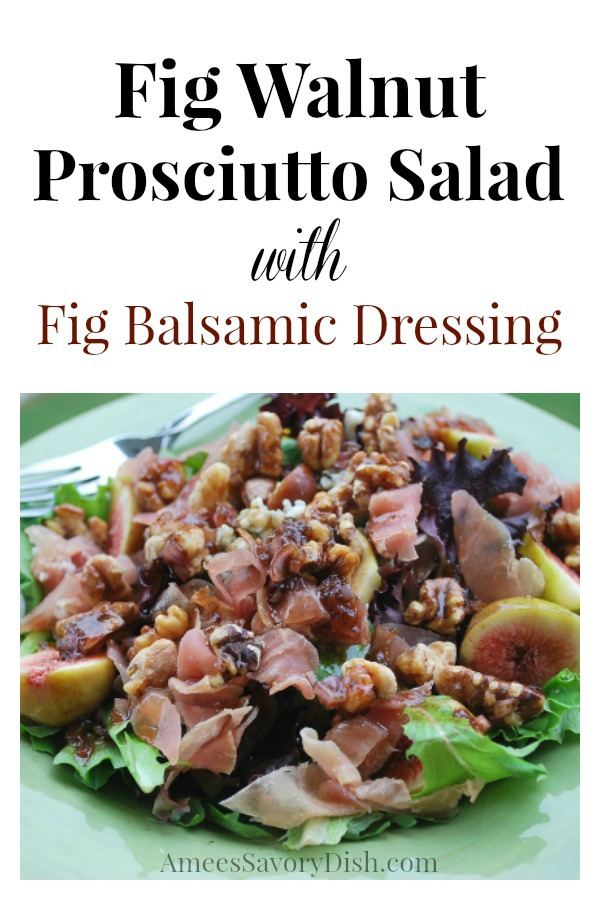 I had to recreate a salad that I had a couple weekends ago, when dining out for our anniversary.  We had a wonderful meal at Wahoo! Grill in Decatur, GA.  This dinner salad hasn't escaped my mind since I left that night, so here is my version (without knowing their original recipe).  It was a pretty good guess, though I didn't saute the prosciutto until crispy (that is optional…I like it sliced just as it is..) The blend of fresh, sweet seasonal figs and the saltiness of the prosciutto ham is a heavenly combo.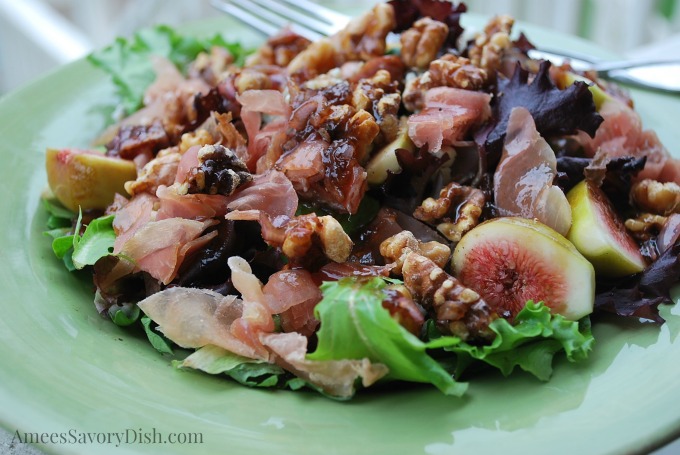 And the fig balsamic dressing on this prosciutto salad…OMG! Please let me know what you think of this recipe!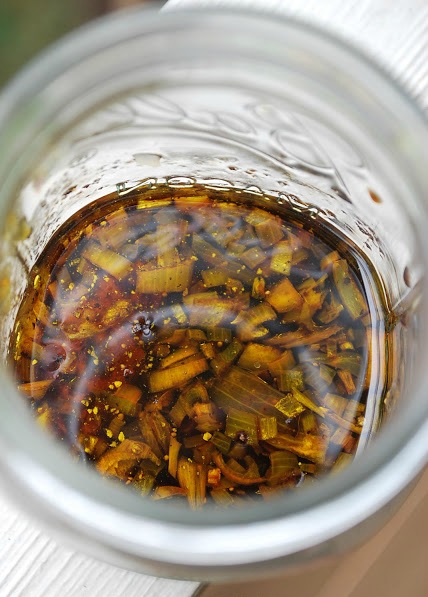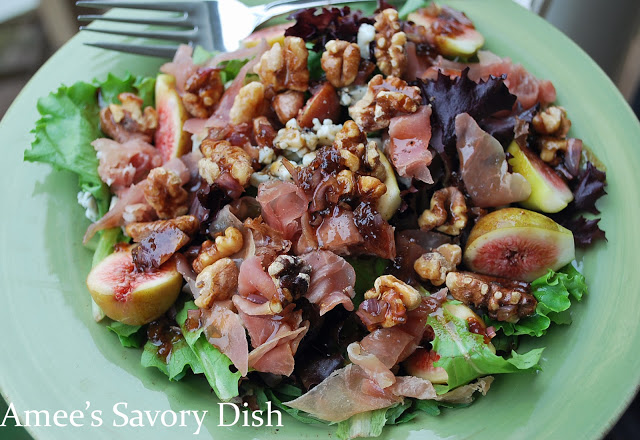 Fresh Fig Walnut Prosciutto Salad with Fig Balsamic Dressing

Ingredients:
Serves 2
For the salad:
2 cups gourmet lettuce blend (arugula, spinach and spring mix)
8 fresh figs, rinsed and sliced in half
4 slices prosciutto ham, chopped into bite size pieces
1/4 cup gorgonzola cheese
1/2 cup walnuts, toasted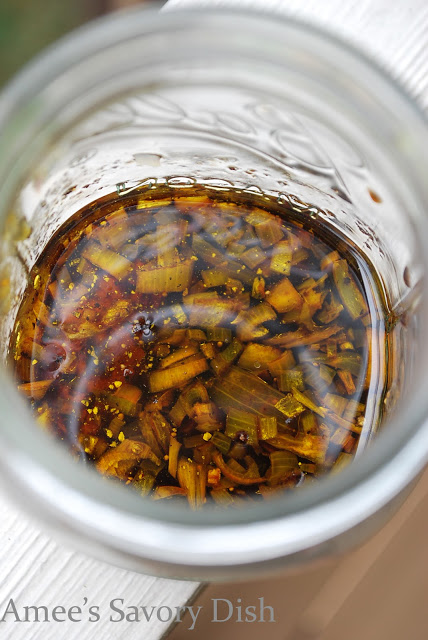 For the dressing:
1 large shallot, minced
2 tbsp fig preserves
4 tbsp + 1tsp olive oil
2 tbsp good quality balsamic vinegar
dash salt and pepper

In a small pan, sauté the minced shallot in the 1 tsp olive oil until soft.  Spoon the shallots into a small mason or glass jar and add all other dressing ingredients.  Screw on lid and shake vigorously until well mixed.  Assemble your salad into two bowls and top with dressing.
Serve this delicious fig salad with some fresh flatbread or dinner rolls. For dessert, maybe a fruit parfait.
SaveSave
SaveSave
SaveSave