I couldn't wait to try out Swerve sweetener in a recipe!  Swerve is a sugar-replacement that is all natural and perfect for anyone watching their sugar intake.  I was introduced to Swerve sweetener at BlogHer Food in Miami this year.   The Swerve rep had a lot of different goodies to sample, my favorite being the gluten-free pastries.   They were really good, so I couldn't wait to get my hands on a bag to play around with in my kitchen.  I love that Swerve is non-gylcemic, natural, calorie-free and non-GMO.  It sounds too good to be true, right?!  I'm infatuated with this new sugar-replacement in my pantry.  Baked goods will never be the same.  Now, you can have my dessert and eat a mess of it, too! 😉
Of course, if you can't get your hands on this sugar-replacement you can always use stevia, maple sugar or coconut sugar as a replacement.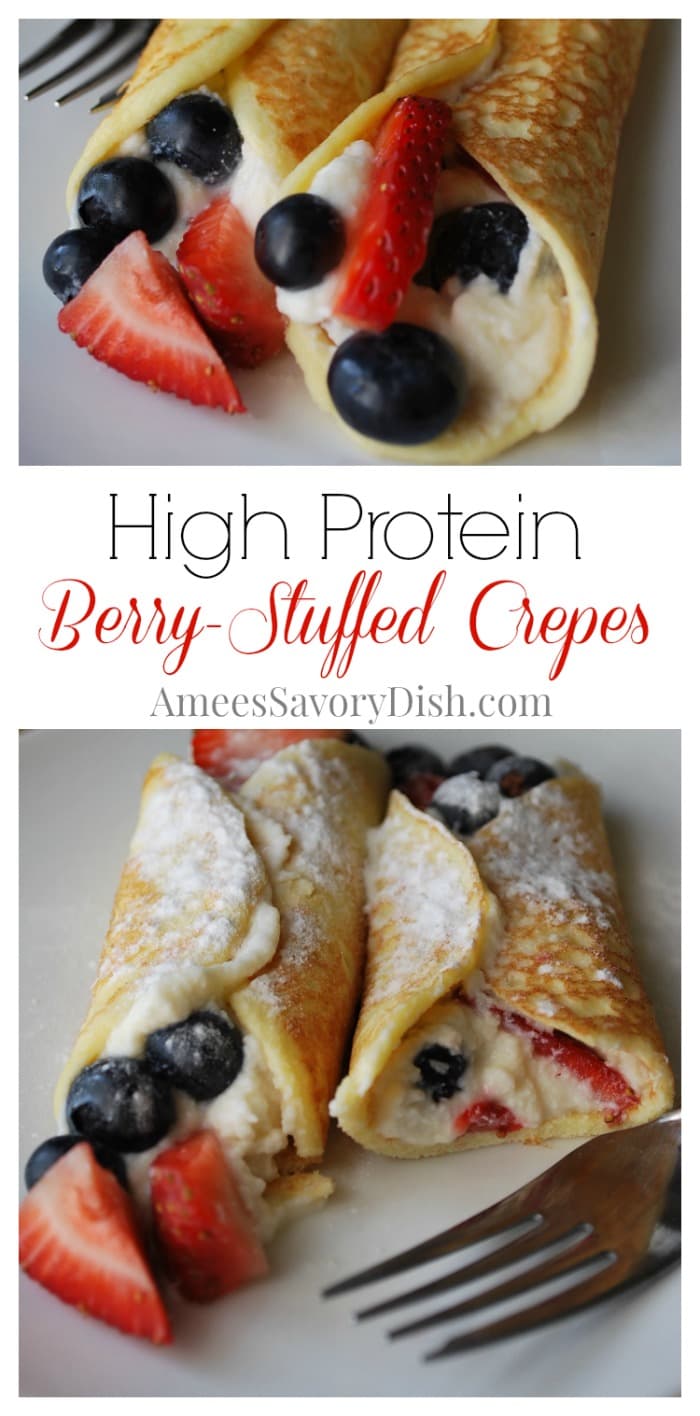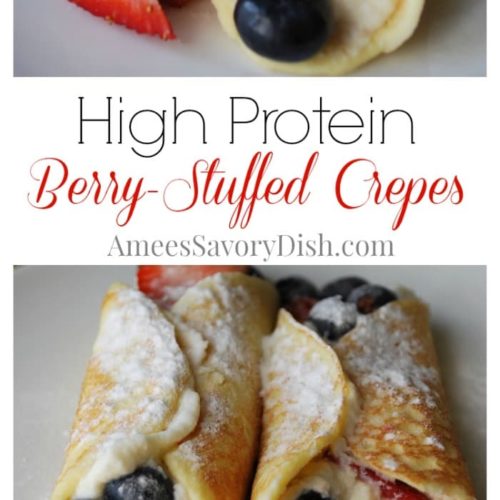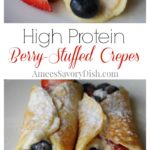 Berry-Stuffed Cottage Cheese Crepes
Instructions
Combine ricotta cheese, vanilla and sweetener in a small bowl with a whisk.

Spread evenly among the pancakes.

Top with fresh berries and roll up, placing on a plate with seam side down.

Sprinkle with Swerve confectioner's sugar and serve.
Recipe Notes
*Important tip: When making crepes, do not use more than 1/4 cup of batter or they will be hard to flip. These are thin and delicate, not to mention delicious!, pancakes.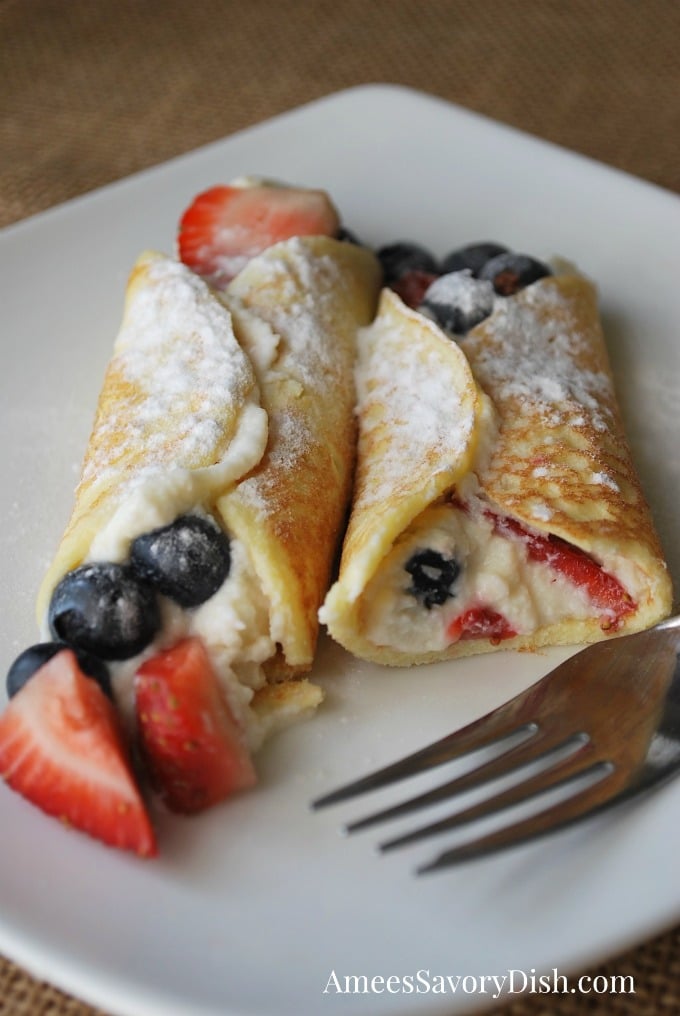 *Swerve provided me with this product for review.  All opinions are my own and not influenced in any way.