Chicken Spinach and Prosciutto Bundles


Ingredients:
6 small organic chicken breasts
1/2 cup baby spinach leaves, stems removed
12 slices prosciutto ham
1 cup chicken broth or stock
8 oz mushrooms, sliced
1 tbsp lemon juice, fresh
4 tbsp extra virgin olive oil, divided
2 garlic cloves, minced
1 tsp dried basil *or fresh
1/2 tsp dried parsley *or fresh
1/2 tsp dried rosemary *or fresh
1 tsp red wine vinegar

Directions:
Preheat oven to 350 degrees.  Heat 2 tbsp of the olive oil in a large saute pan and cook garlic and mushrooms until soft and golden.   Set aside.  I'm not sure about you, but I could eat a bowl of these all by themselves.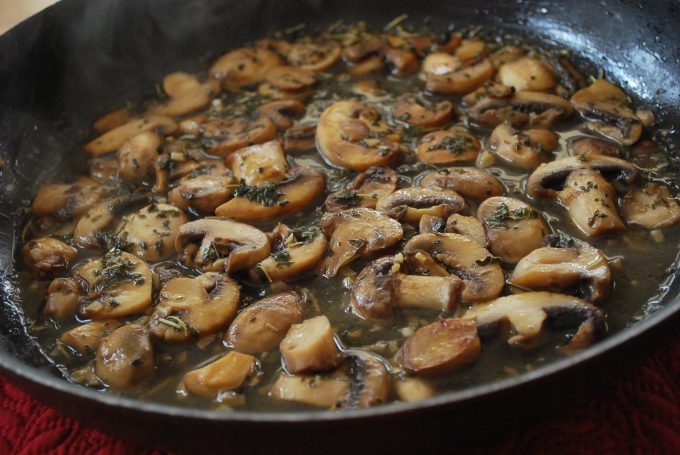 Heat the remaining two tbsp olive oil in your saute pan.  Assemble the chicken bundles by first seasoning each chicken breast with sea salt and pepper and then lay a few pieces of spinach on top of each piece.   Wrap each chicken breast with 2 slices of prosciutto.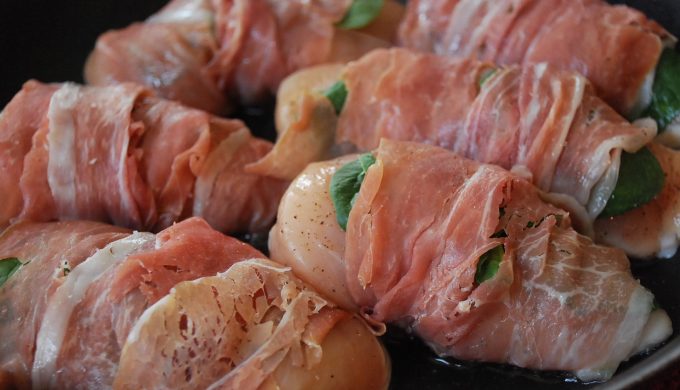 Place into the hot oil and sear on each side.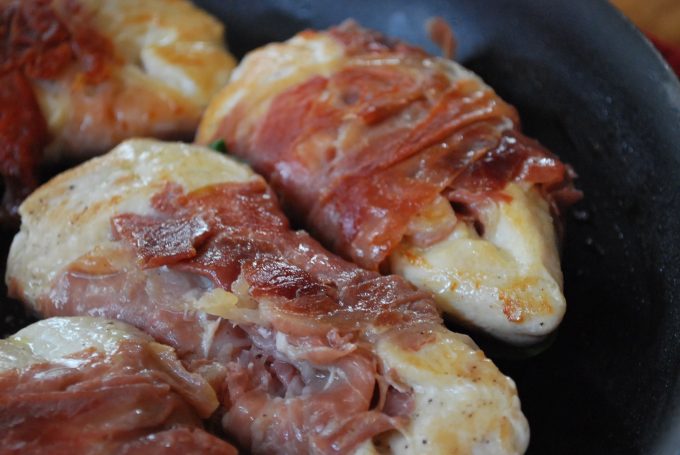 Place chicken bundles into a 7×11 baking dish.  Pour mushrooms and garlic back into the saute pan and add chicken broth, vinegar, lemon juice and herbs.  Simmer about a minute and pour mixture over chicken breasts.  Drizzle chicken bundles generously with olive oil and bake for about 30 minutes.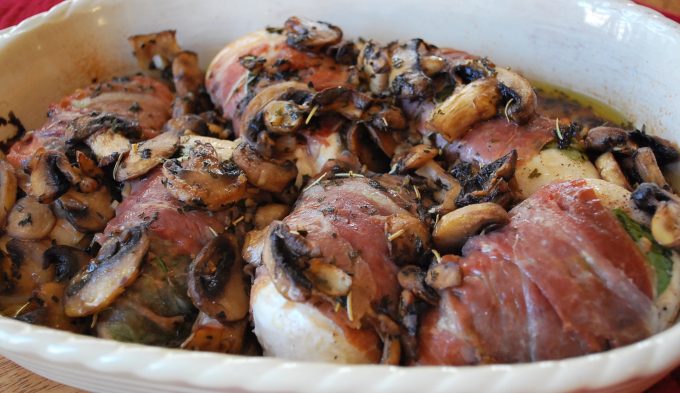 Absolutely delish.