This Lemon Balsamic Grilled Asparagus might just be the best asparagus you'll ever eat!!  I know that's a large claim, but the lemon white balsamic vinegar used to marinate the asparagus is heavenly!
 I purchased this white balsamic vinegar while on vacation in  Savannah, GA at Lowcountry Gourmet Foods.  They have a wonderful selection of balsamic vinegar and olive oil that you can sample in the store.  If you can't find lemon balsamic, just use a very good quality white balsamic vinegar for this recipe.  
Good balsamic vinegar is like a fine wine.  The longer it's aged, the smoother it tastes.  Grape pressings are boiled down to a thick syrup and aged in wooden barrels along with the vinegar "mother".  Most of the vinegar that I sampled at Lowcountry Gourmet Foods was so good that I could drink it.  I can't wait to pour it on my salads for a healthy and delicious dressing.  
Another product that I picked up while shopping was Lime Frost Sea Salt from The Spice and Tea Exchange.  It took this recipe to the next level, but again, you can substitute regular sea salt here (still delicious!)  
Carrie from Carrie's Experimental Kitchen posted a few delicious recipes for the Lime Frost Sea Salt and I just had to try it for myself.  I love experimenting with exotic sea salts and different spice blends in my recipes.  They add so much flavor!!  Enjoy~
Lemon Balsamic Grilled Asparagus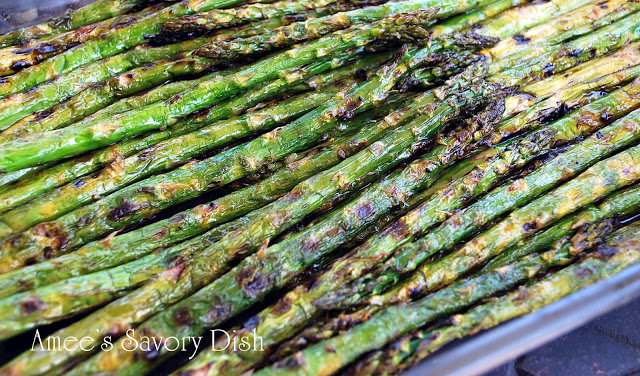 Ingredients:
2 bunches medium size asparagus (large enough stalks to place on grill without falling through, plus the thicker asparagus hold up better when grilling)
1/3 cup extra virgin olive oil
3 tbsp Lowcountry gourmet's lemon white balsamic vinegar (or your favorite white balsamic)
3 tbsp freshly squeezed lemon juice
1 tbsp fresh garlic, minced
1 tsp lime frost sea salt (or regular sea salt)
1 tsp fresh lemon or lime zest
fresh ground pepper to taste


Two favorite ingredients for this recipe: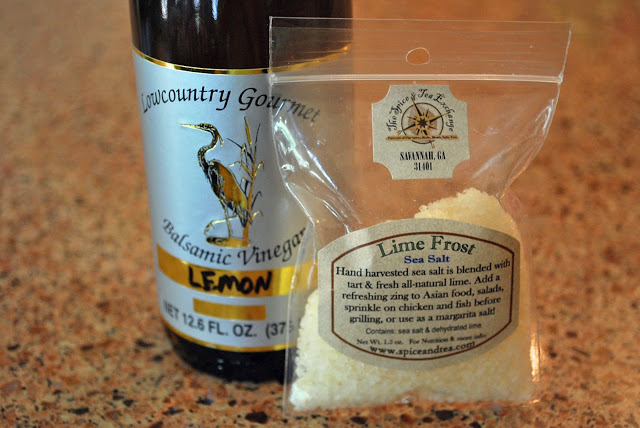 Mix all marinade ingredients in a bowl with a whisk.  Set aside.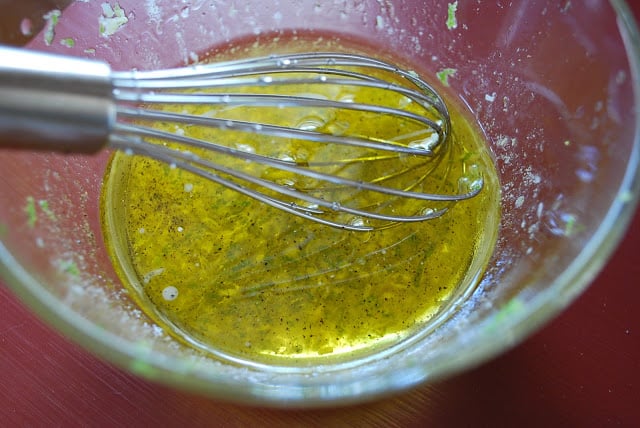 Wash asparagus and trim about 1″ off the thick end.  Place into a 9×13 dish and pour marinade on top.  Refrigerate for at least an hour to mingle flavors.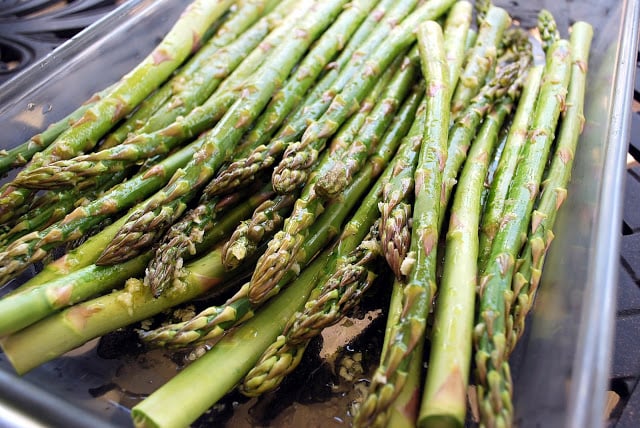 Preheat grill and turn heat to medium.  Place asparagus directly onto the grill rack.  Reserve marinade.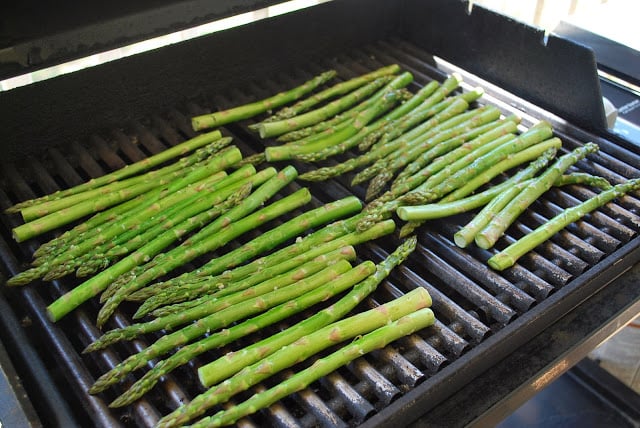 Cook for 4-5 minutes per side, checking frequently so you don't overcook them.  They should be tender but still have a slight crunch.  Pour leftover marinade through a fine strainer to remove bits of raw garlic and drizzle over asparagus before serving.  Delish!