*This Prosciutto Cheddar Apple Wraps post is sponsored by Autumn Glory Apples.  All opinions are my own.

I'm a huge fan of sweet and crisp Autumn Glory apples.  You probably remember my previous Autumn Glory posts for Peanut Butter Protein Dip and Protein-Packed Stuffed Baked Apples. 
The flavor profile makes them so deliciously unique with hints of cinnamon and caramel.  They also have a nice juicy and crisp texture which makes them perfect for snacking.  These babies are amazing all by themselves!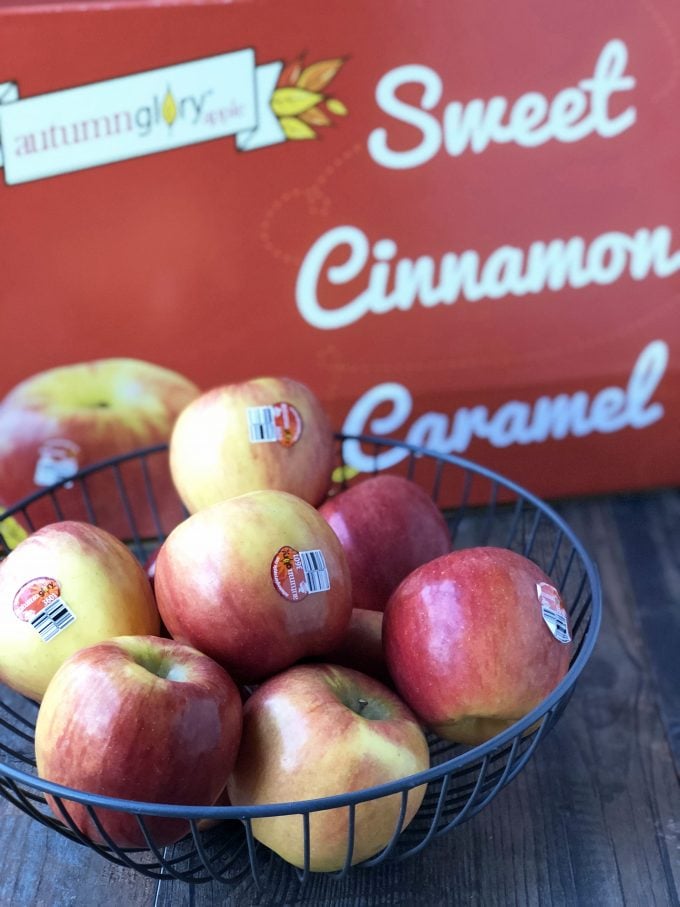 I wanted to create a simple snacking recipe that accentuates the sweetness of the Autumn Glory apple.  A sweet and savory combo is not only a favorite of mine, but really makes the apples sing.  The cheese, Prosciutto ham and apples are a nice blend of protein, carbohydrates and fat for a tasty, well-rounded snack.
Apples are also full of good nutrition, containing a good blend of vitamins and antioxidants.  Dr. Axe has a great read on apples as the Ultimate Gut & Heart-Friendly Fruit.  An apple a day is an easy and delicious way to help you hit your daily fiber goals and get more phytonutrients in your diet.  Fruit shouldn't be feared in a healthy diet plan.
Prosciutto Cheddar Apple Wraps For The Win
You can also whip these up for a last minute appetizer!  We have all been in that situation where we needed to whip something up quickly for a party, but we want it to taste good and be a big hit.  You can't go wrong with this flavorful rolled prosciutto cheddar apple wrap.  Bring these wraps to your next gathering and watch them fly off the plate!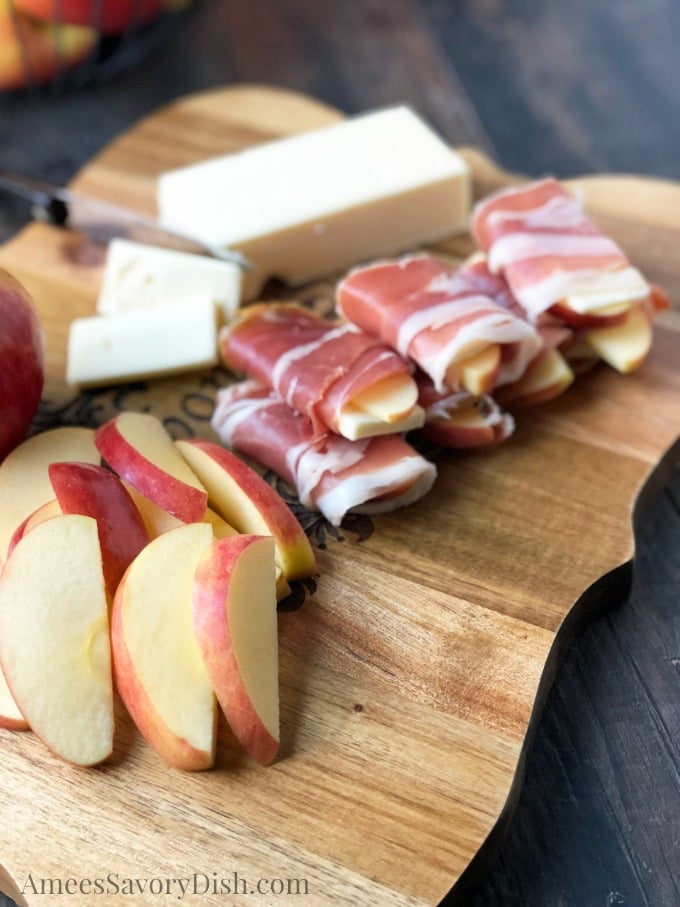 Ingredients
8

oz

sharp white cheddar cheese

1/2

lb

sliced Prosciutto ham

2

Autumn Glory apples
Instructions
Core apples and slice each apple into 12 slices. Slice the block of white cheddar into 24 slices (1/3 oz each). Place a slice of cheddar on top of an apple slice and wrap with a small slice of ham. Repeat until all 24 wraps are complete. Serve immediately.
Do you have a favorite quick and easy apple snack recipe?  Please share in the comments or on my social media!