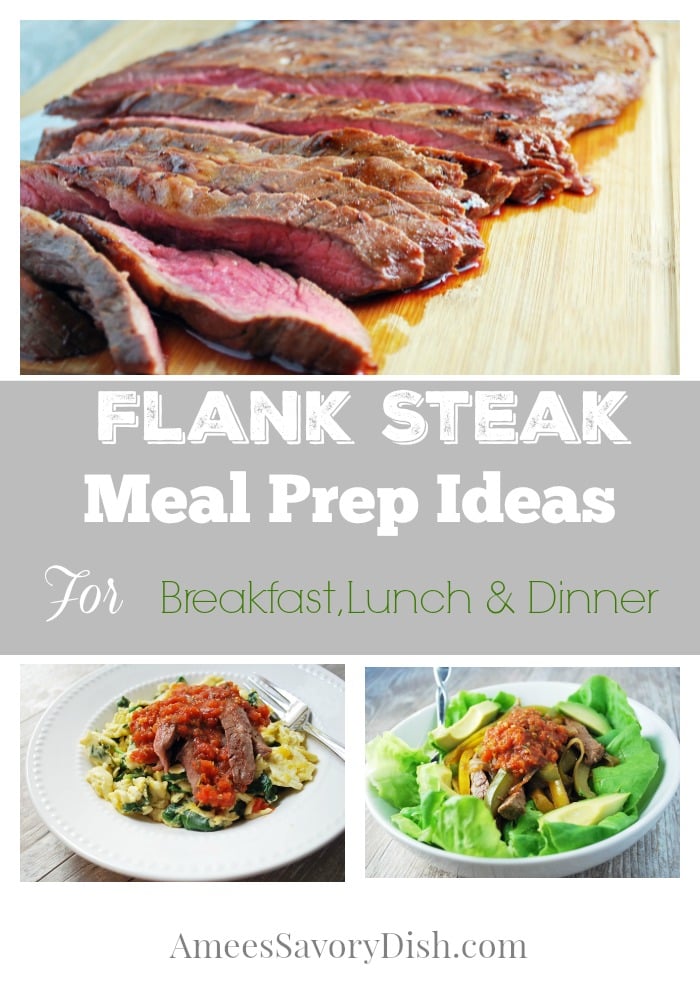 Sharing a few meal prep ideas using flank steak for breakfast, lunch, and dinner using batch-cooked steak to make meal planning a breeze! I am a compensated member of the 2016 Beef Expert Bureau. I love and enjoy lean beef as part of my fit and active lifestyle. As always, all opinions are my own.
Meal Prep is a life-saver for me during the week. It also helps me nail my lean eating goals, so I'll have no problem getting into beast-mode during my workouts. 😉 I put together a few meal prep ideas using flank steak that we batch cook on the weekend. It gives a nice protein boost to your recipes and it reheats beautifully without getting tough. We grill the flank steak to medium-rare. That way, when it's reheated, it comes out perfectly cooked for the next meal. Always reheat on a low heat setting for best results and more tender meat.
In case you missed my Best Flank Steak Marinade, you'll want to be sure and grab that recipe. It's a family favorite, super easy and so good!!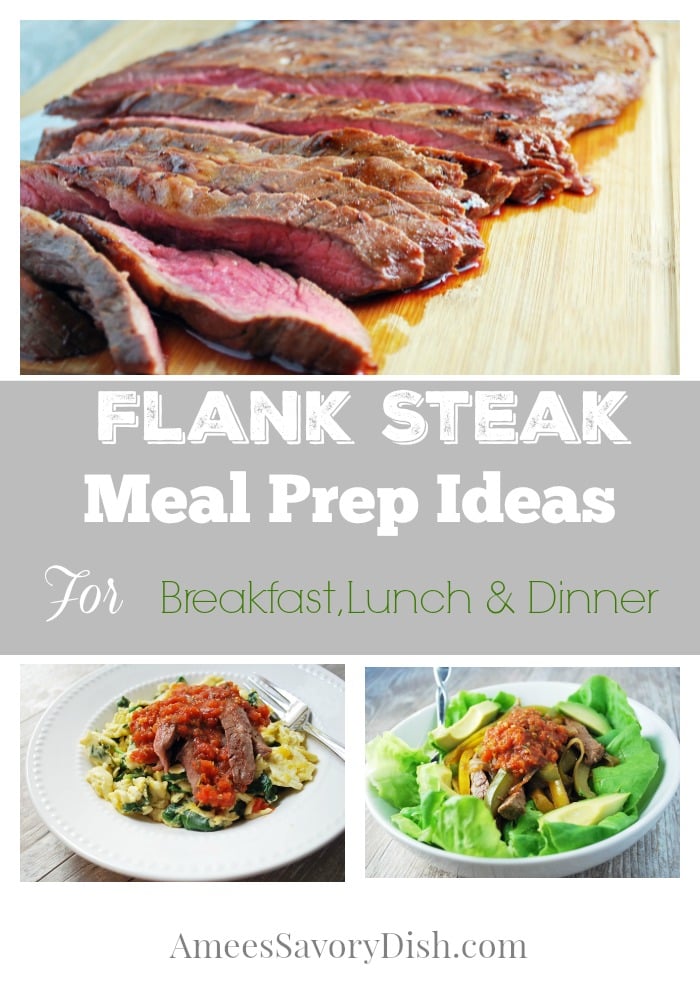 Why do I love flank steak? Well, for starters, it's full of muscle-building protein and minerals, like iron and zinc. It's also a versatile lean cut of beef. Other lean cuts that I use often are top sirloin and strip steak. I also love a good filet mignon when I want to splurge.
Meal Prep Ideas Using Cooked Flank Steak
This egg scramble is one of my go-to breakfast meals. I switch up the extra protein, but steak gives it loads of flavor and adds a nice contrast to the texture of the soft eggs. Try adding ghost pepper salt to your scrambled eggs. It's so good, I put that s@*t on everything!
Flank Steak Breakfast Recipe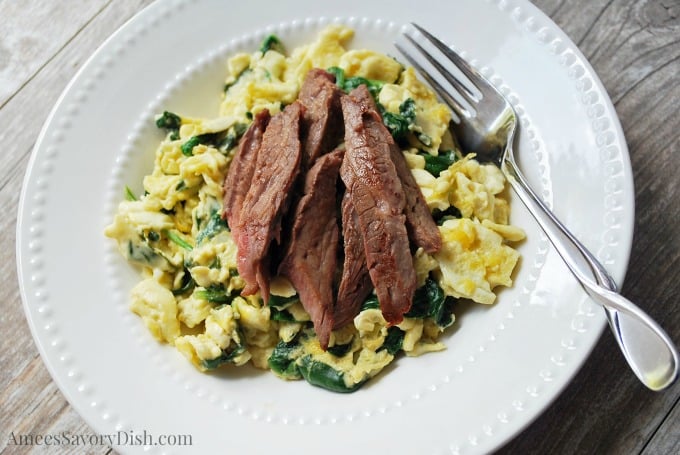 If you want to jazz it up, top it with your favorite salsa and a little hot sauce. I'm, personally, addicted to green Tabasco and Cholula sauce!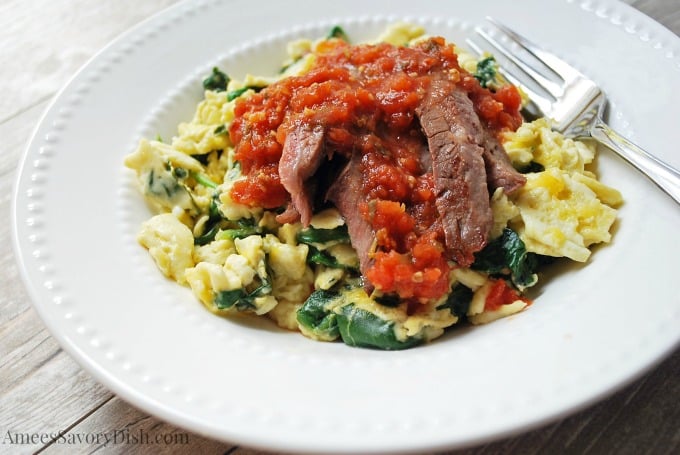 Egg Breakfast Scramble With Spinach And Beef
Serves 1
Ingredients:
1.5- 3 oz cooked flank steak
1 whole egg
2-3 egg whites
1 cup fresh baby spinach
salsa
Avocado or olive oil spray
Directions:
Heat a non-stick skillet on medium heat. Spray skillet with olive oil or avocado oil spray. Add steak and cook until warm. Remove steak from pan, add spinach and cook until just wilted. Beat egg whites with whole egg and add to the pan. Cook, stirring occasionally until cooked through. Pour into a bowl and top with steak and salsa. Season with salt and pepper, to taste.
Flank Steak Lunch Recipe
For a simple and quick lunch, this fajita-style salad hits the spot. It's loaded with nutrient-dense carbs from the peppers, lettuce and salsa, lean protein from the beef, and healthy fat from the fresh avocado.
Flank Steak Fajita Salad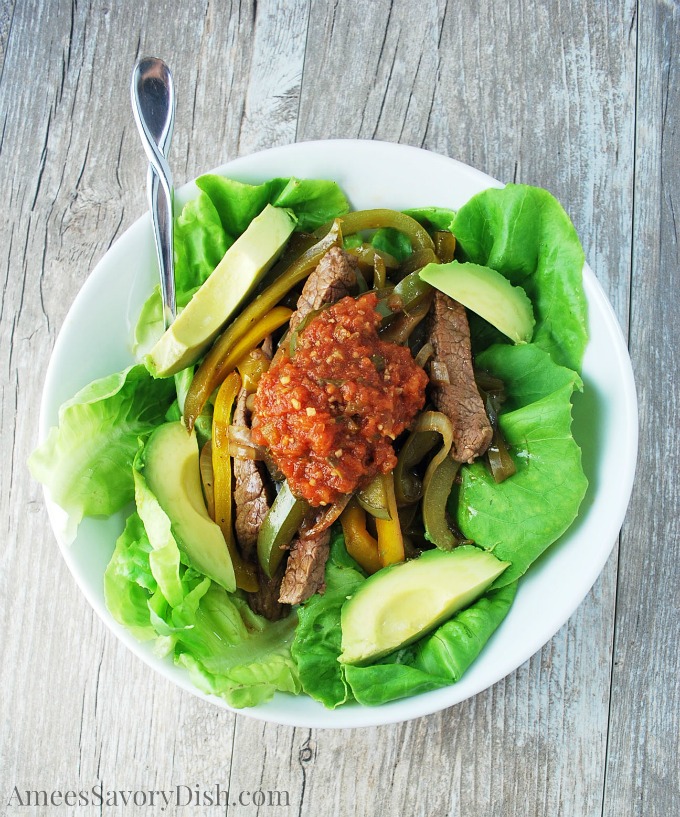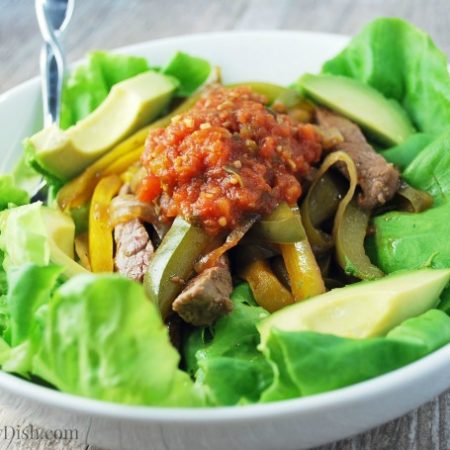 Flank Steak Fajita Salad
A quick and easy salad recipe using precooked flank steak
Ingredients
3

oz

cooked flank steak

1

cup

sliced green and yellow peppers

¼

cup

sliced onion

½

fresh avocado

sliced

1

cup

butter lettuce
Instructions
Heat a skillet on medium heat

Spray with olive oil or avocado spray

Cook steak until just warm and set aside

Saute sliced peppers and onions until just soft

Add butter lettuce to the bottom of a bowl

Top with peppers and onions, steak and sliced avocado

Serve with salsa, if desired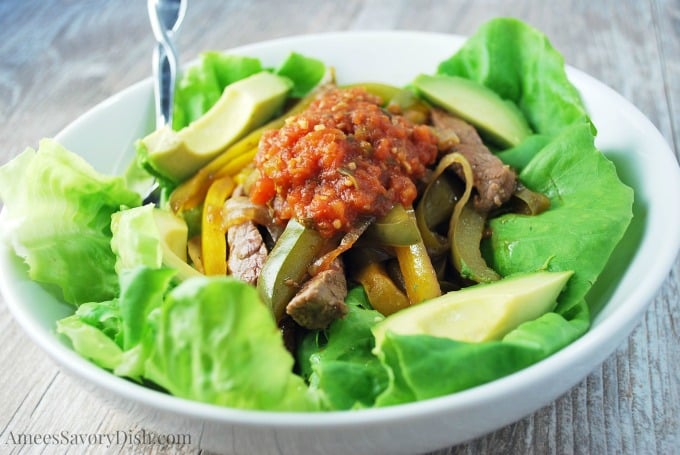 Batch-cooked steak also goes great with roasted vegetables for fast dinners that can be reheated and ready in under 5 minutes.
Flank Steak Dinner Ideas
Portion out sliced Flank Steak with Roasted Brussels Sprouts and Garlic Roasted Potatoes or Rosemary Roasted Sweet Potatoes for an easy and delicious meal.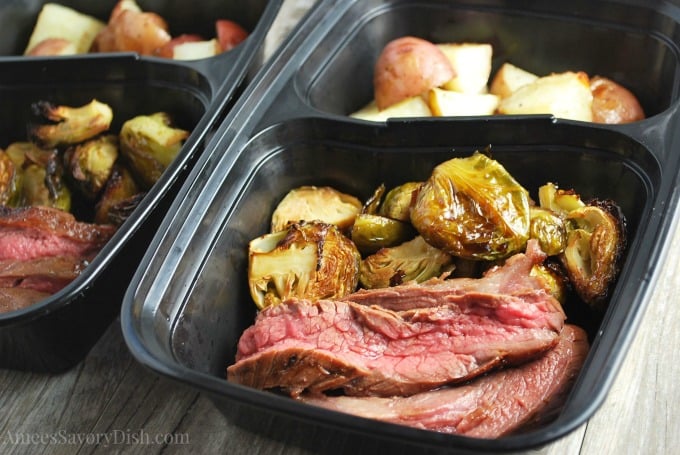 Sheet Pan Roasted Brussels Sprouts and Potatoes
I've also used an extra-large sheet pan and roasted the red potatoes and brussels sprouts together on one pan. Not only did it make clean-up easier, but it was super easy to prep. Slice the potatoes into chunks about the same size as the brussels sprouts, you'll want to slice those in half. Toss them separately in a few tablespoon of extra virgin olive oil and spread out onto the pan. Drizzle the brussels sprouts with a good quality balsamic vinegar and season both potatoes and sprouts with kosher salt and pepper. Roast at 400 degrees F for 30-45 minutes, stirring occasionally to cook evenly.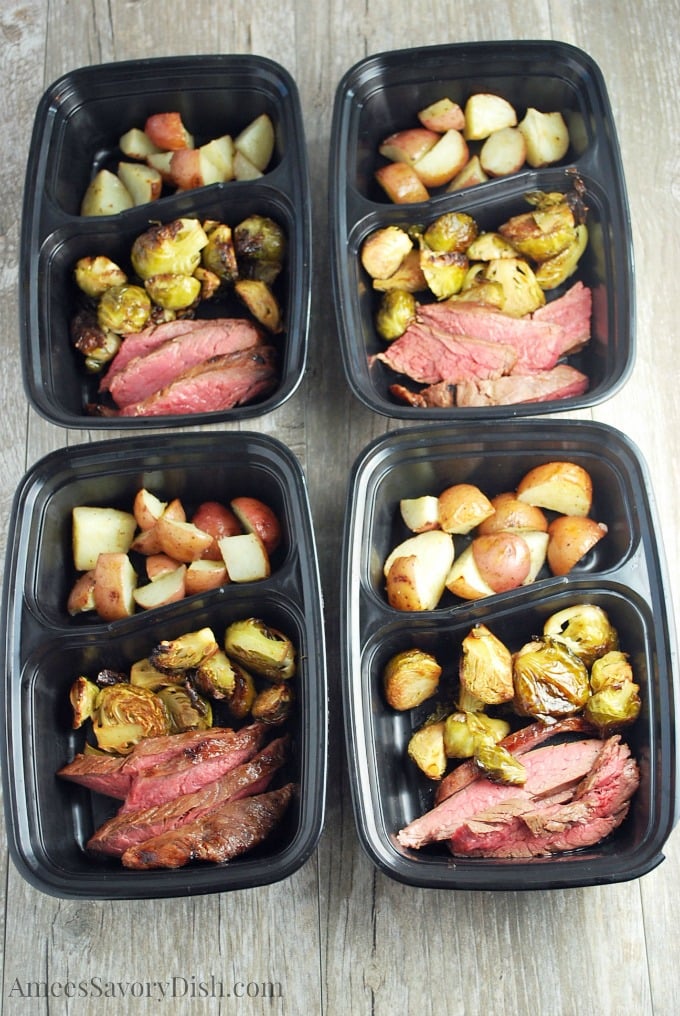 Now you've got several days worth of healthy meals ready to go and less time spent in the kitchen during the week!
Meal prep=lean eating success!
More Delicious Meal Prep Recipes
Protein-Packed Meal Prep Instant Pot Recipes
Easy Low-Carb Breakfast Burritos
Sheet Pan Greek Meatballs with Vegetables
Oat Flour Protein Blender Pancakes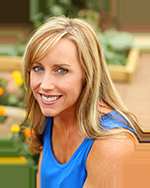 Latest posts by Amee Livingston
(see all)