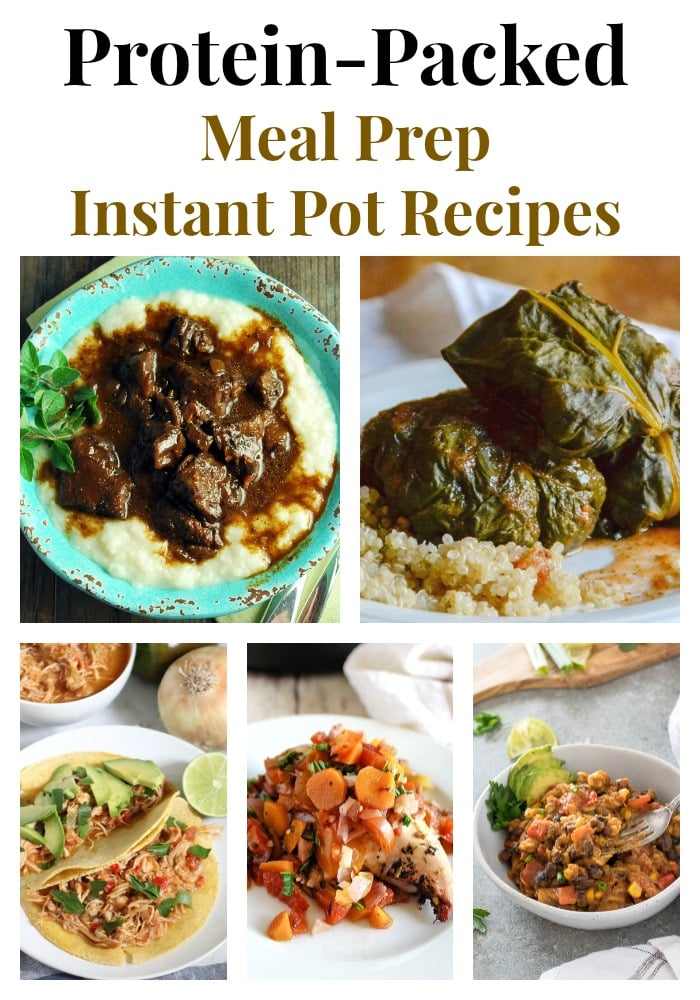 Make meal planning effortless with these 10 mouthwatering protein-packed Meal Prep Instant Pot Recipes!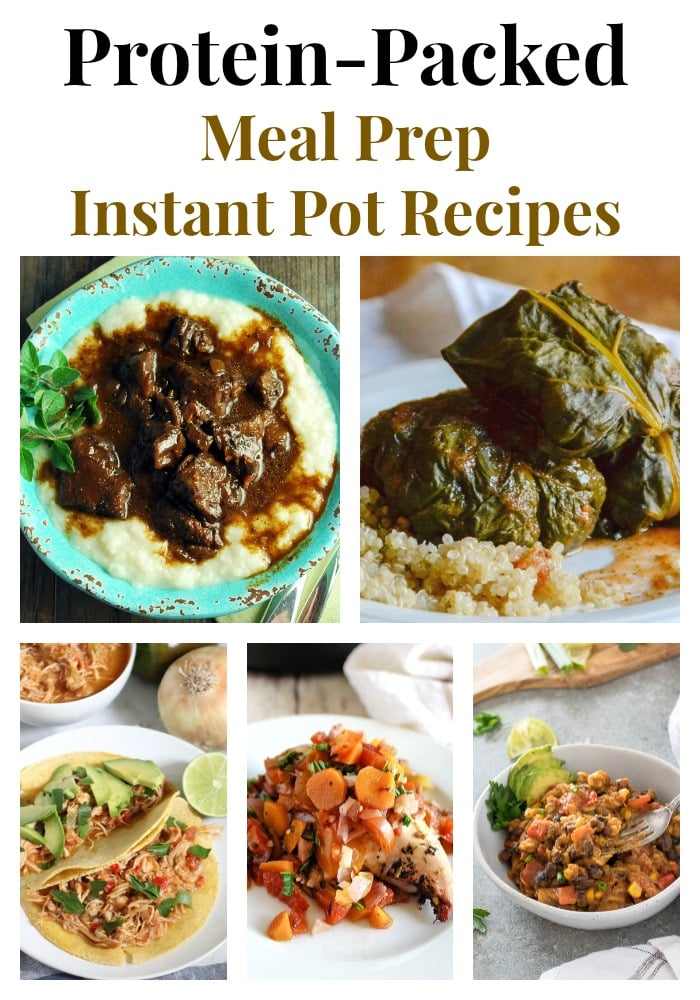 Healthy meal planning shouldn't be difficult, but should definitely be delicious! The only way to really make a lifetime habit of healthy eating is to actually enjoy the food we eat. It helps to keep things uncomplicated to avoid feeling overwhelmed with preparation.
The Sunday meal prep ritual can be so helpful when planning nutritious meals. Plan ahead for success or utilize a convenient cooking method on busy days to make the cooking process a breeze.
Hello Instant Pot! It's an amazing tool and of my favorite kitchen gadgets to make really great meals without much effort. I've shared a few of my own personal favorite Instant Pot recipes on the blog, like this Maple Pecan Instant Pot Steel Cut Oatmeal recipe for easy breakfast meal prep.
I've also got you covered on one-dish Instant Pot recipes to get all your food groups into one simple recipe. Easy breezy.
We know that protein does a body good and there's plenty of research to back it up. Protein needs differ depending on your age and activity level, and getting the RDA recommended amount for protein intake (.8 g/kg bodyweight) is not usually enough.¹ There's even research showing that a diet higher in protein (30% of your daily intake) can improve satiety and aid in weight loss and changes in body composition. ²
I've gathered some of my favorite protein-packed meal prep Instant Pot recipes from fellow foodies to inspire your next menu. If you try a recipe, don't forget to tag the recipe creator on Instagram and let us know what you think! 🙂
10 Protein-Packed Meal Prep Instant Pot Recipes
Instant Pot Mediterranean Beef over cauliflower mashed potatoes (one of my most popular recipes!)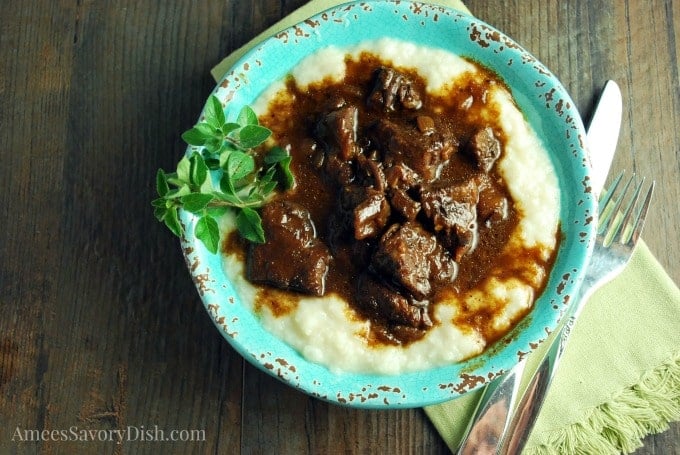 Paleo Beef Enchilada Instant Pot Meatballs from The Fit Fork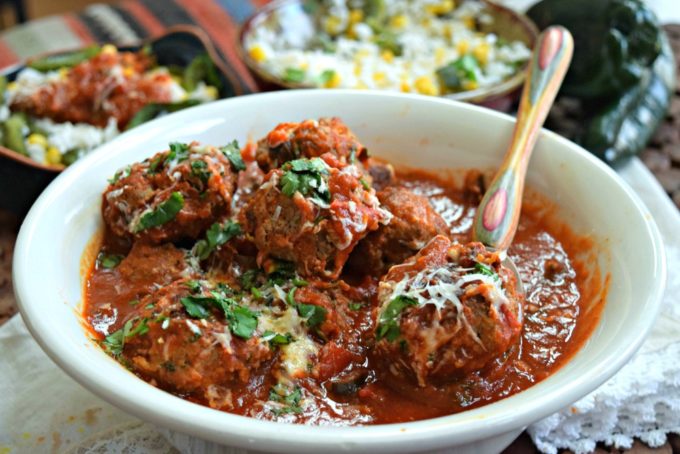 Boneless Chicken Breasts with Red Wine and Tomatoes from Simple and Savory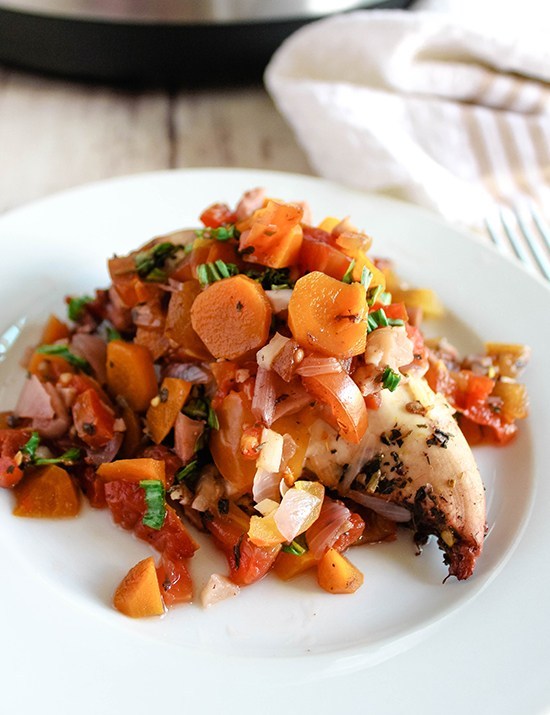 Instant Pot Guinness Beef Stew from Kara Lydon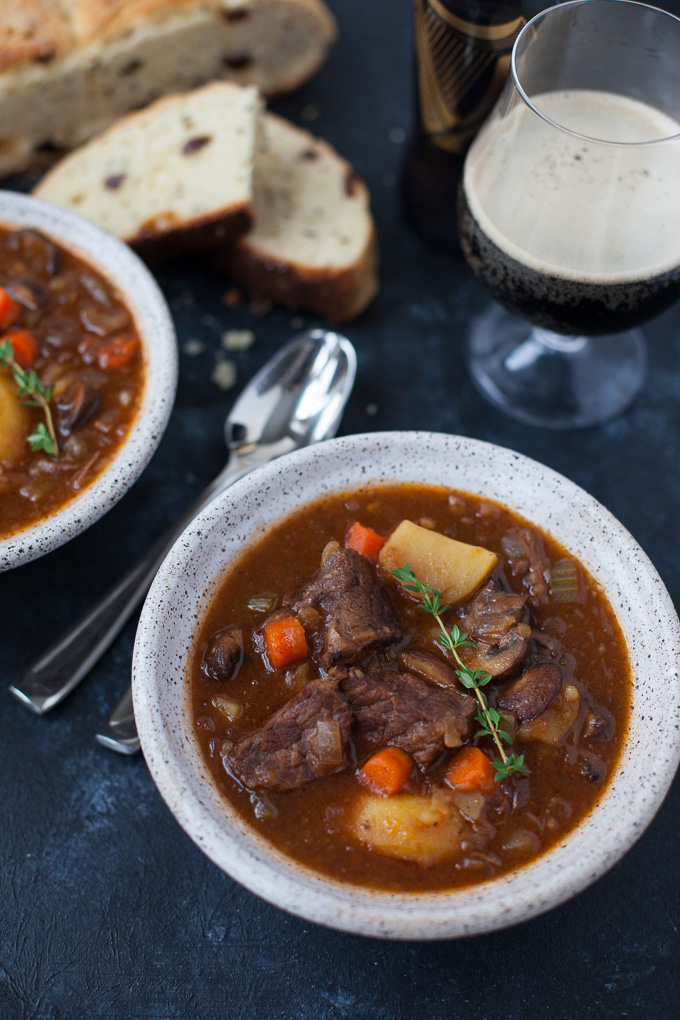 Instant Pot Chickpea Curry (Vegan, Gluten-Free) from Sharon Palmer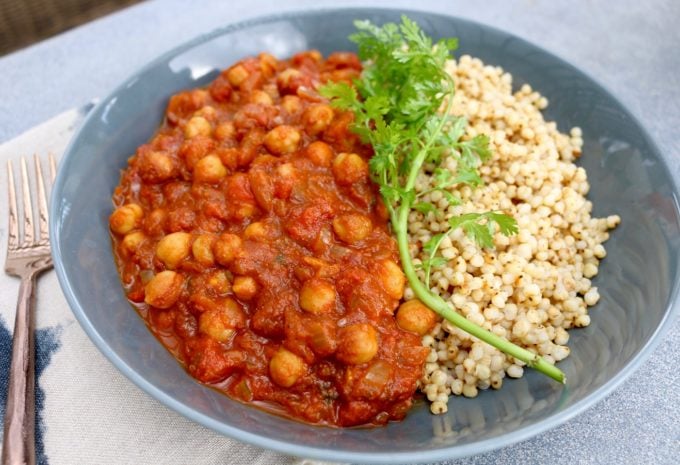 Instant Pot Salsa Chicken from Meme Inge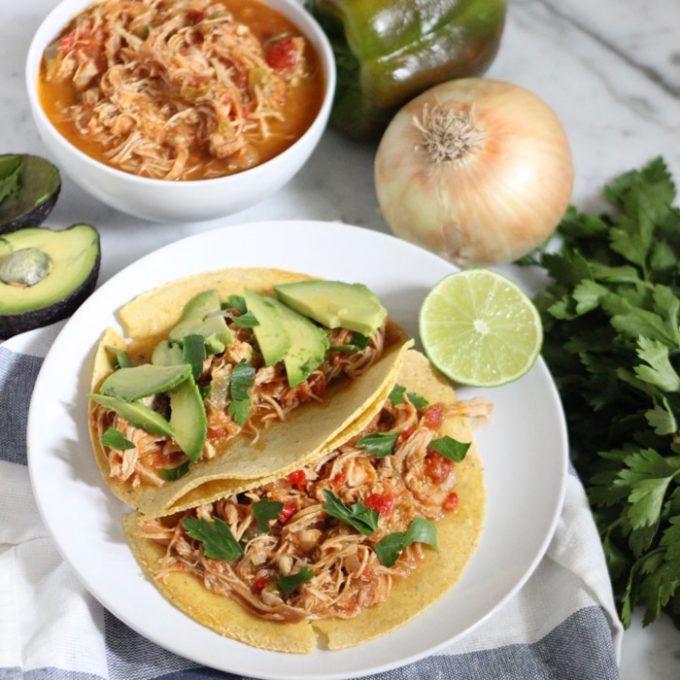 Instant Pot Lentil Soup with Sausage from Eating Richly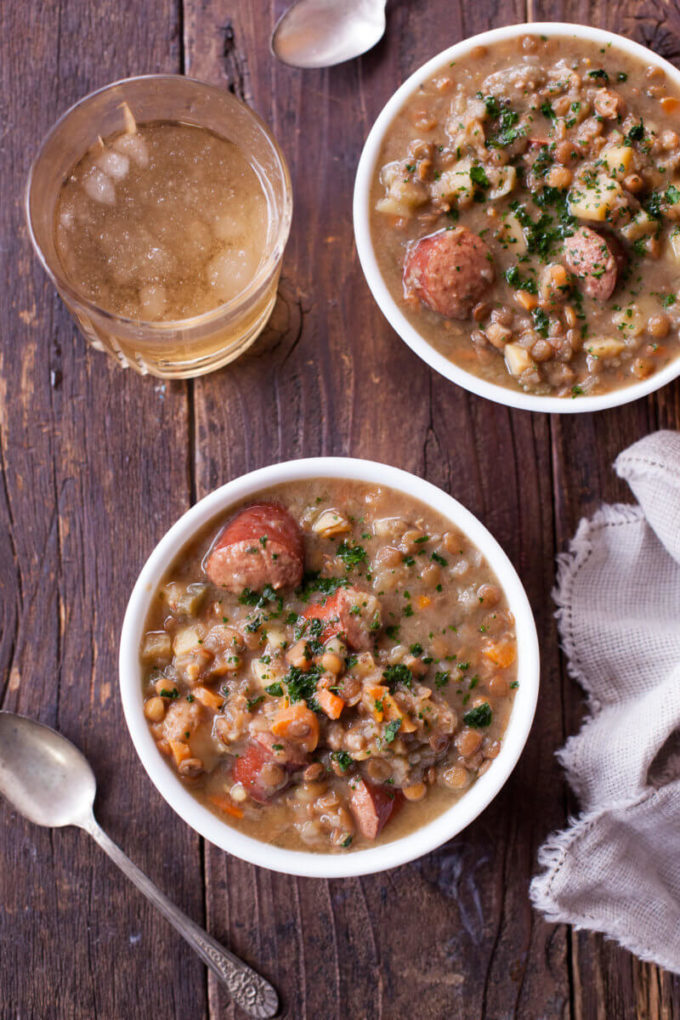 Instant Pot Pumpkin Black Bean Chili Mac from Flavor The Moments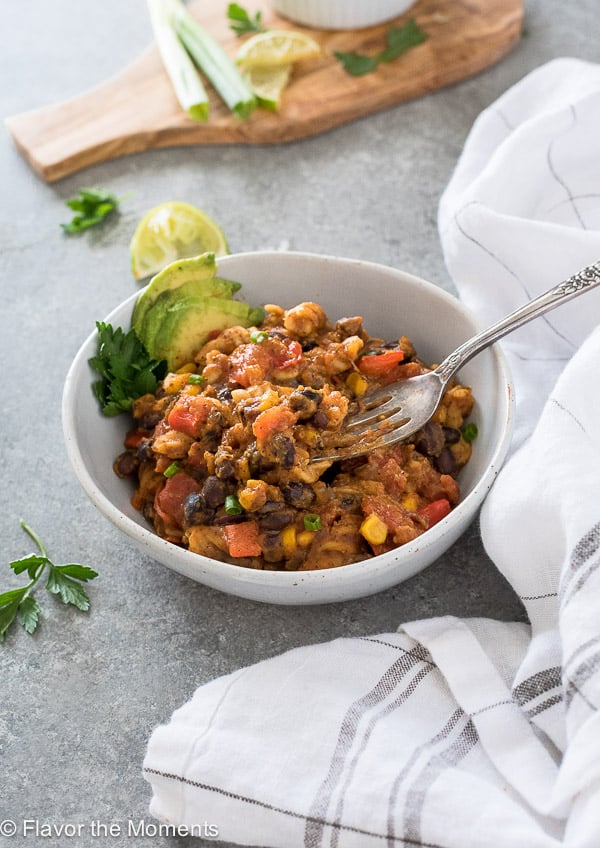 Pressure Cooker Chili Verde Recipe from Noshtastic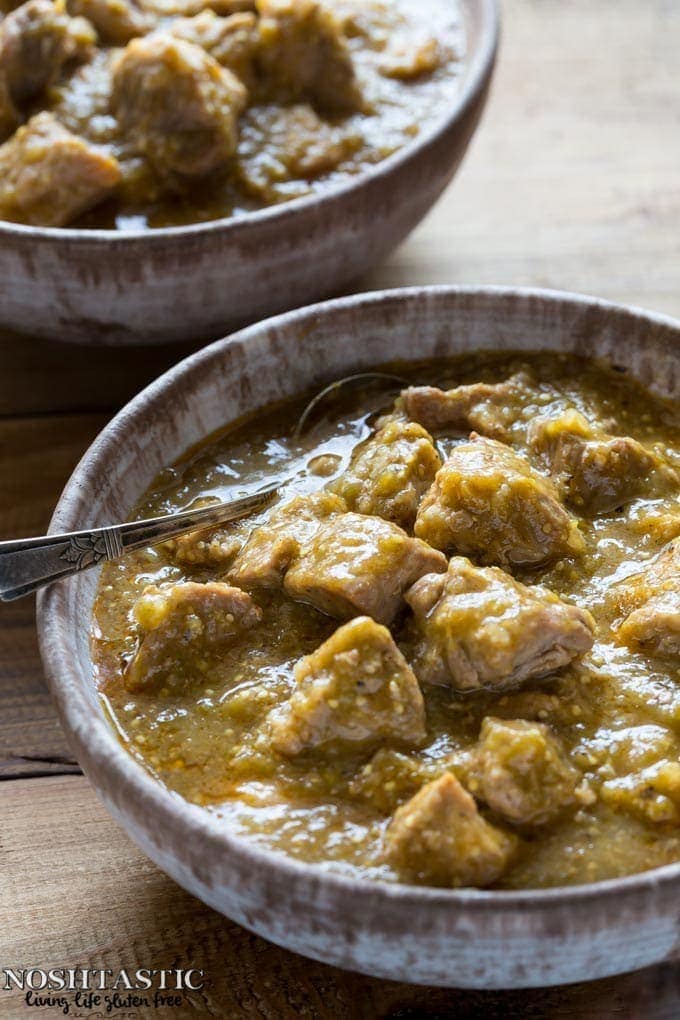 Quinoa & Beef Stuffed Chard in the Instant Pot from Raia's Recipes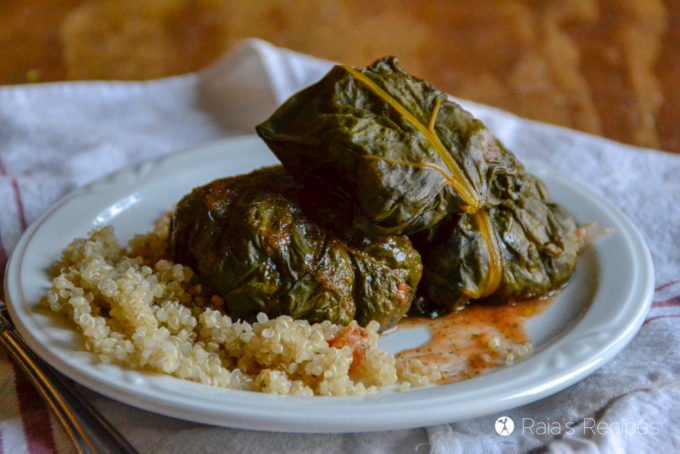 References:
Stuart M. Phillips. Current Concepts and Unresolved Questions in Dietary Protein Requirements and Supplements in Adults. Frontiers in Nutrition, 2017; 4 DOI: 10.3389/fnut.2017.00013
A high-protein diet induces sustained reductions in appetite, ad libitum caloric intake, and body weight despite compensatory changes in diurnal plasma leptin and ghrelin concentrations. Am J Clin Nutr. 2005 Jul;82(1):41-8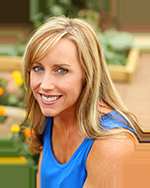 Latest posts by Amee Livingston
(see all)