My mother-in-law gave us this marinade years ago that she used for London Broil and I swear it's the best flank steak marinade, too! I've experimented with so many variations and always seem to come back to this simple recipe. The original recipe contains 1/2 tsp Accent seasoning, but I leave that out since it contains MSG. It's still great without it, but you can substitute with an all-purpose seasoning blend in it's place. I've used Mrs. Dash and FlavorGod's "Everything" seasoning with good results.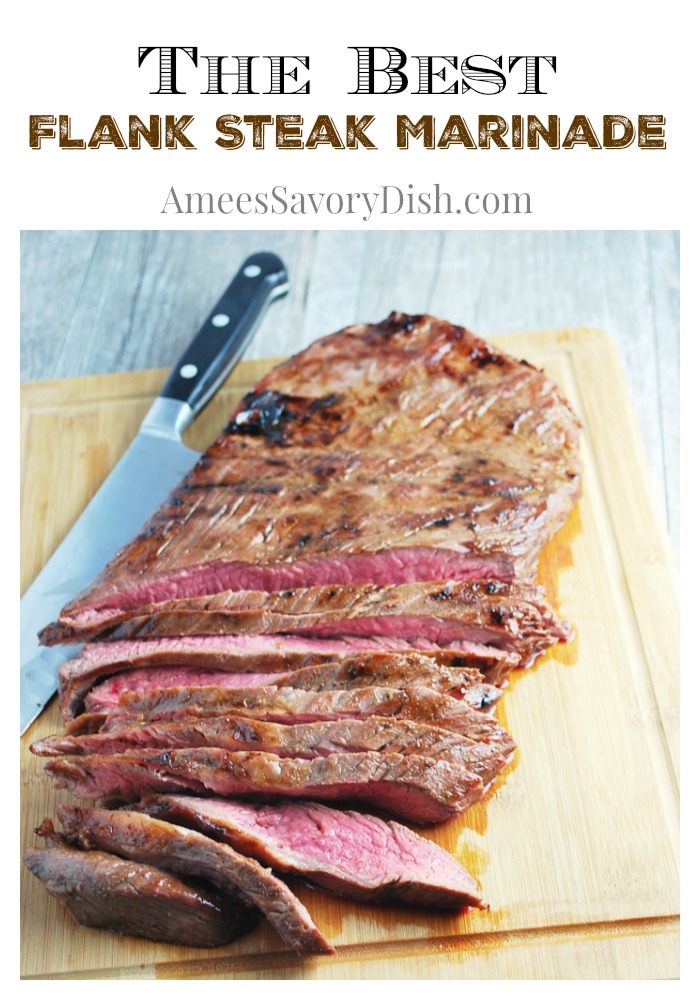 We eat a lot of flank steak because it's a tasty lean cut and comes out nice and tender after marinating. It's also extremely versatile. Stay tuned for my next post later in the week on how you can batch cook steak for meal prep and enjoy it for breakfast, lunch and dinner! Batch cooking is one of my eating lean strategies and it also saves a lot of time in the kitchen. That leaves more time for weightlifting and hanging out with my family. 🙂
*A 3oz portion of beef contains about 25 g of quality protein!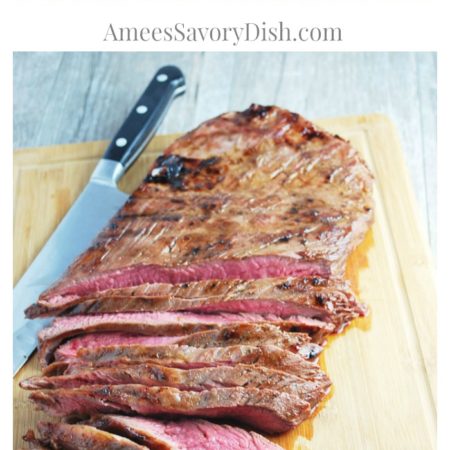 Ingredients
2

lb

flank steak

1

cup

extra virgin olive oil

1/2

cup

soy sauce

1/3

cup

freshly squeezed lime juice

5-6

cloves

garlic

pressed

8-10

drops Tabasco seasoning

salt and pepper

to taste
Instructions
Stir all ingredients together in a bowl and pour into a large sealable plastic bag.

Add steak to bag and marinate in the refrigerator for 2 hours or up to 24 hours

Heat grill to medium-high and grill to desired doneness (about 6 min per side for rare or 145 degrees F for med-rare and 160 degrees F for medium if using a meat thermometer)

Allow steaks to rest for 5 minutes before slicing

Slice against the grain and portion into 3 oz servings (about the size of a computer mouse)

Consume cooked beef within 3-4 days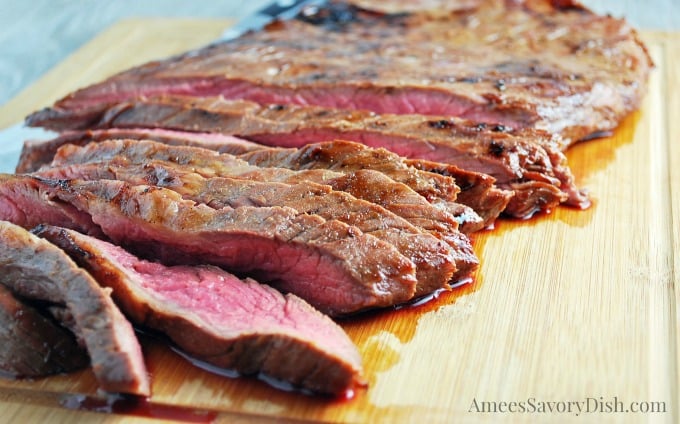 *I am a compensated member of the 2016 Beef Expert Bureau. I love and enjoy lean beef as part of my fit and active lifestyle. As always, all opinions are my own.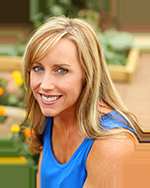 Latest posts by Amee Livingston
(see all)