Frozen organic mukimame are quick and simple to prepare make a delicious snack. Mukimame are shelled edamame. We usually just season them with a little sea salt, but I love them tossed with homemade seasoned salt.

Spiced Mukimame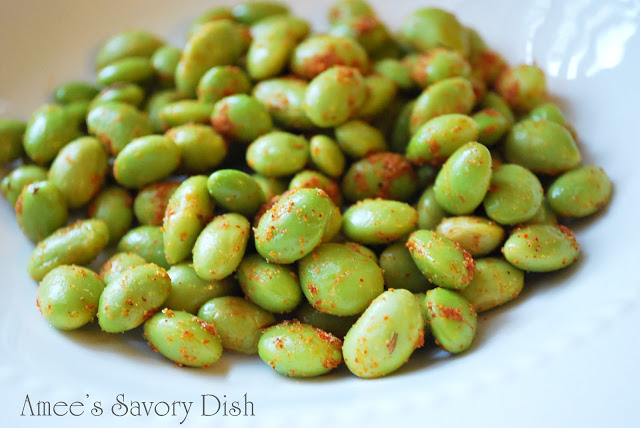 Ingredients:
1-2 tbsp Homemade Seasoned Salt seasoning
1 10 oz bag Non-GMO Organic Mukimame (Shelled soybeans)

Cook mukimame according to package directions for the stovetop method. Drain well and toss with homemade seasoned salt. Serve and enjoy. I even love these babies cold!