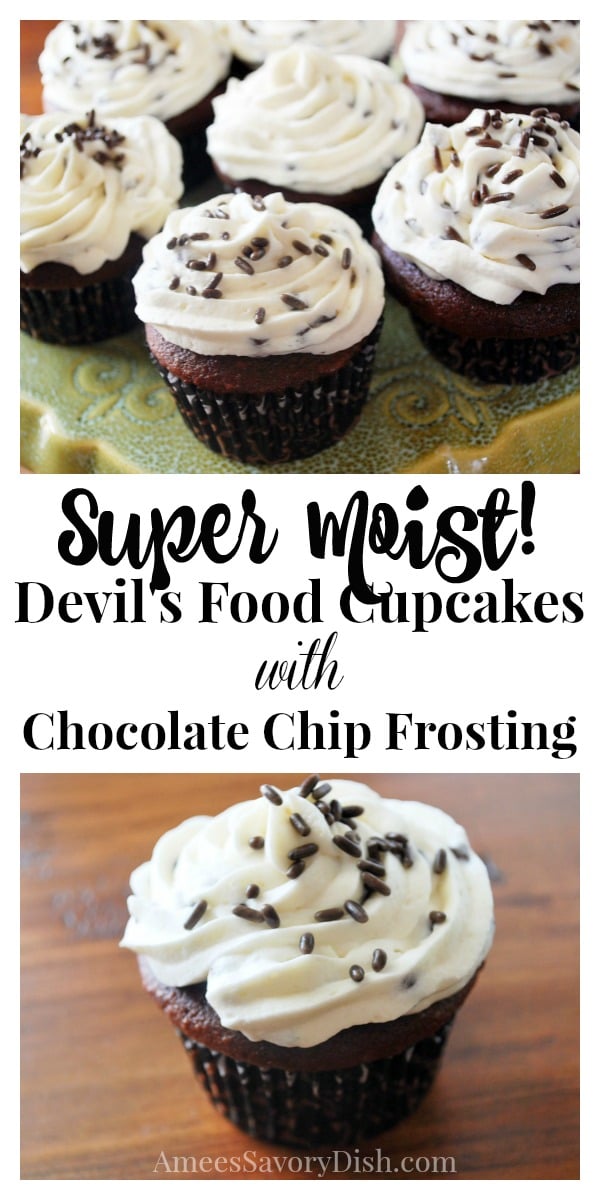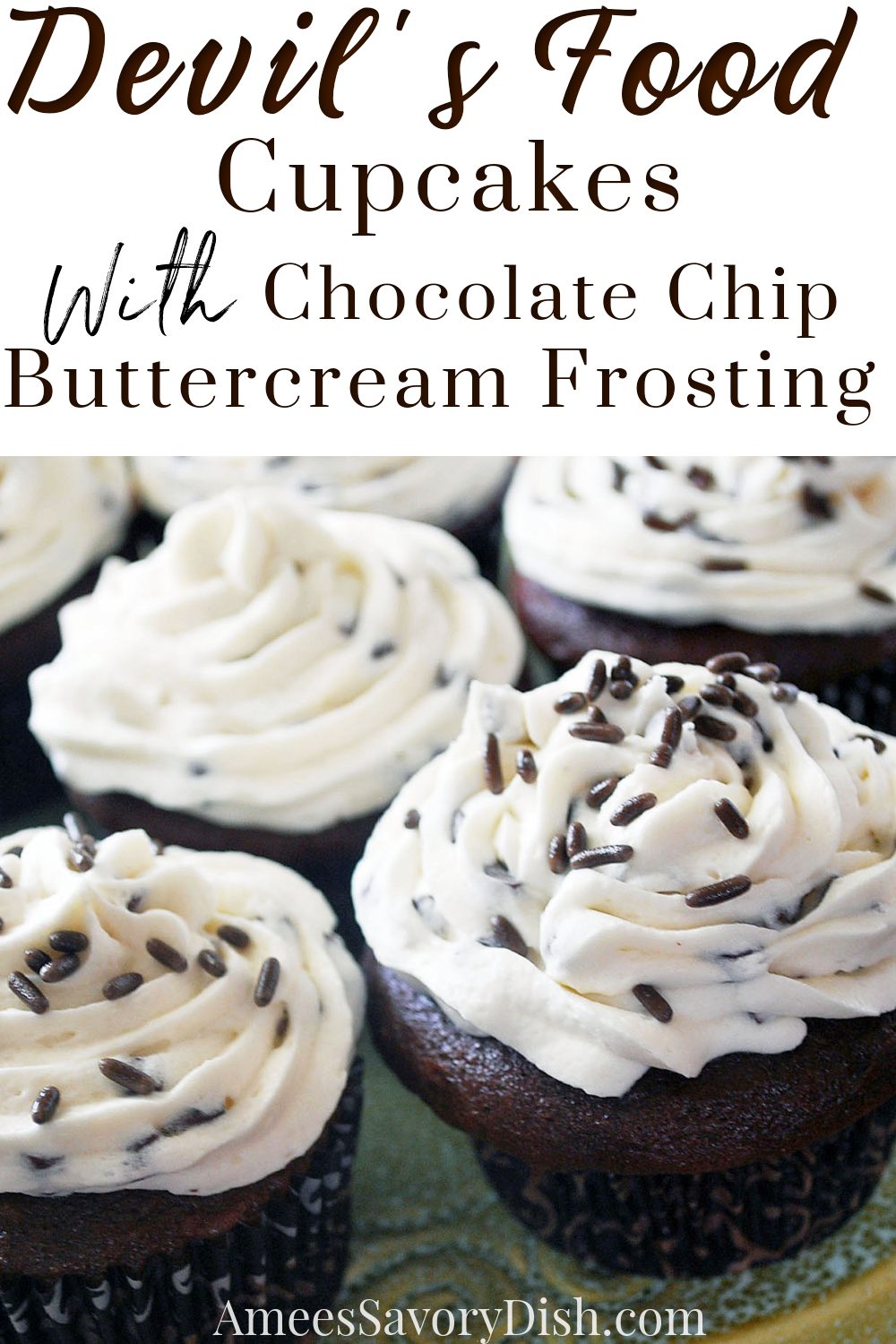 A simple recipe from scratch for super Moist Devil's Food Cupcakes with a rich and delicious buttercream chocolate chip frosting.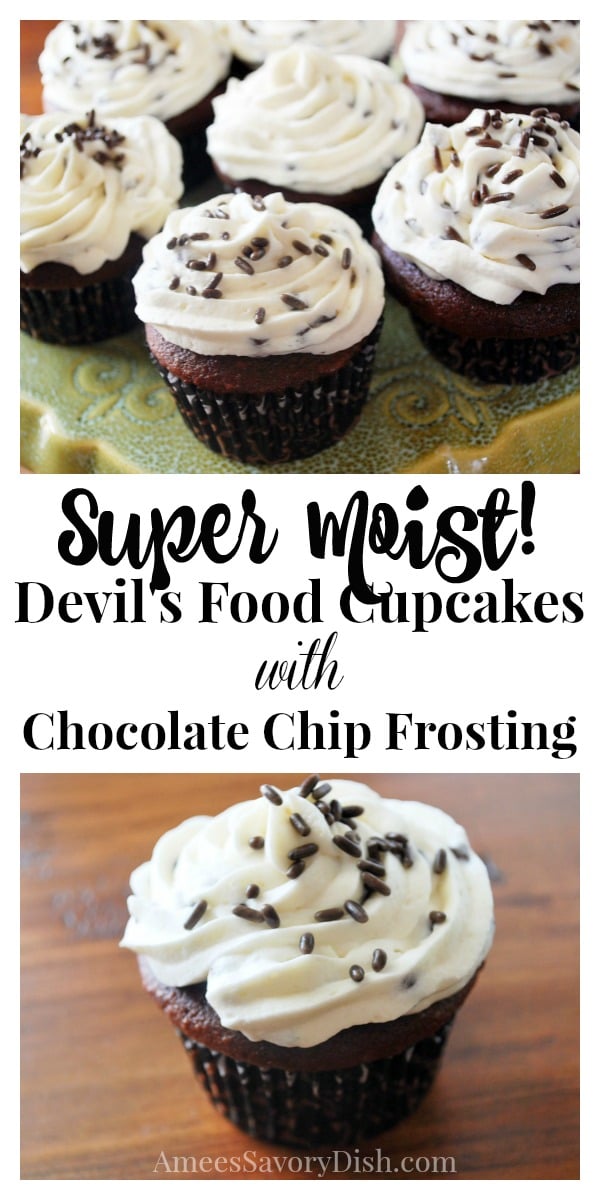 We have a back-to-school tradition that I started when Allen started his first day of kindergarten. OMG...where did the time go?? That was just yesterday...
Baking Up Memories-A Back-To-School Party Tradition
It started with a cake and a back-to-school bash, mainly a few friends from the neighborhood and a way to get the kids excited about beginning a new school year. The end of summer fun can be a tad depressing, so this gave them something fun to anticipate.
The cake changed from year-to-year and some years we had cake and other years I made cupcakes or brownies, it really depended on my mood and just how ambitious I was feeling to embrace my inner Martha Stewart.
For Allen's first year of kindergarten in 2005, I found this school bus cake in Family Fun magazine. It was fun to put together and the gummy bear "students" were too darn cute. I liked this one...very doable, no fancy fondant or frosting tips required.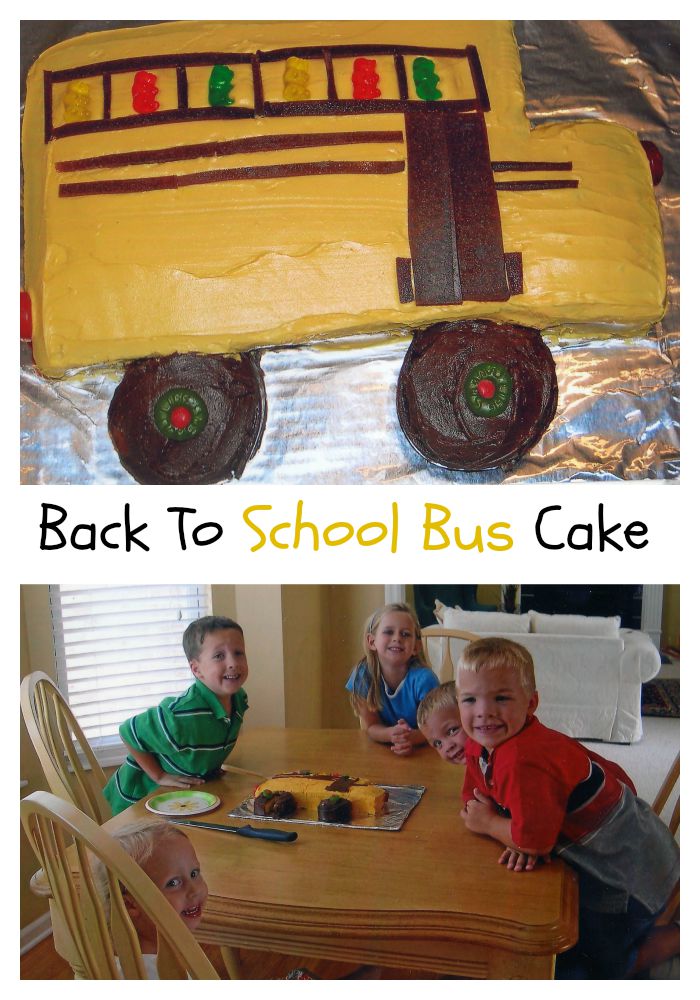 The wheels were made with a gummy lifesaver with a red hot candy in the middle and the door, windows, and stripes were made out of fruit leather. Oh, and don't forget the red gummy lifesavers for the head and tail lights. The kids got a big kick out of it and it was pretty simple to make. Lauren couldn't wait for her turn to ride the bus to school!
In 2006, for Allen's first-grade year and Lauren heading to preschool, I made a pencil brownie cake with alphabet cupcakes. Allen is a big fan of brownies, so he was super jacked about the cake that year. We had a bunch of friends from the neighborhood over for snacks and slip-in-slide fun.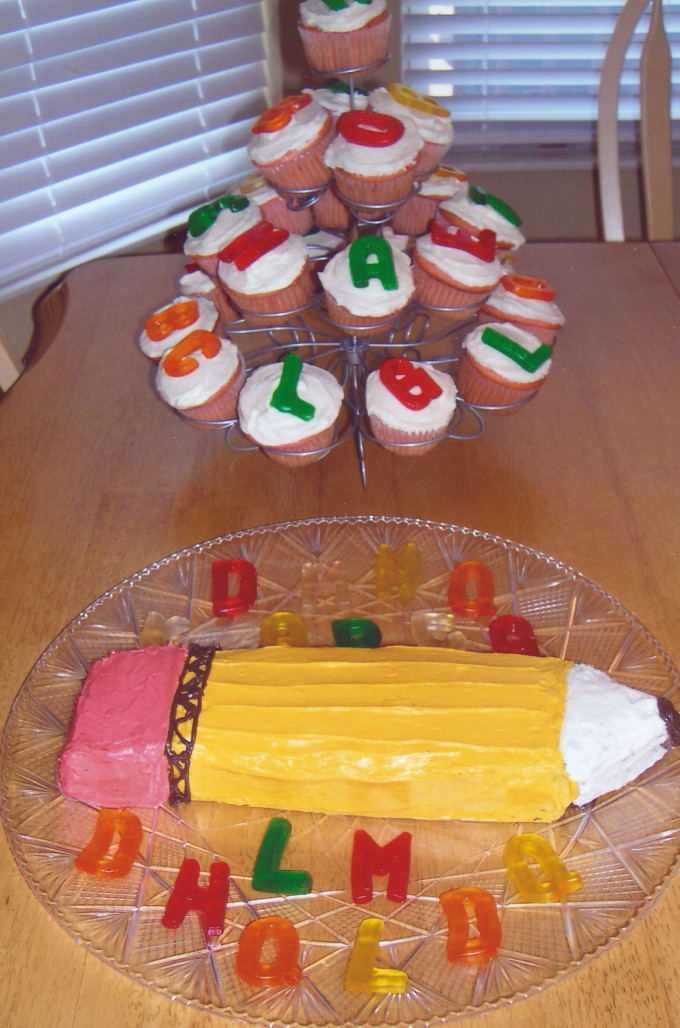 Aren't those alphabet gummies fun?! I scored them at T.J. Maxx. I'm a diehard Maxxinista.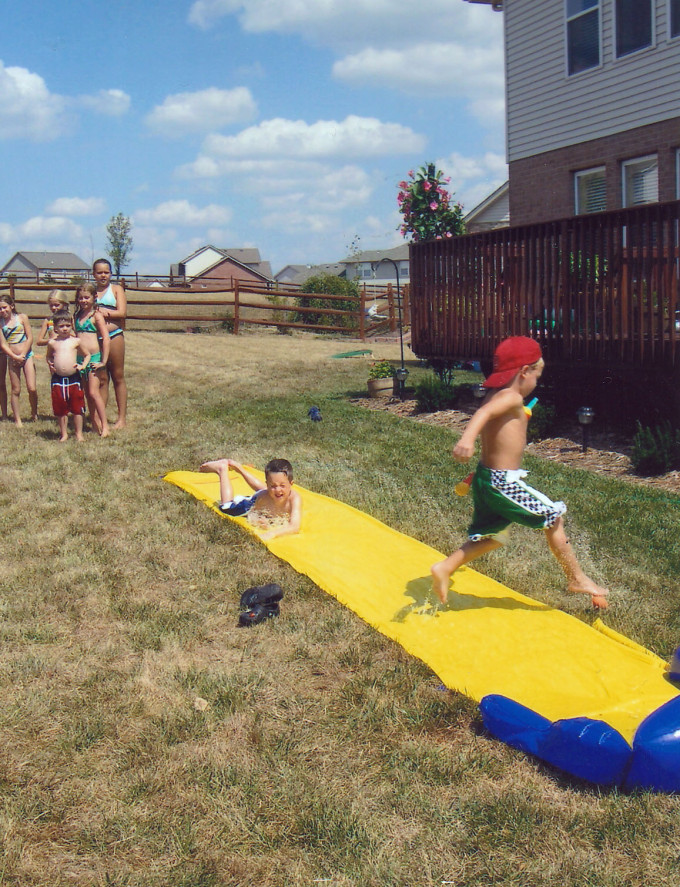 I remember the drought we had in Ohio that summer, the grass was like straw. Give these kids some water and a plastic slide and they couldn't be happier! It was also a great excuse to water the lawn.
The school-themed gummies were such a hit, we had them again the next year in 2008. Allen was headed to second grade...geez, time flies...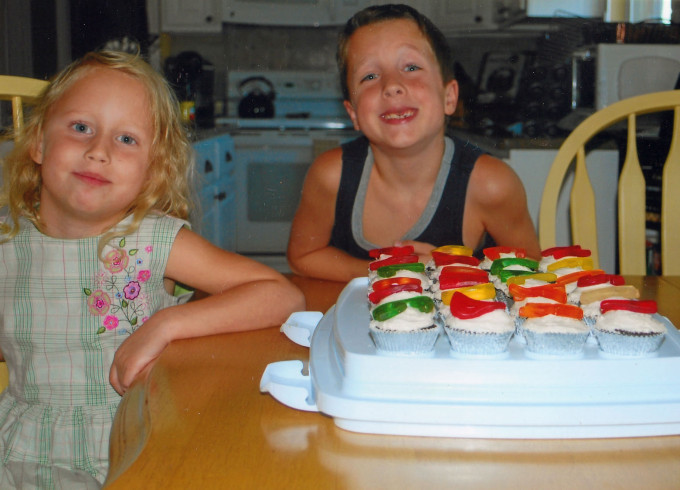 The following spring, we made our big move back to Georgia for Flynn's new job. The kids made new friends and we carried on the tradition of having them over for back-to-school cake. Sadly, I didn't get a good picture of the sheet cake (crazy busy mom brain that day, I'm sure), but I did make them their favorite chocolate cake. This was Lauren's first official year of school. My baby was a kindergartener.
You can see their excitement when I wanted to take their picture on the way into school.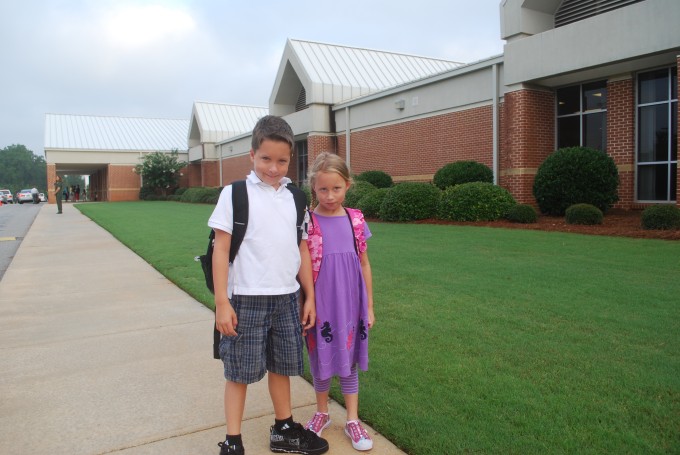 It's an after-school garage party...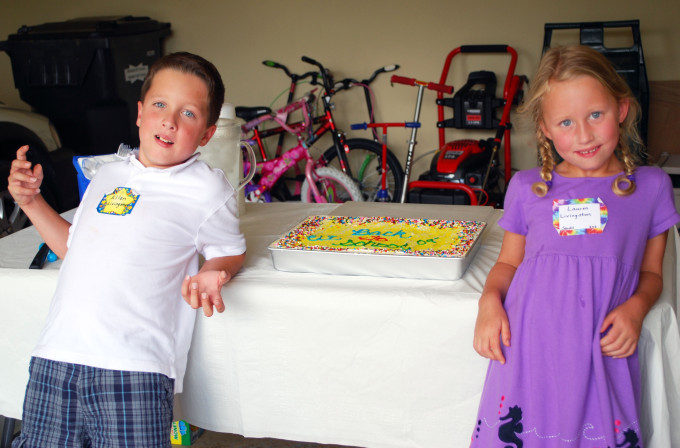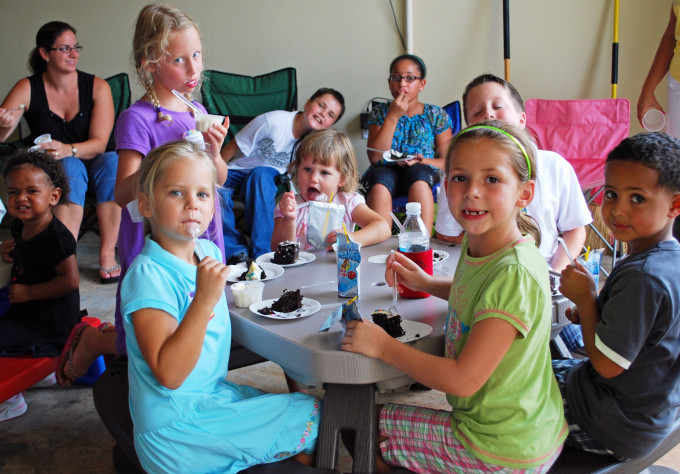 Everyone seemed to enjoy their back-to-school treats. Aren't they all adorable? They definitely aren't little anymore. It's crazy to look back at these pictures and see how much they've all grown. Oh, time...please stand still!
In 2010, Lauren had to get her tonsils out right before school started, so she missed the first few days of school. I made Allen's favorite chocolate cupcakes and promised to make it up to Lauren the following year.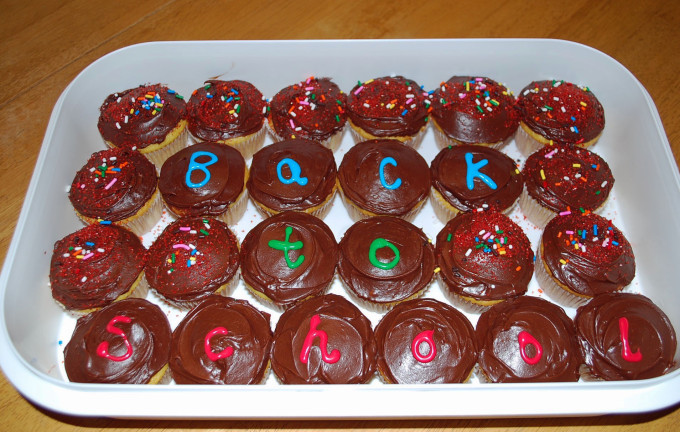 Allen must have had a really good first day or he was really ready for a cupcake!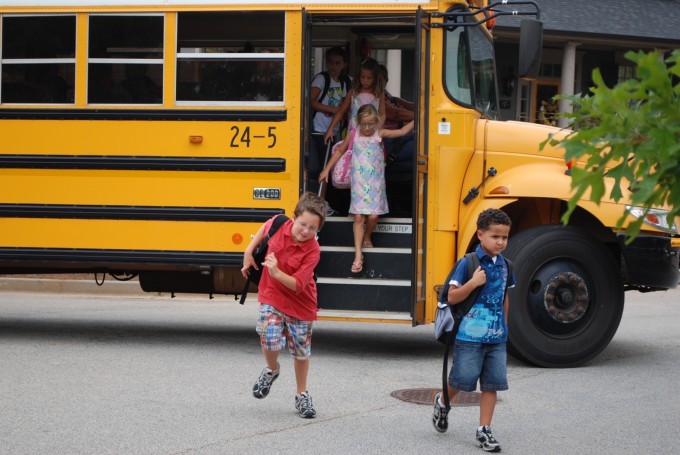 Lauren started her first-grade year with no tonsils and no front teeth, but super-excited to meet her new teacher and head back to school.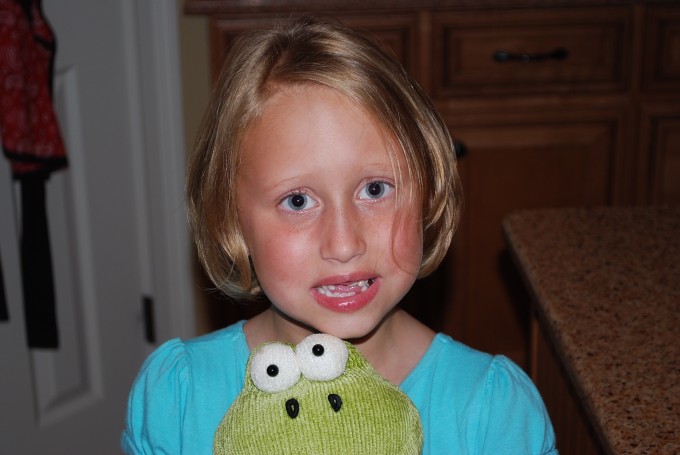 My baby had an awesome day, she couldn't wait to tell me all about it when she got home!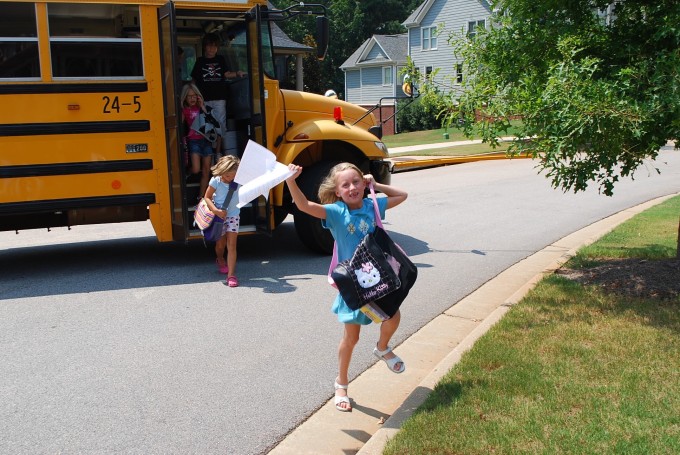 In 2011, Lauren really wanted to do a back-to-school fairy-themed party with her friends. Allen was just happy to eat a cupcake. Boys are so easy.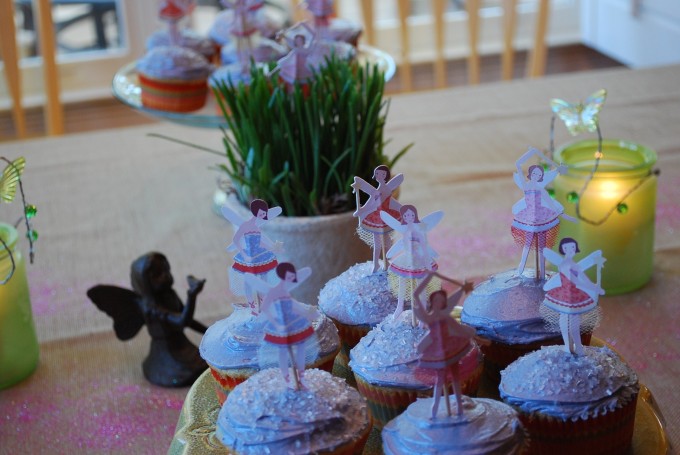 Headed to second and fifth grade...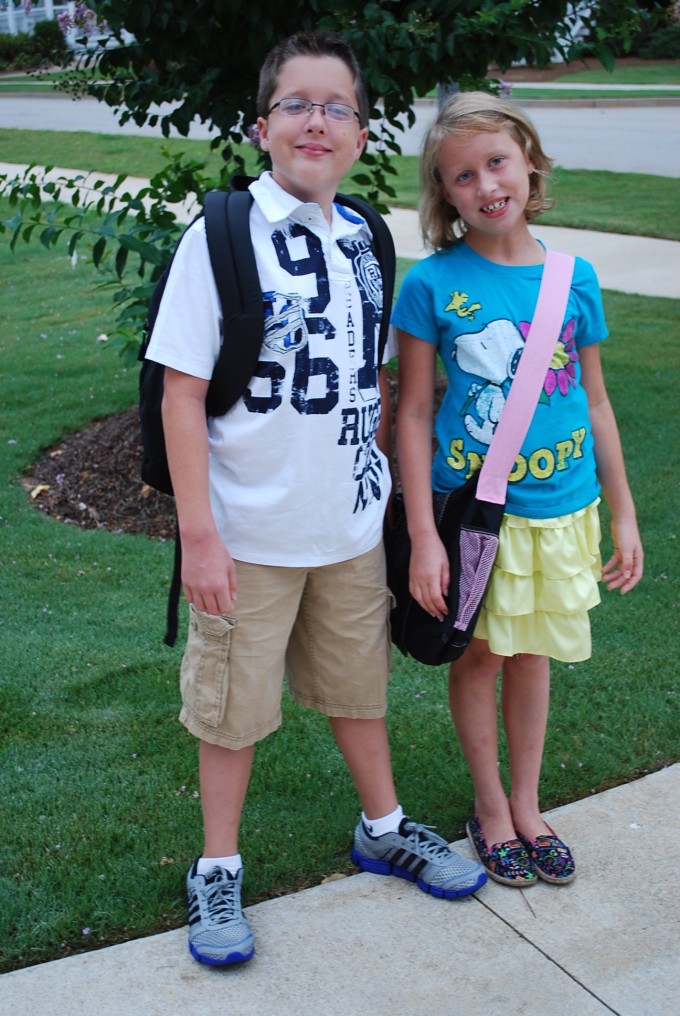 2012 was a big year for us because Allen was starting middle school (6th grade here in Georgia) and Lauren was heading into third grade. I made this devil's food "Smarties" cake with chocolate chip frosting to celebrate a milestone year. It's the same recipe as the cupcakes that I'm sharing today and one of my kid's favorites.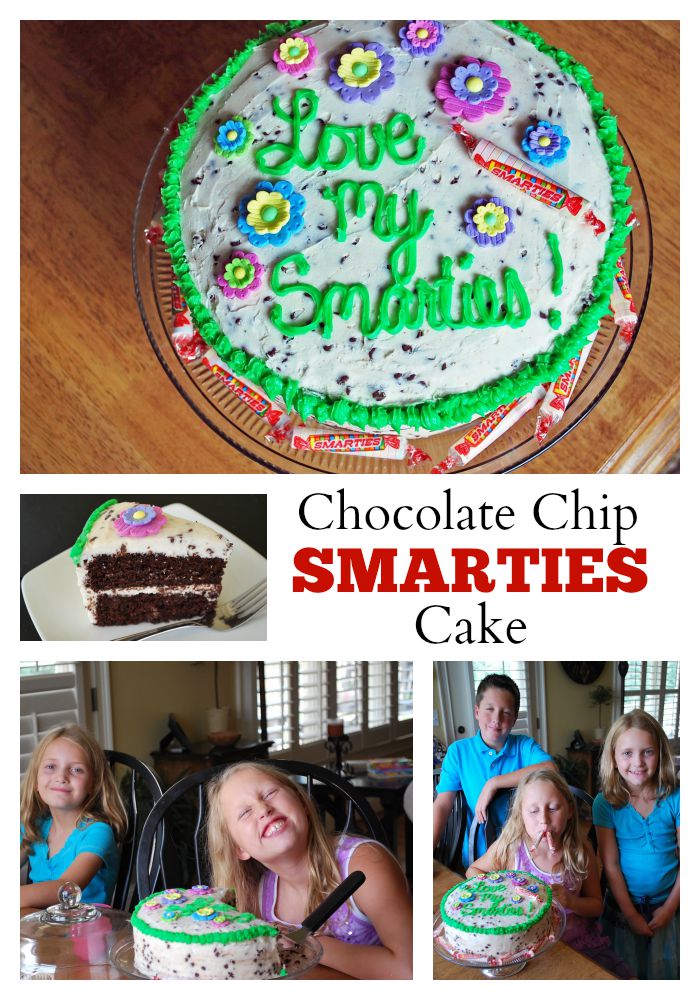 In 2013, we celebrated with red velvet cake pops. Remember the cake pop craze? They were all the rage that year and my Lauren was totally obsessed with them.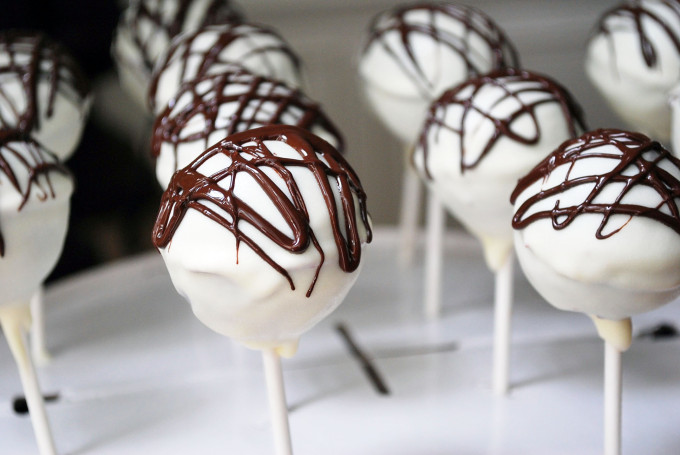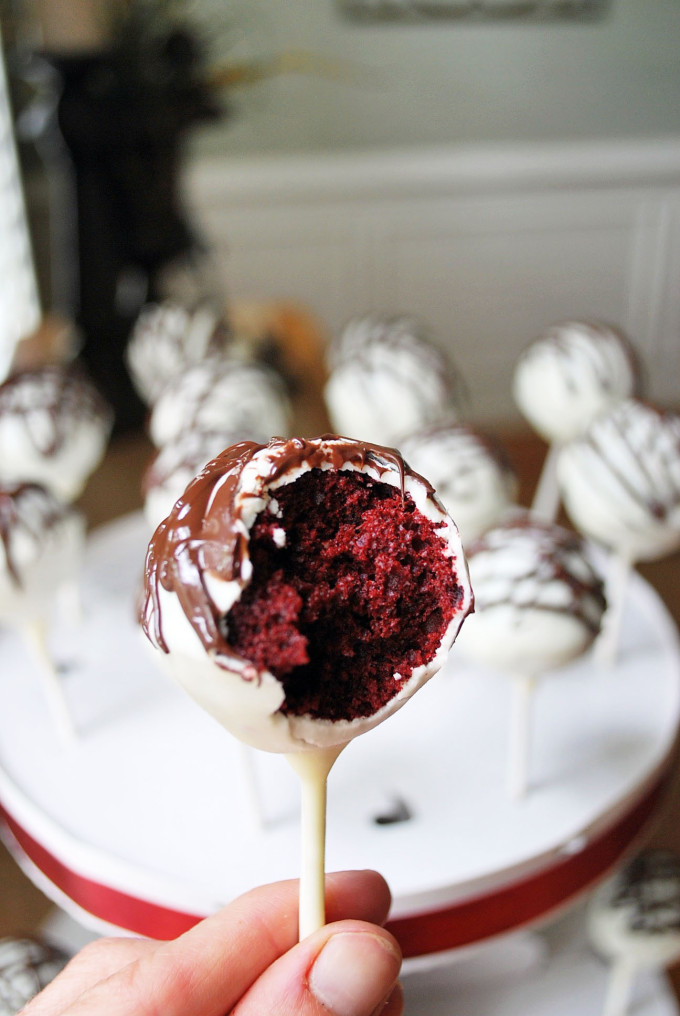 Headed off for their first day of fourth and seventh grade... I'm starting to need a tissue right about now. My "babies" are growing up.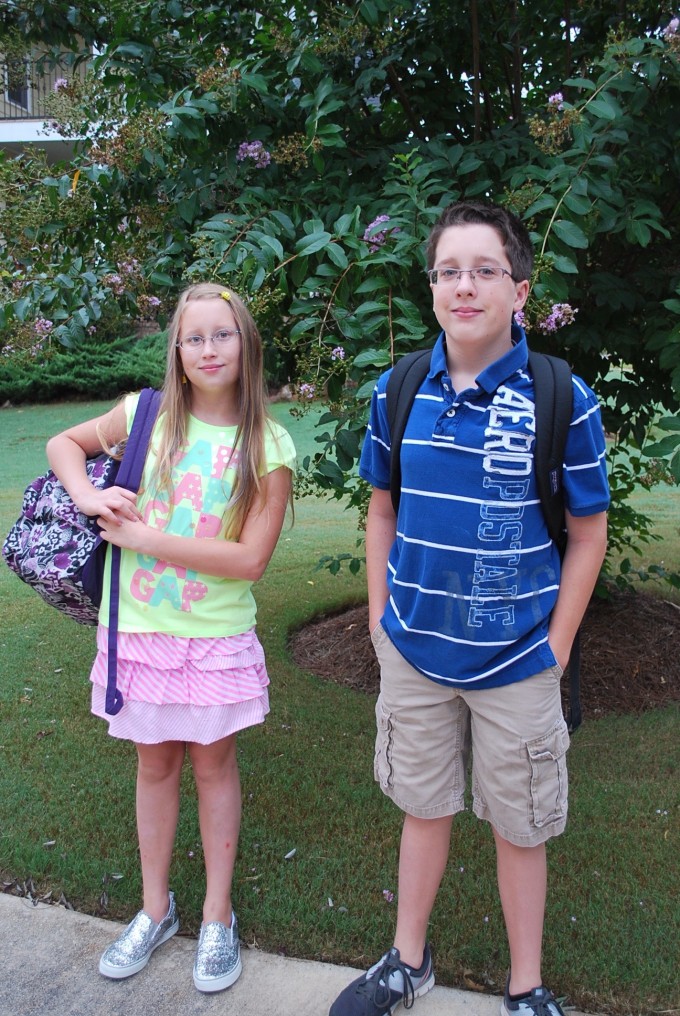 Last year, in 2014, I made Oreo Cupcakes that are also posted on my blog as a fun owl-themed Halloween cupcake recipe. The only difference is the frosting and I just added crushed Oreos to vanilla buttercream instead of the chocolate frosting for the owl cupcakes. Allen is off to his last year of middle school and Lauren enters her last year of elementary school. Sniff. sniff.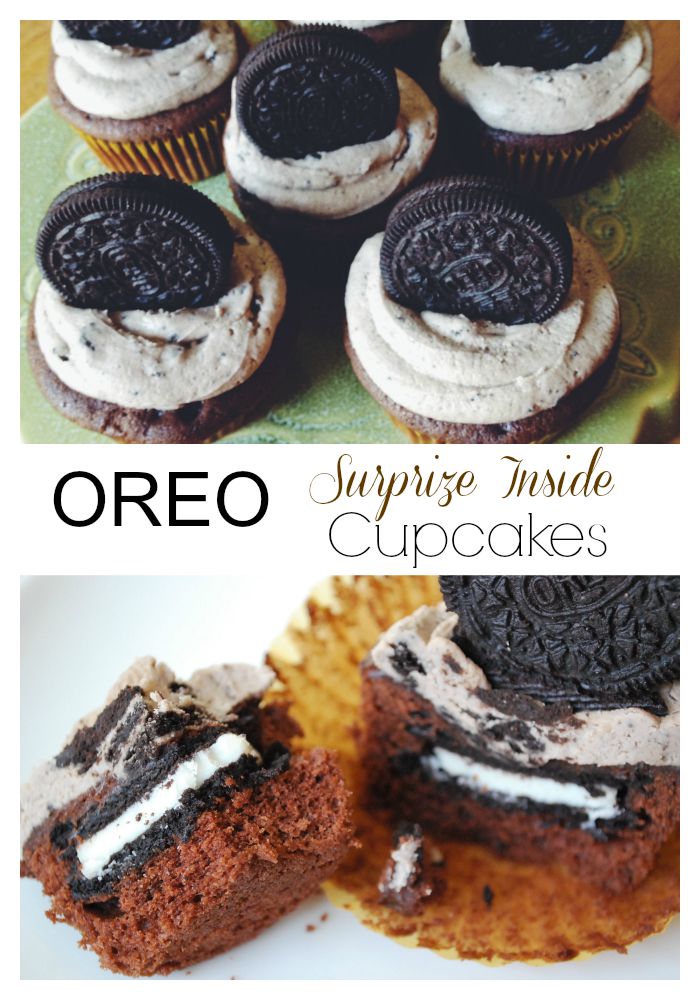 This year, both kids started new schools. Allen entered his freshman year of high school (OMG, college is only 4 years away) and little L started middle school. Since the kids are on different schedules, we decided to have a low-key afternoon and just hang out as a family. I made their requested devil's food cupcake with chocolate chip frosting. I promise that I'm finally getting to this recipe! Thank you for bearing with me as I take my trip down memory lane.
Moms, if you have little ones and the days seem to drag on forever, just wait. It's so cliche, I know, but time really goes by so fast. You'll look back like I am writing this post (and trying not to get weepy) and you'll realize just how quickly they've grown.
I've always tried to live in the moment and not take anything for granted. I've loved every minute that I've been blessed with my children. I am thankful for the past, I'm treasuring the present and look forward to what the future brings. Hold your babies tight mamas (dads too), because one day...you're going to have to let go.
"Enjoy the little things, for one day you may look back and realize that they were the big things"~Robert Brault
Without further adieu...
How To Make The Best Devil's Food Cupcakes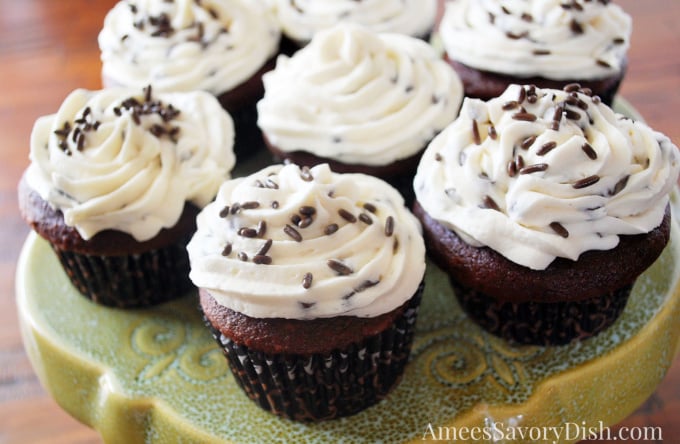 Cake Ingredients
All-purpose flour
Sugar
Cocoa powder
Baking powder
Baking soda
Salt
Eggs
Whole milk
Grapeseed oil
Boiling water
Chocolate Chip Frosting Ingredients
Butter
Powdered sugar
Vanilla
Whole milk
Heavy whipping cream
Mini semi-sweet chocolate chips
Recipe Note
Don't be alarmed when you make the cupcake batter for this recipe and it looks thin. It's supposed to be a thin consistency, but they rise beautifully when baked and you end up with the perfect cupcake texture.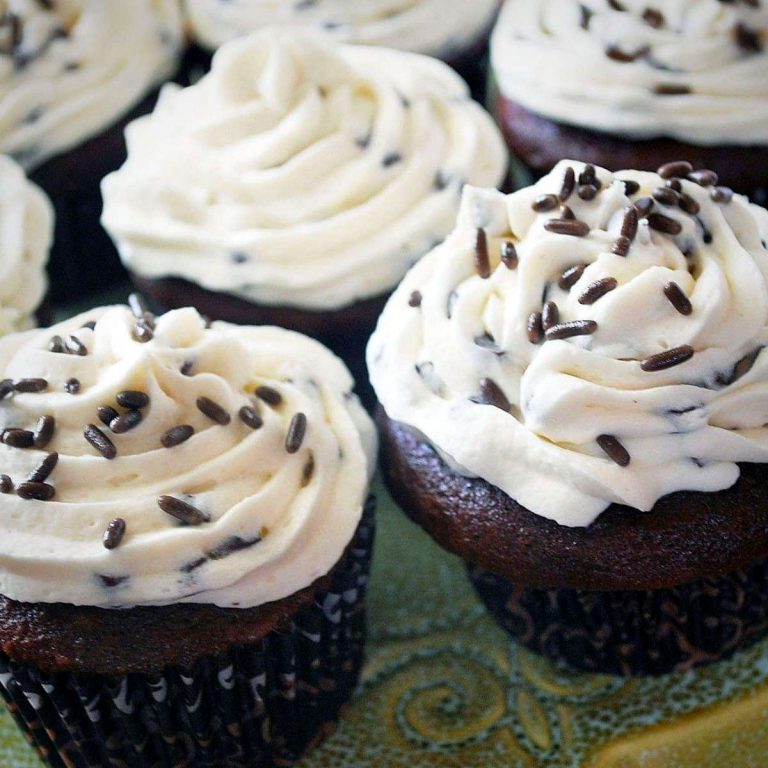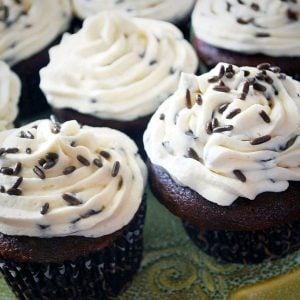 Devil's Food Cupcakes with Chocolate Chip Buttercream
*Cupcake recipe adapted from Hershey's Perfectly Chocolate Cake recipe. Makes about 28-30 cupcakes (depending on how big you want them)
Print
Pin
Rate
Ingredients
For the cupcakes:

1 ¾

cups

all purpose flour

2

cups

sugar

¾

cup

cocoa powder

2

teaspoon

baking powder

1 ½

teaspoon

baking soda

1

teaspoon

salt

2

whole large eggs

1

cup

whole milk

½

cup

grapeseed oil

2

teaspoon

vanilla extract

1

cup

boiling water

For the frosting:

1 ½

sticks butter

softened

5

cups

powdered sugar

sifted

2

teaspoon

vanilla extract

3

tablespoon

heavy whipping cream

3

tablespoon

whole milk

¾

cup

mini semi sweet chocolate chips
Instructions
For the cupcakes:

Preheat oven to 350 degrees F.

Line 28-30 muffin tins with cupcake liners and set aside

Sift together the flour, cocoa powder, baking powder, baking soda and salt in a medium size bowl

Add sugar and stir to mix

Pour flour mixture into a large mixing bowl and add eggs, oil, milk and vanilla

Beat on medium speed for 2 minutes, then stir in boiling hot water (consistency will be thin)

Fill cupcake liners ⅔ full with batter

Bake for 22-25 minutes and cool while you make your frosting

For the frosting:

Place butter into the bowl of a stand mixer and beat with whisk attachment until creamy

Add one cup of powdered sugar and blend until smooth

Add vanilla, milk and cream, then continue slowly adding sugar until all is incorporated and frosting is smooth and creamy

Stir in chocolate chips and frost on cooled cupcakes

*Store cupcake in a sealed container in the refrigerator until ready to serve
Nutrition
Calories:
285
kcal
|
Carbohydrates:
44
g
|
Protein:
2
g
|
Fat:
12
g
|
Saturated Fat:
5
g
|
Cholesterol:
26
mg
|
Sodium:
224
mg
|
Potassium:
92
mg
|
Fiber:
1
g
|
Sugar:
36
g
|
Vitamin A:
198
IU
|
Calcium:
40
mg
|
Iron:
1
mg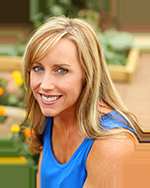 Latest posts by Amee Livingston
(see all)