A light, easy and heavenly dessert.  The secret to the chocolaty goodness in this pie is ground chocolate wafer cookies.  I use Barbara's Bakery Organic Chocolate Animal Crackers, but any chocolate wafer cookie (low in sugar) will work well for this recipe.  There is no added refined sugar and no added flour to this lightened-up pie recipe.  Feel free to substitute walnuts or your other favorite nuts here.  My kids prefer it without nuts, so it's fine to leave them out completely.  I happen to love the crunch of the hazelnuts in this perfect summertime dessert. 
Chocolate Hazelnut Cookie Pie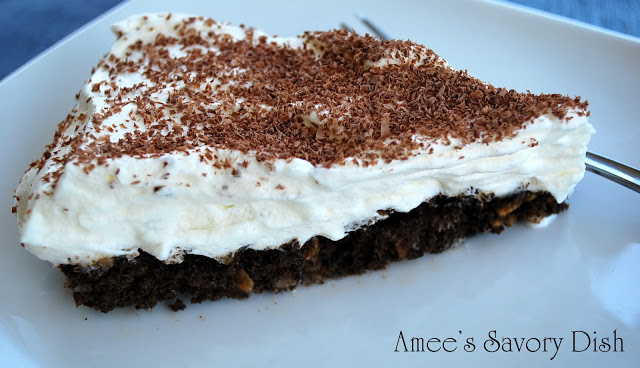 Ingredients:
3 egg whites
1/8 tsp sea salt
3/4 cup sucanat (this is basically dried cane juice, an unrefined form of sugar) 
or coconut sugar
3/4 cup finely ground chocolate wafer cookie crumbs
1/2 cup chopped hazelnuts
1/2 tsp real vanilla extract
1 (8oz) container of frozen non-dairy whipped topping (Truwhip for a healthier version, but Coolwhip is fine)
Dark chocolate bar for grating on top
Preheat oven to 325 degrees.  Spray a 9″ pie pan with cooking spray and set aside.  In a large mixing bowl, beat egg whites and sea salt at high speed until foamy.  Gradually add sucanat and beat until stiff peaks form.  The egg white mixture will be a nice caramel color.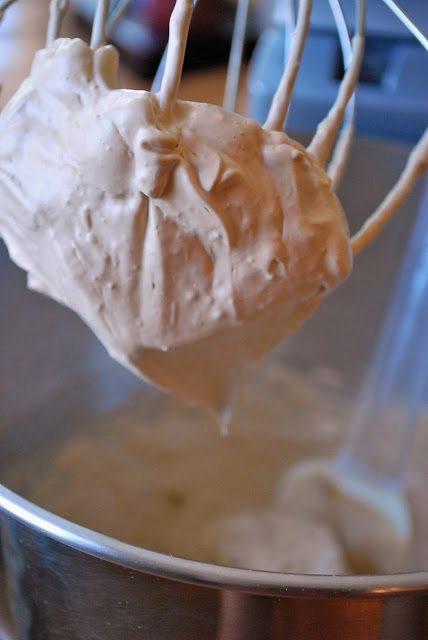 Fold in cookie crumbs, hazelnuts and vanilla.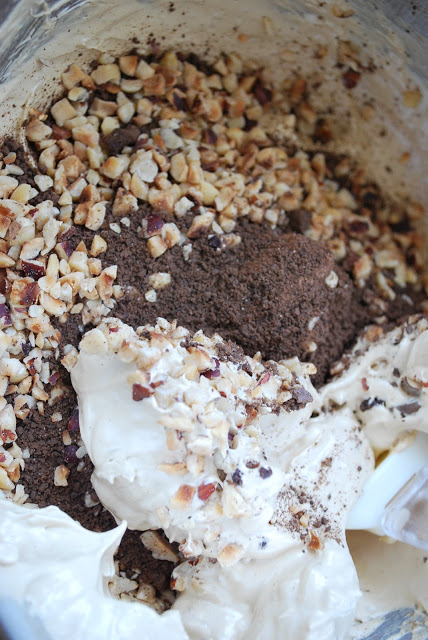 Pour into pie pan and bake for 30 minutes or until center is firm.  Cool Completely.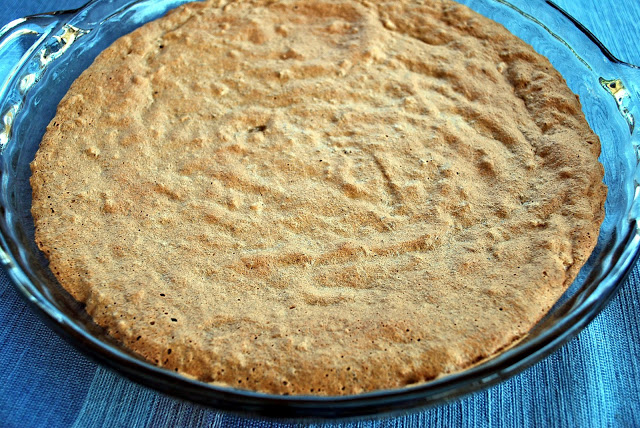 Spread whipped topping over pie and garnish with shaved dark chocolate.  Store leftovers (if there are any!) in the refrigerator.