Nutella frosting is a splurge-worthy indulgent buttercream frosting. This decadent frosting is perfect for topping cakes, cupcakes, or even cookies!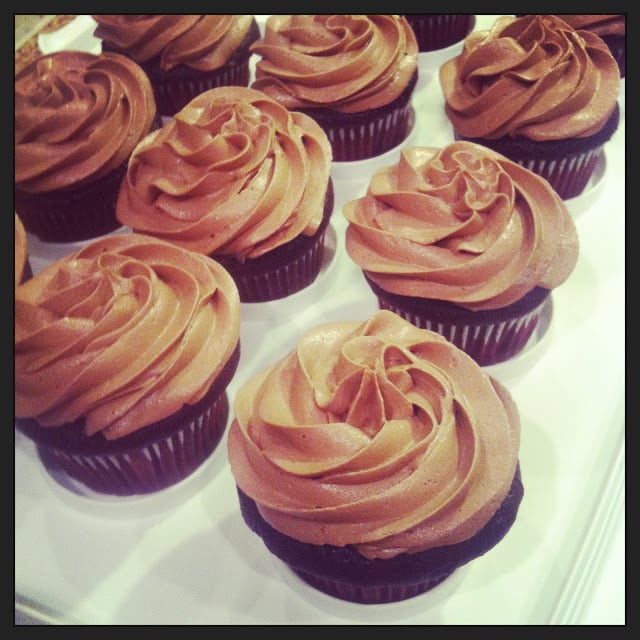 *Splurge alert!*  If Nutella makes you swoon, then you'll love this heavenly frosting!!  I love it on red velvet or Devil's food cupcakes.  If I am indulging, then it needs to be worth the cheat.  This recipe definitely qualifies.  
Homemade Nutella frosting is so much better than any store bought frosting, and it's so easy to make!

Nutella Frosting

Ingredients:
2 sticks unsalted butter, softened
1 cup Nutella
2 cups powdered sugar
1/4 -1/2 tsp sea salt (I like a very slight salty taste, so I use 1/2 tsp)
1 tbsp cocoa powder
2 tbsp whole milk (can also use heavy cream)
1 tsp good quality vanilla

Directions:
In the bowl of an electric mixer, cream butter and Nutella until well blended.  Add sea salt, cocoa, milk or cream and vanilla and blend until mixed.  Add the powdered sugar a little at a time until all is blended, smooth and creamy.  Pipe onto cupcakes and dive in!