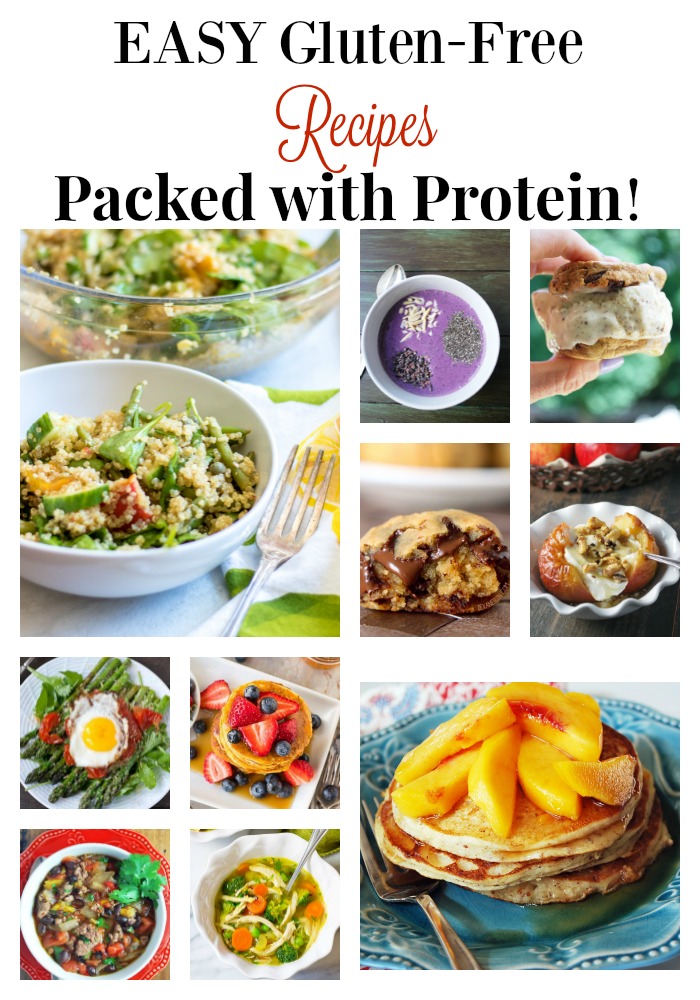 Easy gluten free recipes for main dishes (breakfast, lunch, and dinner), snacks, and even delicious gluten free desserts - the gluten free recipes in this recipe roundup are packed with protein!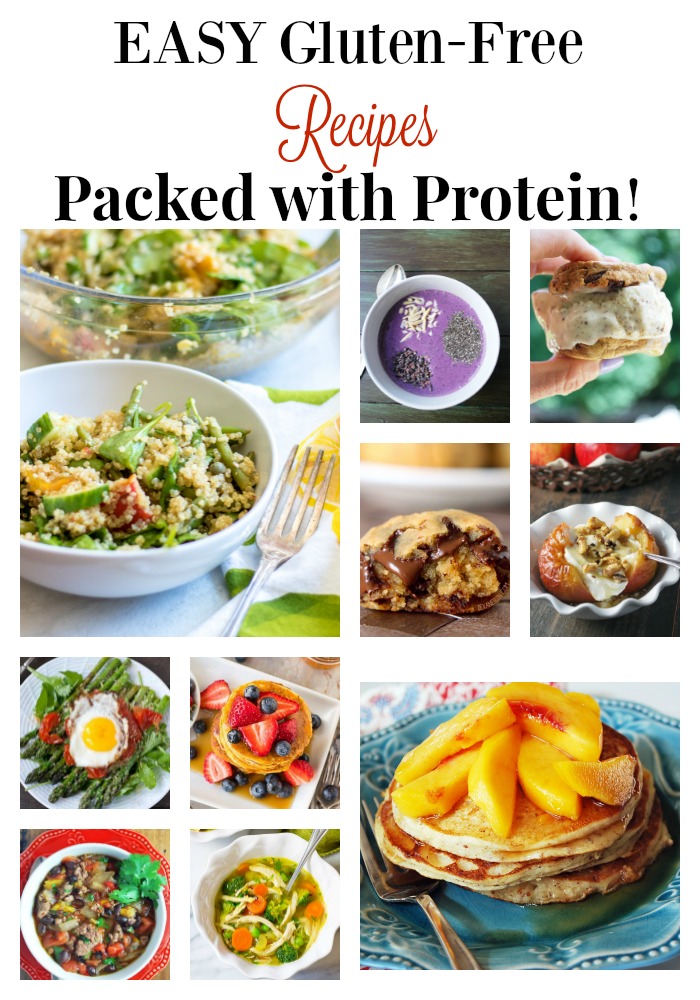 Whether you're on a gluten-free diet or making meals for someone who is, it's important to have good sources of protein in that gluten-free meal plan. The protein source doesn't have to be limited to meat and protein powder, though! I'm going to share some out-of-the-box ideas for bringing protein into your gluten-free diet.
Important Note About Protein Powder:
Not all whey protein powders are gluten-free, so check the ingredients before purchasing them. Some whey protein powders contain the ingredient glutamine, which is derived from wheat protein. People with celiac disease or non-celiac gluten sensitivity should not use whey protein powder that contains glutamine.
Easy Gluten-Free Recipes for Breakfast
I love to start my morning with a hearty protein-packed breakfast. These easy gluten-free recipes for breakfast will give you fuel to help your internal engine start-up and keep running strong!
Gluten Free Protein Pancakes with Fresh Peaches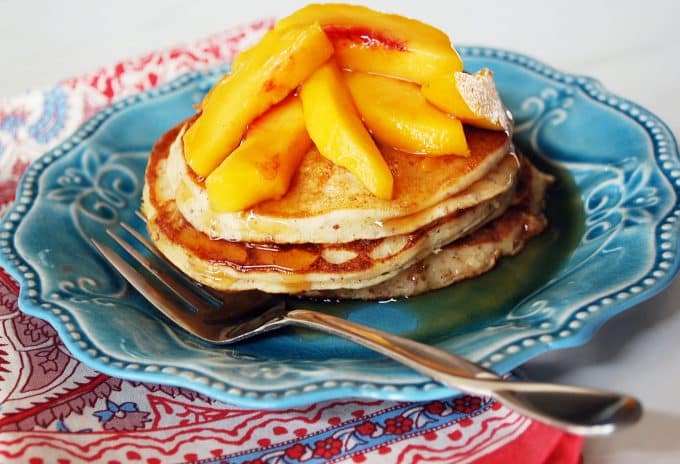 Coconut Flour Pancakes, from Well Plated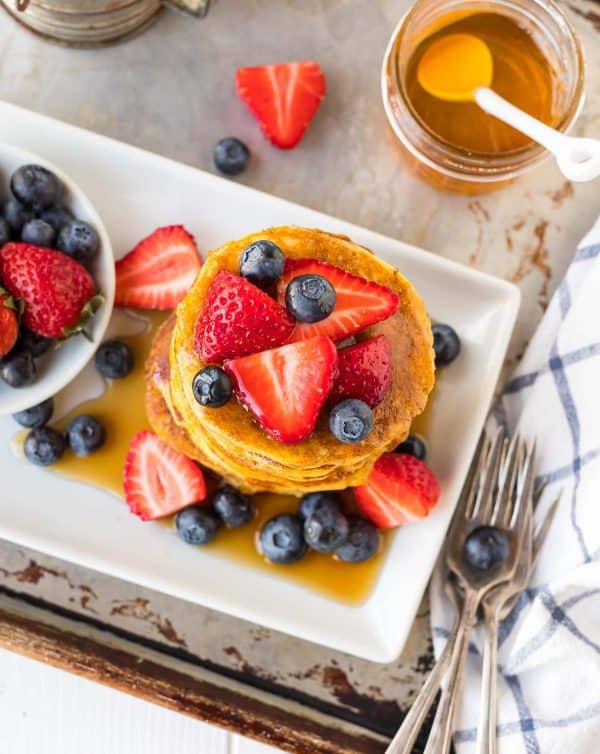 Nourishing Easy Gluten-Free Recipes for Lunch
There are many options beyond salads for a delicious gluten-free lunch!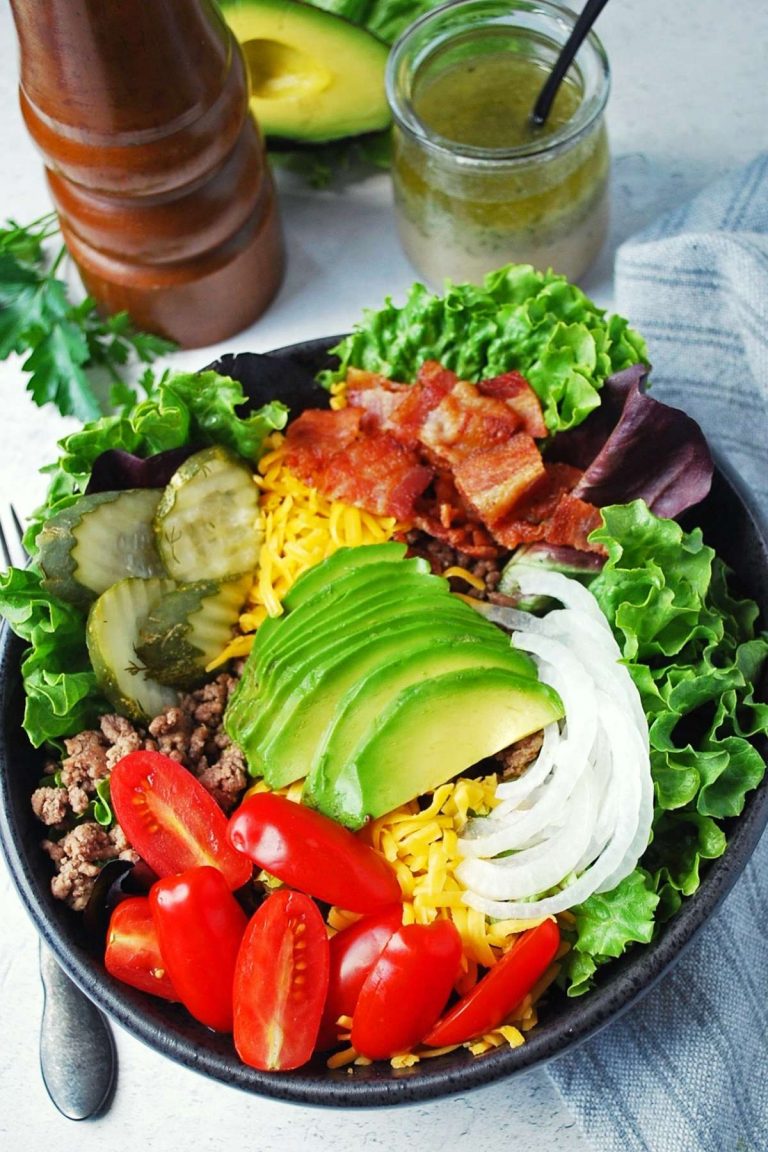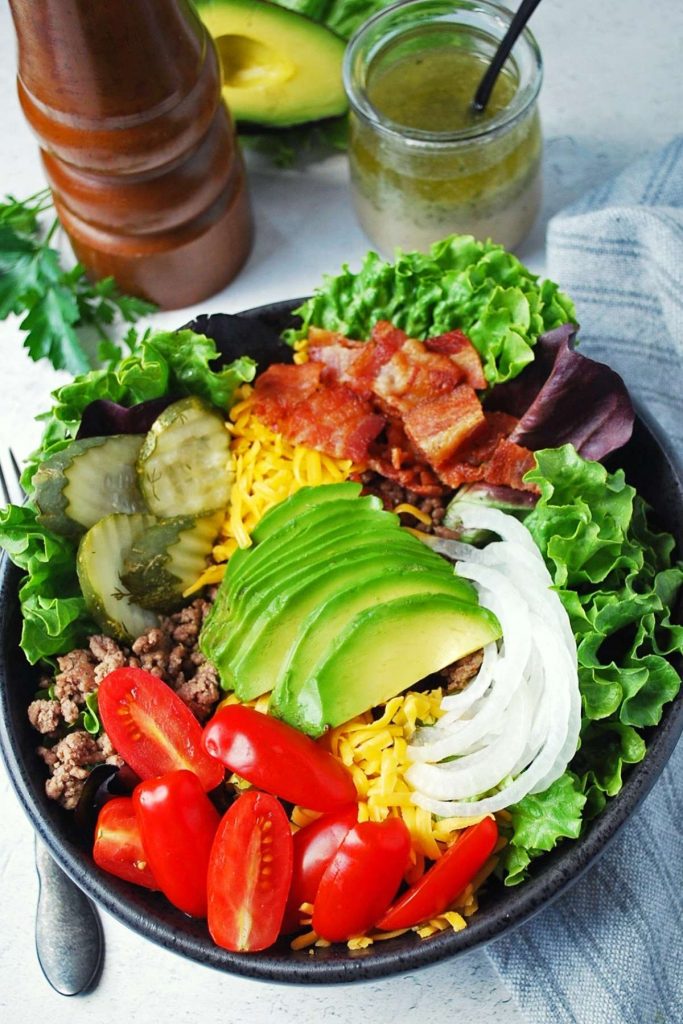 Chicken Detox Soup, from A Spicy Perspective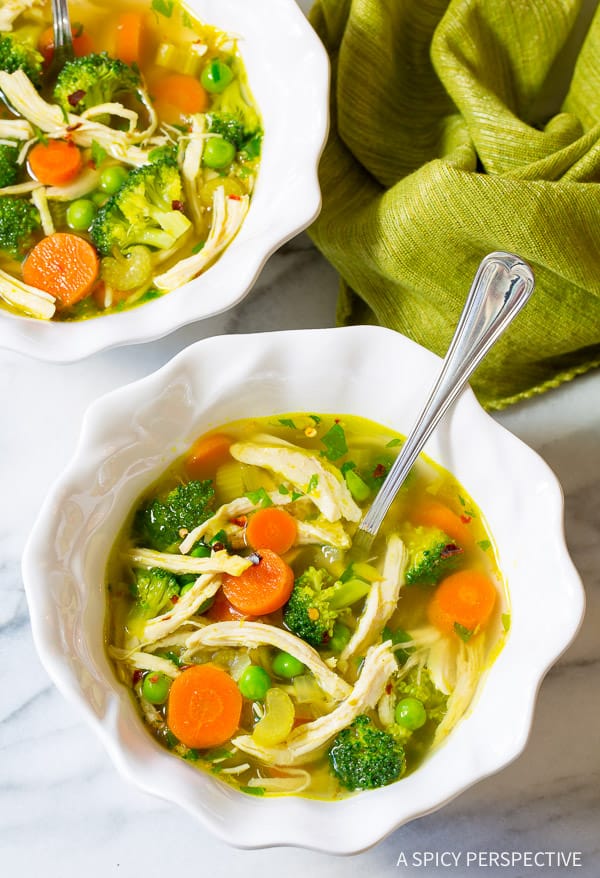 Easy Gluten-Free Dinners Packed with Protein
Nearly everyone knows that chicken and fish are healthy sources of protein for gluten-free meal plans. If you don't eat meat or you want to switch up your meals without giving up the protein source, turn to legumes or protein-packed quinoa. Many legumes, like chickpeas, black beans, and fava beans, are low in fat and high in protein.
Slow Cooker Lean Beef Black Bean Chili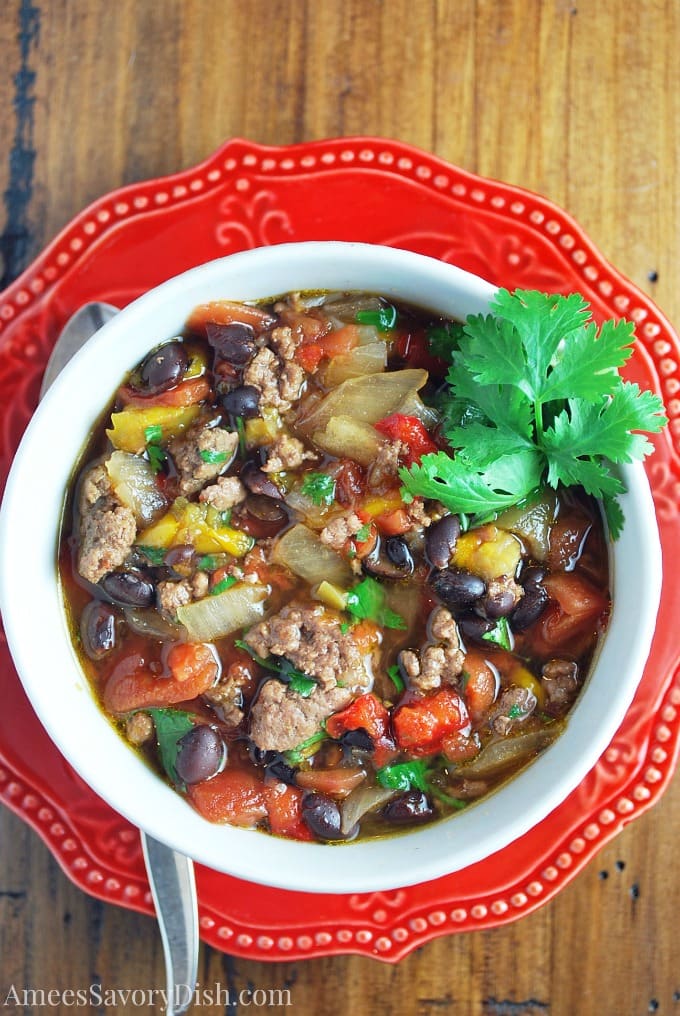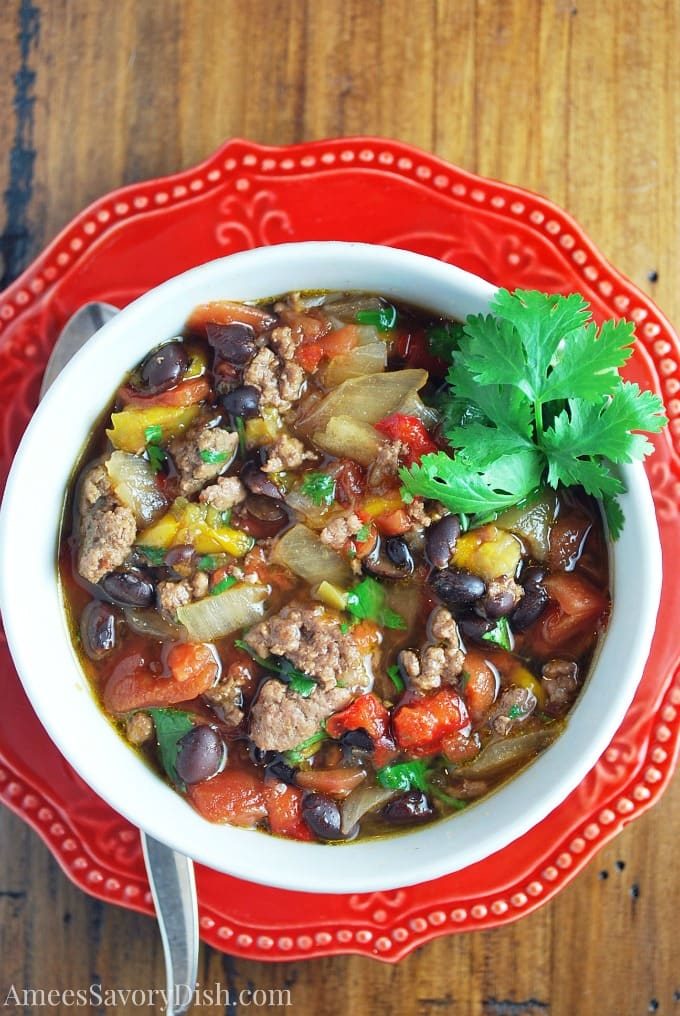 Healthy Slow Cooker Chicken Potato Soup, from A Spicy Perspective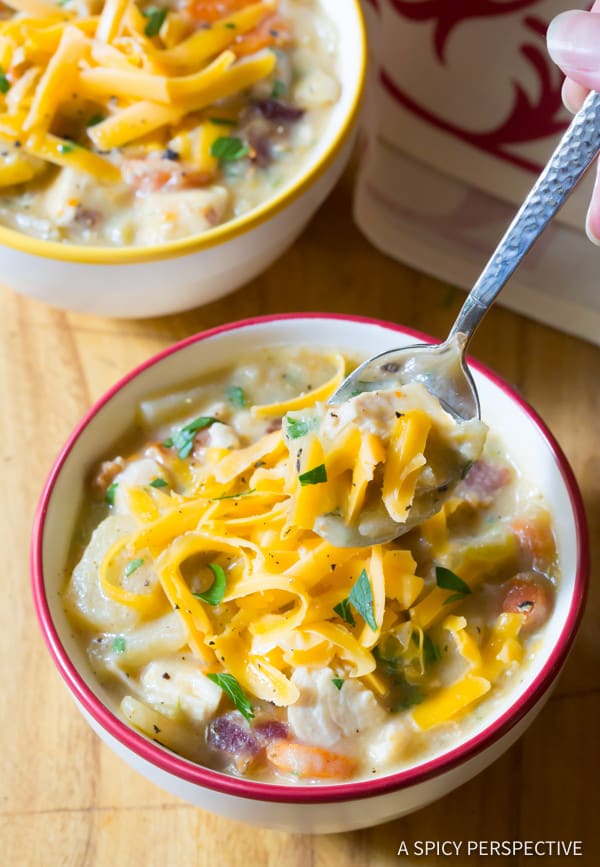 Easy Gluten-Free Desserts and Snacks
If you think it might be difficult to add protein to gluten-free desserts, think again! Step outside of the box and try gluten-free grains like millet, high protein yogurt, and of course, nuts to give your gluten-free snacks and desserts a protein punch.
Protein-Packed Stuffed Baked Apples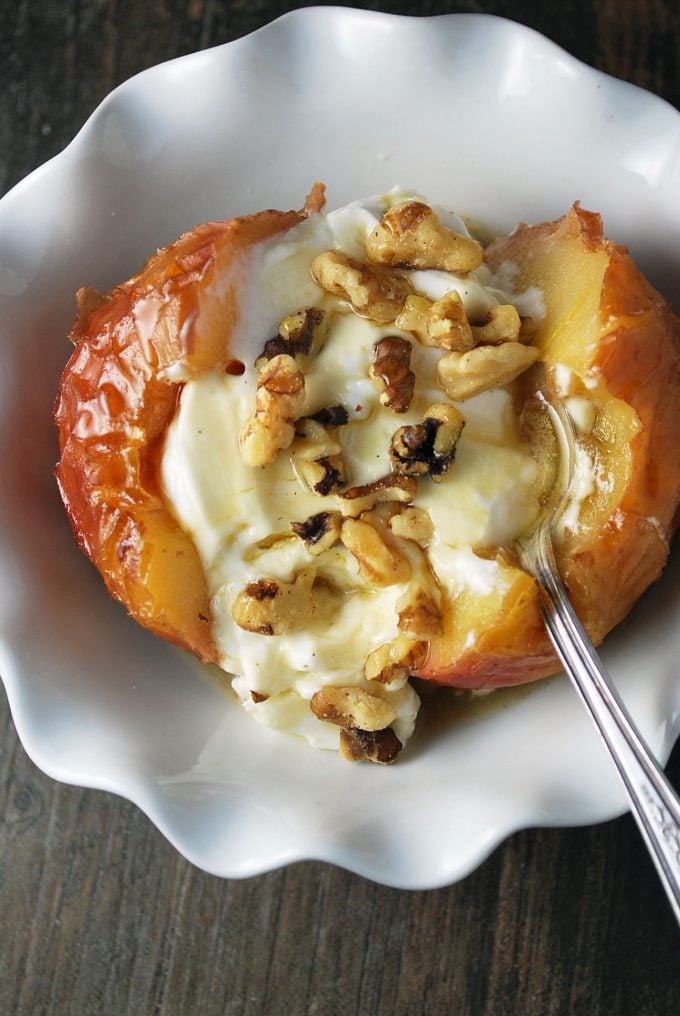 Puffed Millet Chocolate Almond Clusters, from Cooking LSL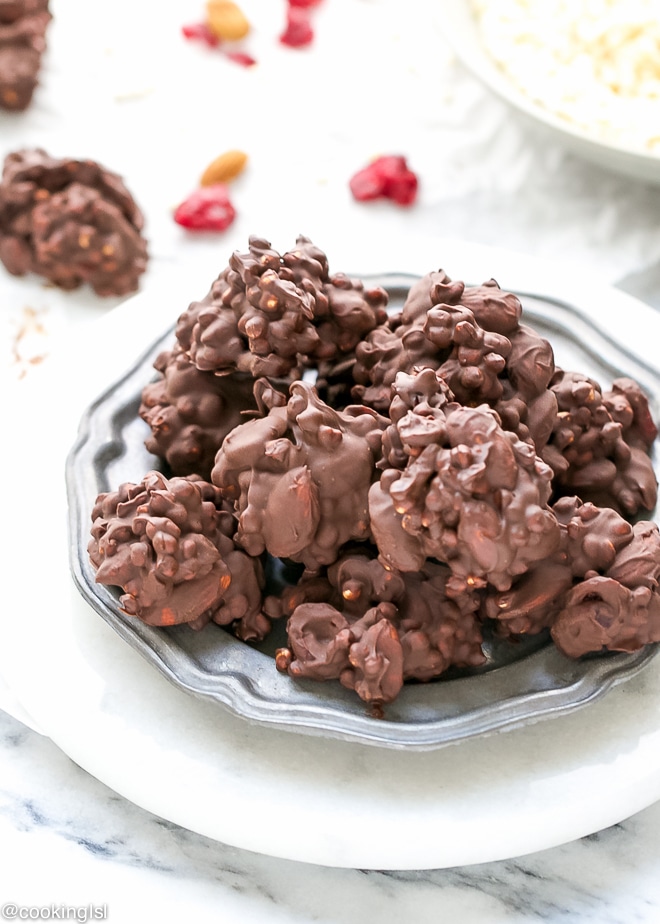 Stay posted on my latest cooking adventures through social media @ Instagram, Pinterest, and Facebook. Don't forget to tag me when you try one of my recipes!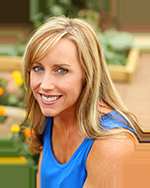 Latest posts by Amee Livingston
(see all)