This salsa is simple to make and easily prepared in the Vitamix or a food processor in 5 minutes or less.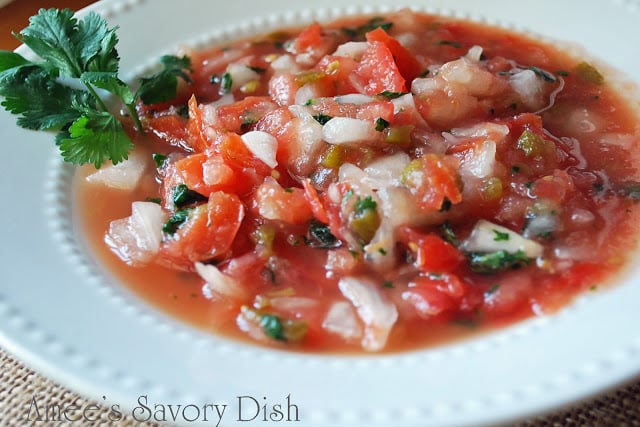 Homemade Salsa

Ingredients:
3 Roma Tomatoes, cut into quarters
1/2 onion, chopped into four pieces
1 jalapeno, seeded and chopped into quarters
1-2 tbsp freshly squeezed lime juice
1/4 cup fresh cilantro, stems removed
1 tsp sea salt

For the Vitamix:
Place all ingredients into the Vitamix and blend on Variable #1 or 2 using tamper to push ingredients into the blade. Blend until desired texture is reached (I like mine a little chunky).

For the food processor:
Place all ingredients into the bowl of a food processor and pulse until desired consistency is achieved. Serve and enjoy.