This Oven Fried Eggplant is a Cooking Light magazine recipe that I found on food.com.  It's wonderful!  My husband and I like to eat these eggplant plain, but you can top with your favorite marinara sauce and fresh grated Parmesan cheese.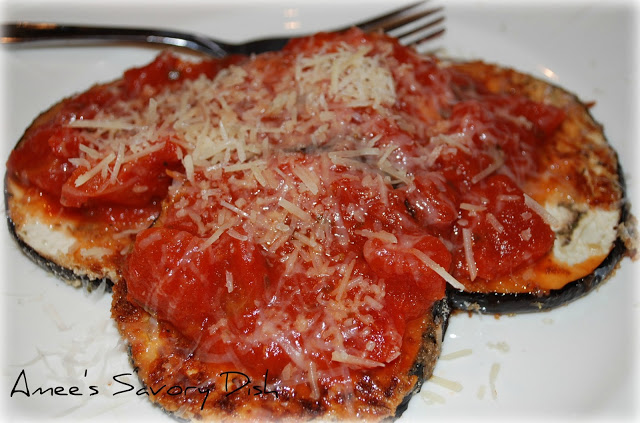 Ingredients:
1/2 cup fat-free mayonnaise
1 tbsp finely minced onion
1 lb unpeeled eggplant, sliced-about 12 (1/2 inch slices)
1/3 cup fine dry breadcrumbs
1/3 cup fresh grated parm
1/2 tsp dried Italian seasoning
salt and pepper to taste


Combine mayo and onion and spread evenly over eggplant slices on both sides.  Combine breadcrumbs, parm, Italian seasoning and salt and pepper.  Dredge eggplant in breading mixture.  Place eggplant on a baking sheet sprayed with cooking spray (do not use an air bake cookie sheet here, make sure it's a regular baking sheet for proper browning.)  Bake at 425 degrees for 12 minutes.  Turn eggplant over and bake 12 more minutes or until golden.
Going into the oven: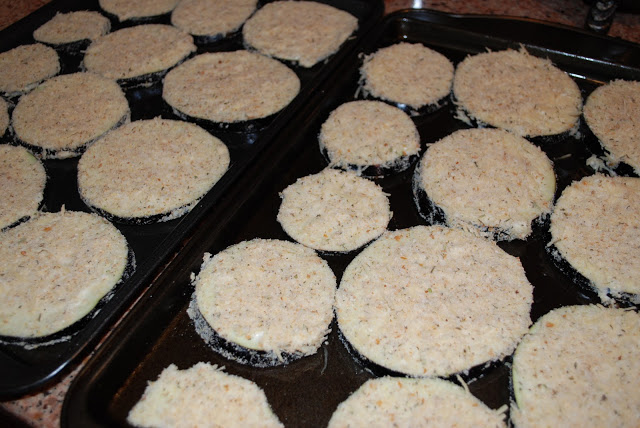 Ready to eat.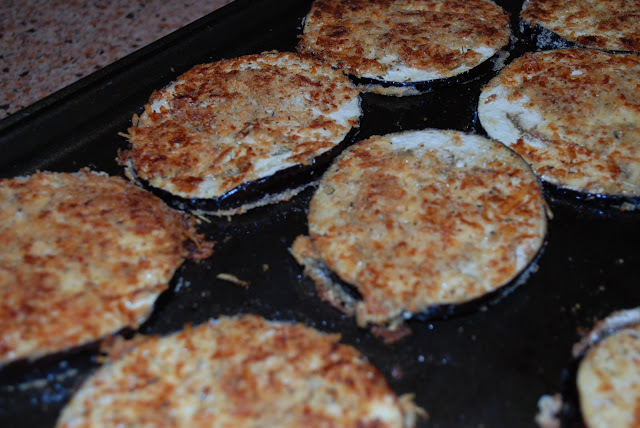 You can also layer these in a 9×13 pan and top with marinara sauce, mozzarella cheese and fresh grated parm and bake until cheese is lightly golden.