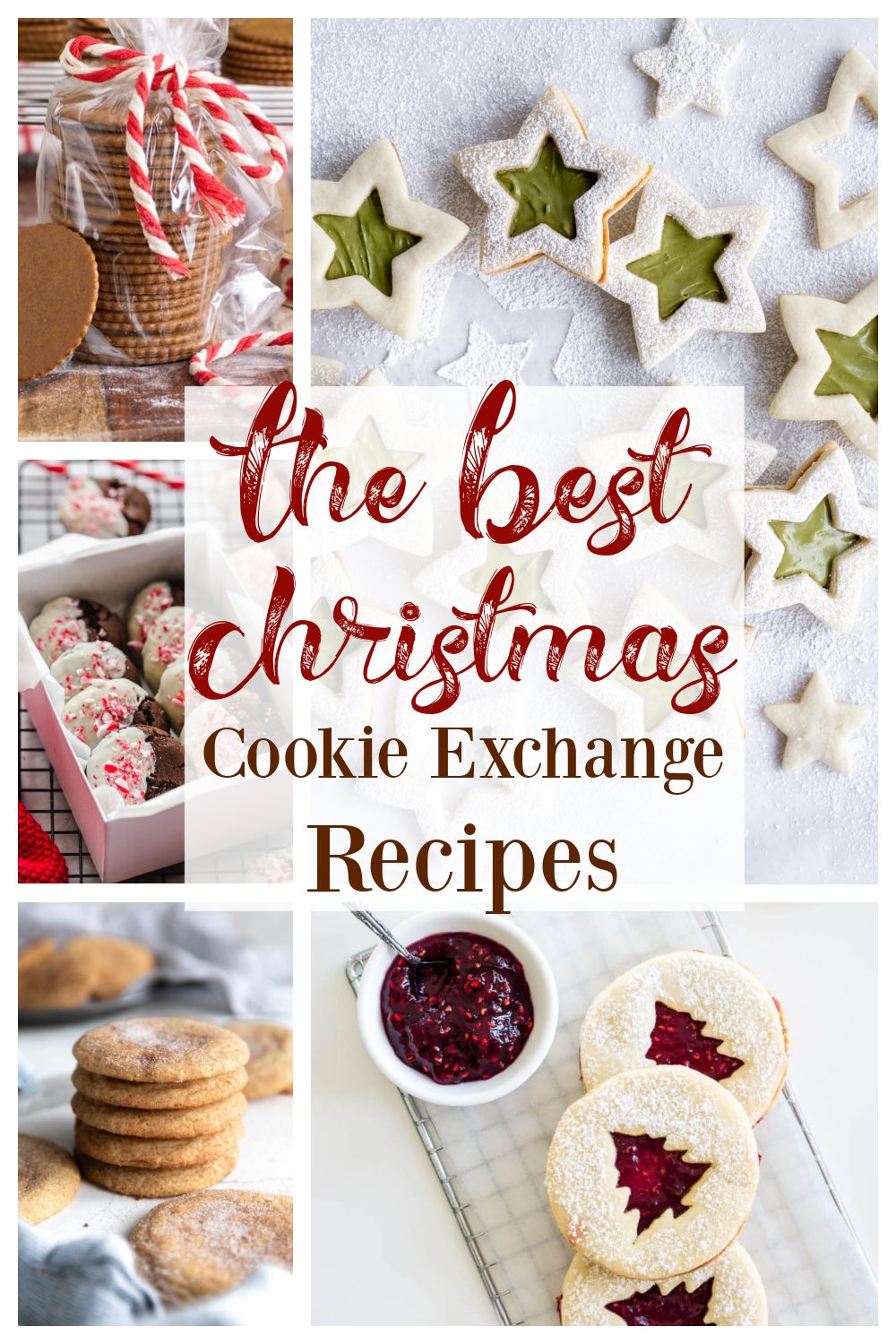 If you're looking for holiday baking inspiration, I've got you covered with this mouthwatering round-up of the best Christmas cookie exchange recipes and tasty ideas for throwing an epic holiday party!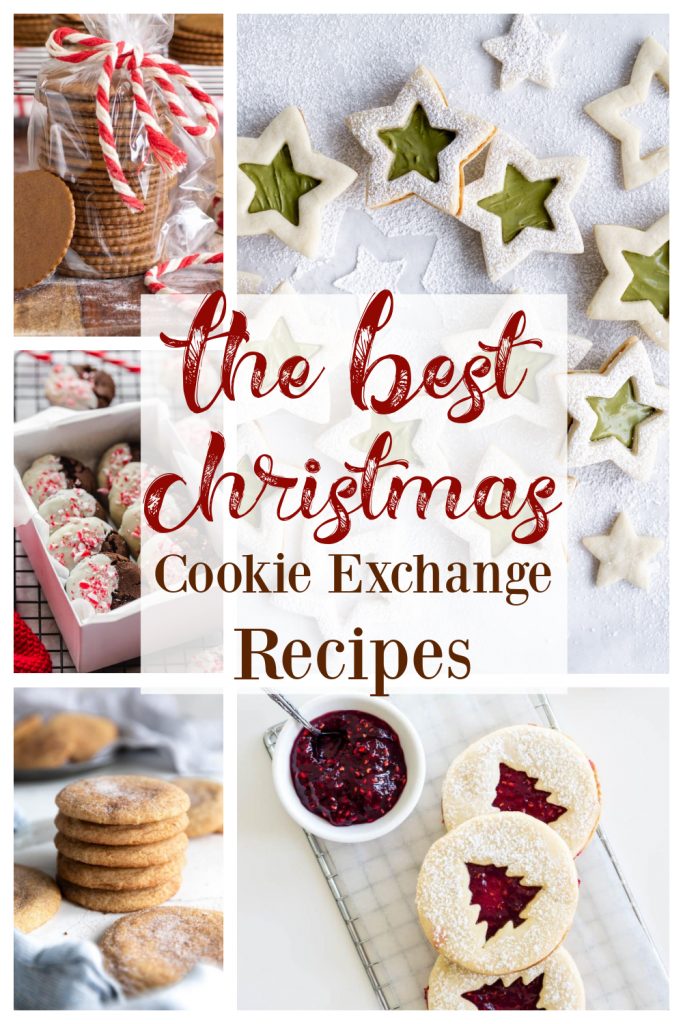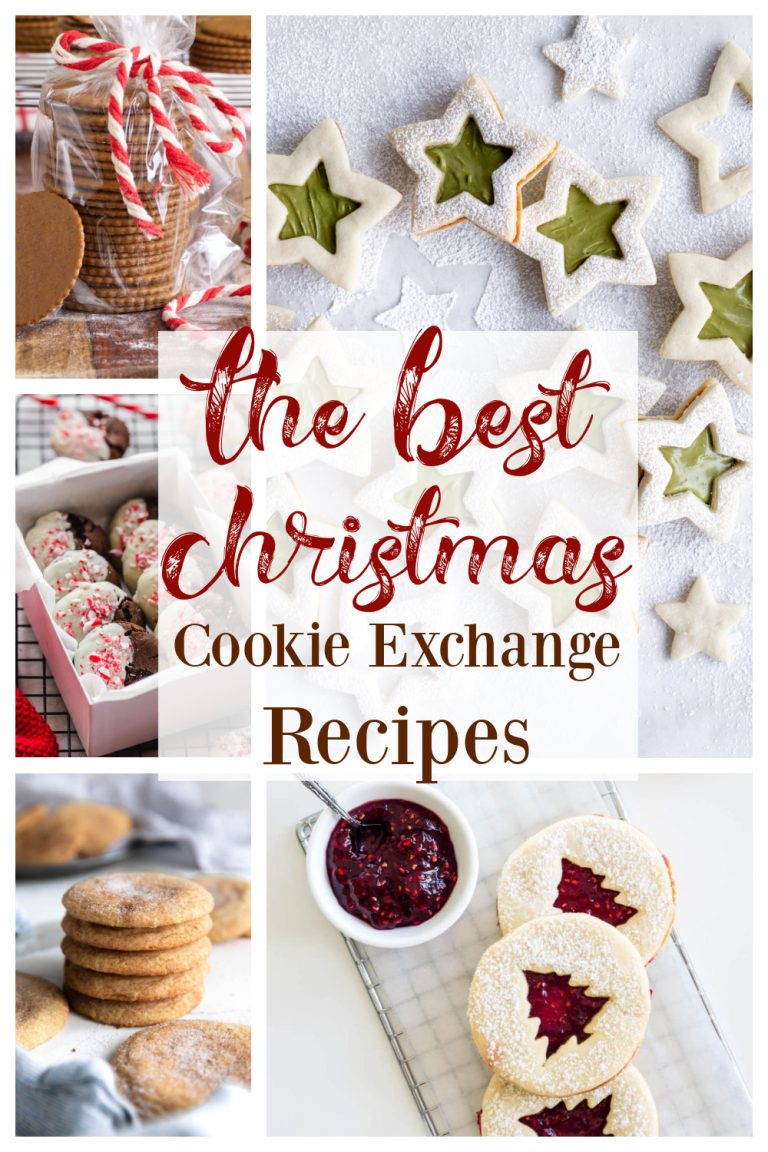 I've always loved attending and/or hosting a Christmas cookie exchange each year. I wanted to share an abundance of delicious recipes with you to inspire your next holiday party or give you some new dessert ideas for your holiday menu. I've either had a neighbor that hosted a cookie exchange or hosted one myself, but I've been doing one every year since my kids were babies. My Nana started the family tradition of holiday cookie baking, and I continue to carry on this tradition in her honor. She would bake hundreds of assorted Christmas cookies to package up and send out to the family during the holidays. It was such a special treat to get that tin of cookies in the mail. I, honestly, don't eat a lot of sweets, but I still LOVE to bake during the holidays. It just feels like an appropriate rite of passage to carry on her special baking tradition. Even though I'm mostly focused on healthy recipes, this is one time of year that I always make an exception.
Cookie Exchange Menu Ideas
Of course, it's not a party without lots of delicious food! Here are some of my favorite recipes for holiday entertaining:
Spinach and Artichoke Pinwheels, Apricot Baked Brie, Hot Artichoke Dip, Bacon Wrapped Stuffed Dates, Southern Style Jalapeño Pimento Cheese, Artisan Meat & Cheese Trays, Shrimp Cocktail, Fresh Fruit Trays, Smoked Salmon Shooters, Christmas Sangria, Non-Alcoholic Cranberry Holiday Punch, and this elegant Raspberry Ginger Fizz cocktail made with Prosecco.
If you make any of these cookie recipes, don't forget to tag us on Instagram!