These Candy Cane Thumbprint Cookies are guaranteed to be a holiday hit!
Each year at my annual Christmas cookie exchange, I try out a new recipe to share with friends.  This year I picked these Candy Cane Thumbprint cookies from one of my Gooseberry Patch Christmas recipe cookbooks.  
These delicate cookies have a great mix of textures.  The mildly sweet butter cookie is a wonderful contrast to the sweet peppermint buttercream topping.  This cookie is definitely a keeper! 
*Recipe from 101 Christmas Recipes by Gooseberry Patch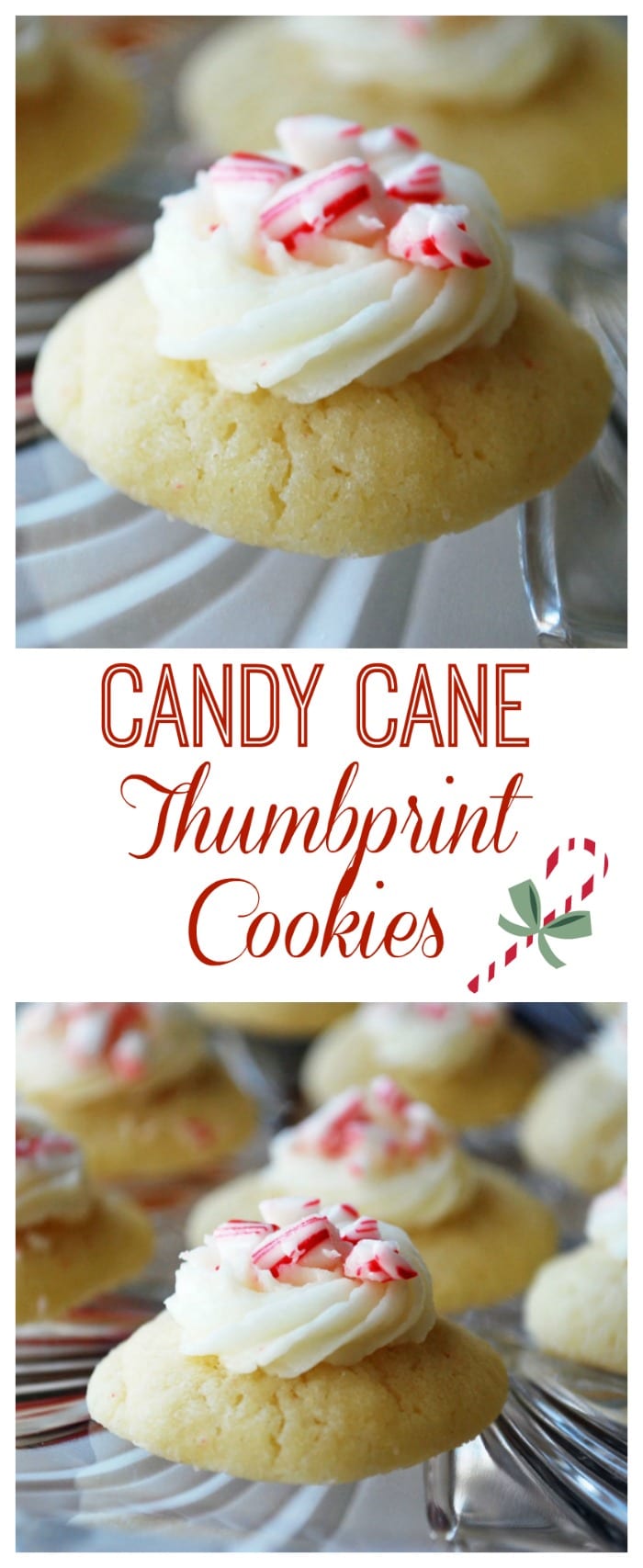 Candy Cane Thumbprint Cookies
Ingredients
For the cookie
2/3

cup

butter

softened

1/2

cup

sugar

1/4

tsp

salt

1

egg

beaten

1

tsp

vanilla extract

1 1/2

cup

all-purpose flour

Garnish: finely crushed candy canes

 
For the filling
1/4

cup

butter

softened

1/4

tsp

peppermint extract

1 1/2

cups

powdered sugar

2-3

tsp

milk

I used half & half

 
Instructions
With an electric mixer on low speed, blend softened butter, sugar and salt. Mix in egg and vanilla. Beat in as much flour as possible; stir in remaining flour. Cover and chill for one hour. Shape dough into one-inch balls; place 2 inches apart on ungreased baking sheets. Bake at 375 degrees for 8-10 minutes, until lightly golden around edges (very lightly golden…these should be soft when cooled.) Remove from oven; make a thumbprint in each cookie with thumb. Cool. Pipe filling into centers with a star tip. Sprinkle with crushed candy canes.
For the Filling:
Blend butter and extract. Gradually add powdered sugar and half & half to a piping consistency. Sprinkle crushed candy canes on the frosting immediately so that they stick before icing starts to firm just a bit.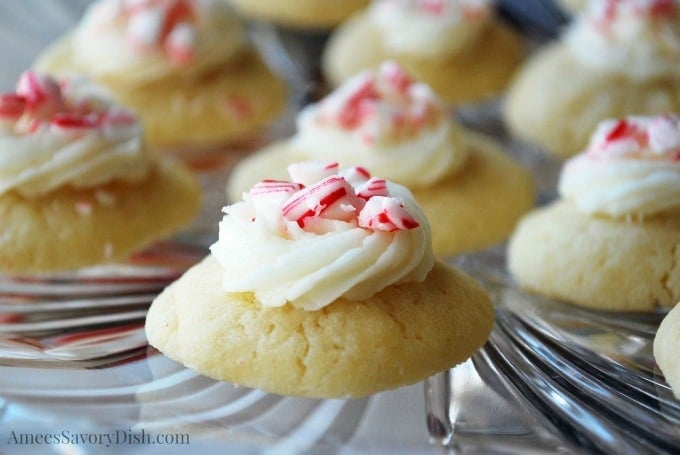 A few pictures from my cookie exchange this year….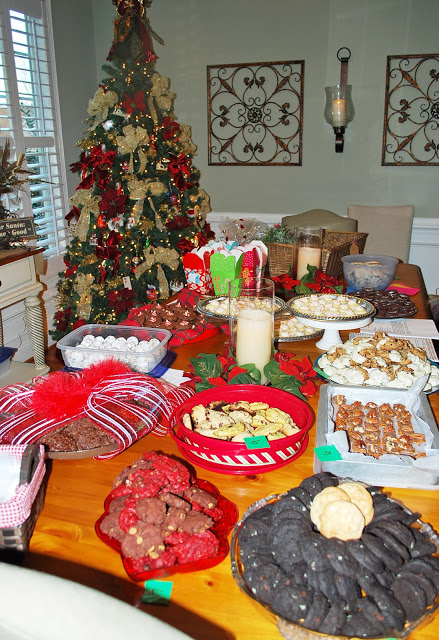 That's a whole lot of deliciousness!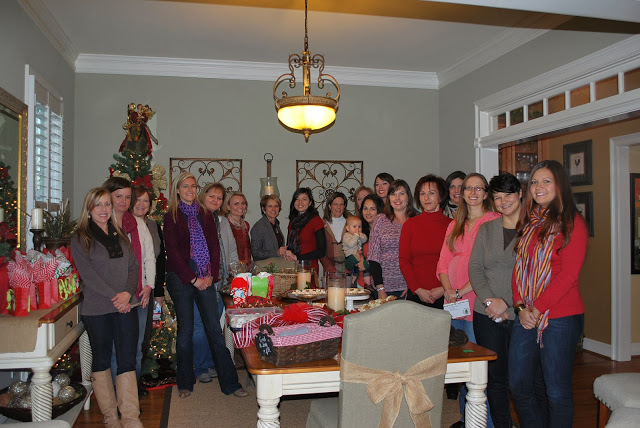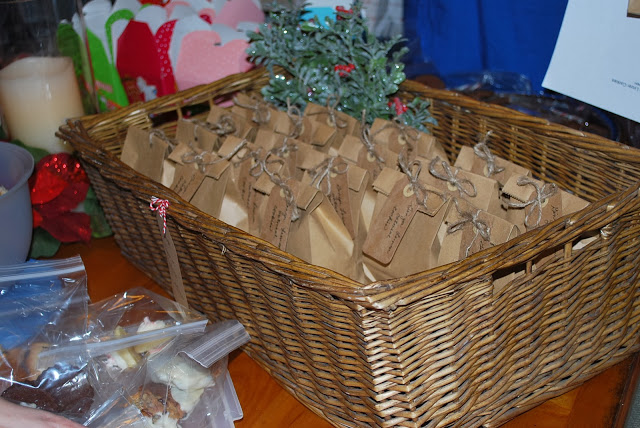 Beautiful and creative displays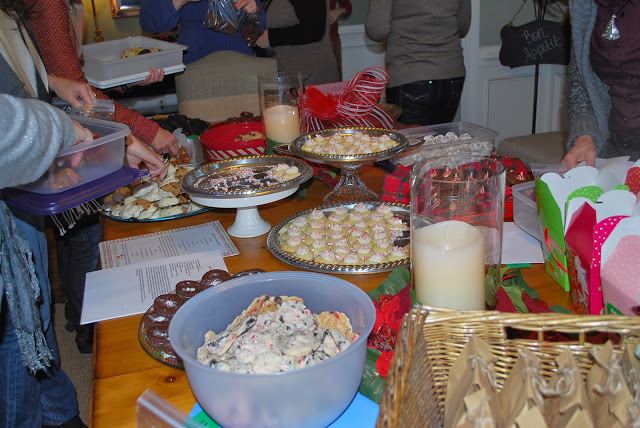 and new recipes and treats to share with family and friends!  
If you don't currently take part in a cookie exchange, then why not start one of your own?!  It's a whole lot of fun!  Don't worry, if you don't want to go into a sugar coma, there are places that you can donate trays of cookies that would be very grateful this time of year: nursing homes, homeless shelters, churches, etc.  
Merry Christmas from my family to yours! xo~