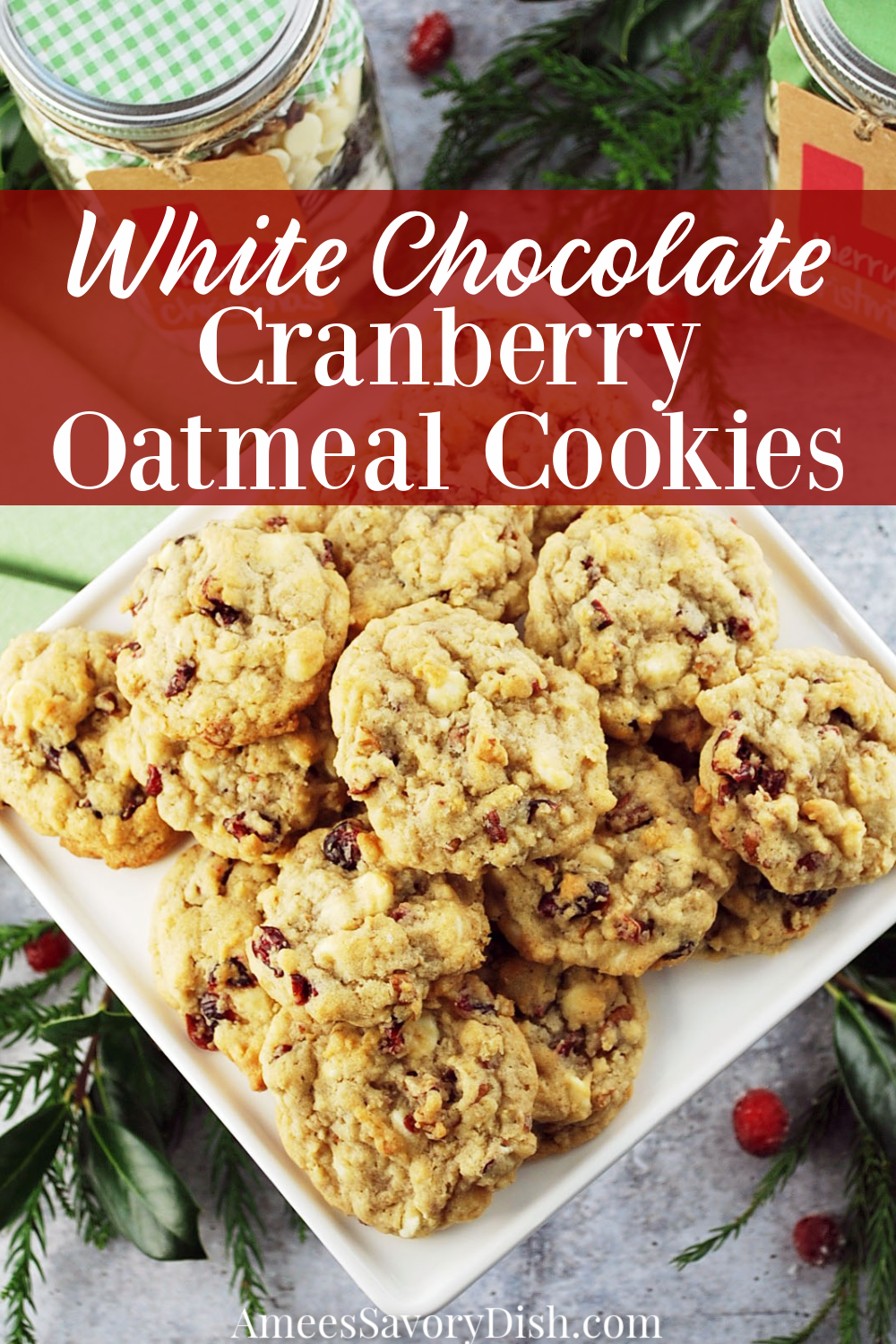 I hosted my second annual cookie exchange in our neighborhood last weekend. It was so much fun! We have drinks and hors d'oeuvres, an ornament gift exchange, and then exchange our cookies at the end. I look forward to this event, not only because I adore Christmas time, but I am building a pretty awesome collection of great recipes and holiday entertaining ideas.
How To Make White Chocolate Cranberry Oatmeal Cookies
Makes 24 cookies
1 cup unbleached white wheat flour, divided in half
½ cup rolled oats
½ teaspoon baking soda
½ teaspoon salt
⅓ cup packed brown sugar
⅓ cup sugar
½ cup dried cranberries
½ cup white chocolate chips
½ cup chopped pecans
Cranberry Hootycreeks
Preheat oven to 350 degrees.
In a medium bowl, beat together ½ cup softened butter, 1 egg (room temperature), and 1 teaspoon of vanilla until fluffy.
And, of course, everyone needs a goodie bag to take home. 😉
How To Quickly Soften Butter For Baking
For those days when you forget to pull out the butter to soften before baking, and we've all been there, there's a quick and easy microwave method to achieve the perfect texture. Place the butter in a microwave-safe dish and heat on 30% power for 15 seconds.