March 1st was the beginning of the Whole 30 Challenge at our gym.  It's a whole food Paleo nutrition challenge to detox your body from foods that can have a negative impact on your health.  The goal of the challenge is to change the way you think about food, increase energy levels, improve athletic performance, improve overall health and build lean body mass.  You cannot out-train a bad diet!  Good nutrition and exercise go hand-in-hand for a healthy body.  If you would like more detailed information about this challenge, you can find it at Whole 9 Life.  My friend and fellow coach at Crossfit Essentials, Kevin, drinks this green drink with his breakfast.  I love all the nutrients packed into this morning drink! It provides the vitamins, minerals, carbs and fiber needed to kick start your day.  Kale is a great source of calcium when you are not eating dairy.   Also, it's important to make sure that you get plenty of green and nutrient dense vegetables into your daily diet when eliminating grains and beans.  There is nothing in grains that you cannot get from fruits and vegetables, but you must eat them to prevent deficiencies in your diet.  This drink packs it all in!  Enjoy.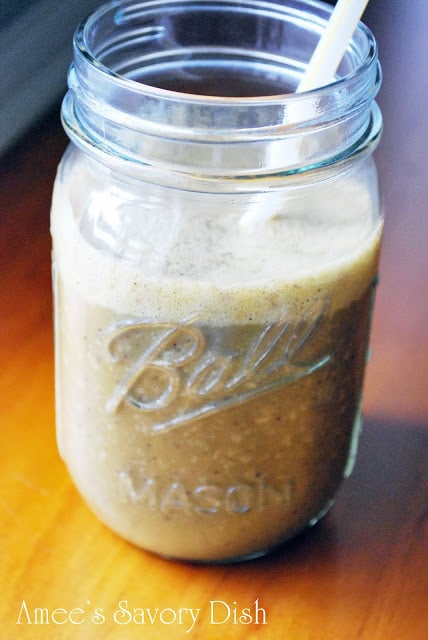 Good morning Green Drink

1/2 cup organic apple juice (from pressed apples NOT from concentrate)
1/2 cup water
1 small carrot
1 cup baby kale
5 large organic fresh or frozen strawberries
1/2 cup fresh or frozen blueberries
2 tsp almond butter
*optional 1 tsp chia seeds

Throw everything into a blender or Vitamix and blend until smooth.  You can change up the fruits to use what you have on hand.  I love kiwi & mango in this drink, too. Serve immediately.

Into the blender….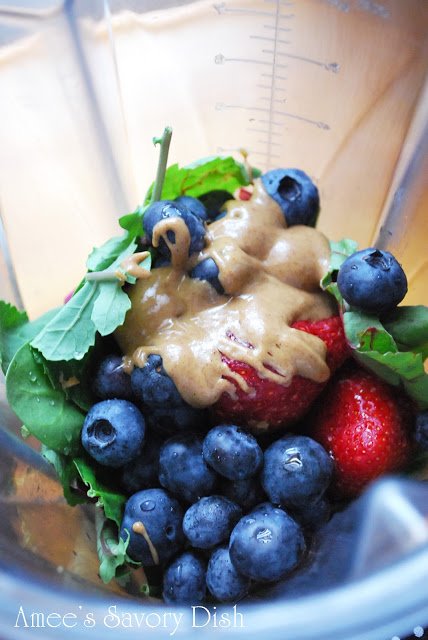 *Time saver tip: Pre-package your fruits and carrot in small ziploc bags and freeze.  

This makes morning prep a breeze!  You'll only have to add your juice, water, kale, chia seeds and almond butter.  This drink also makes a great snack!