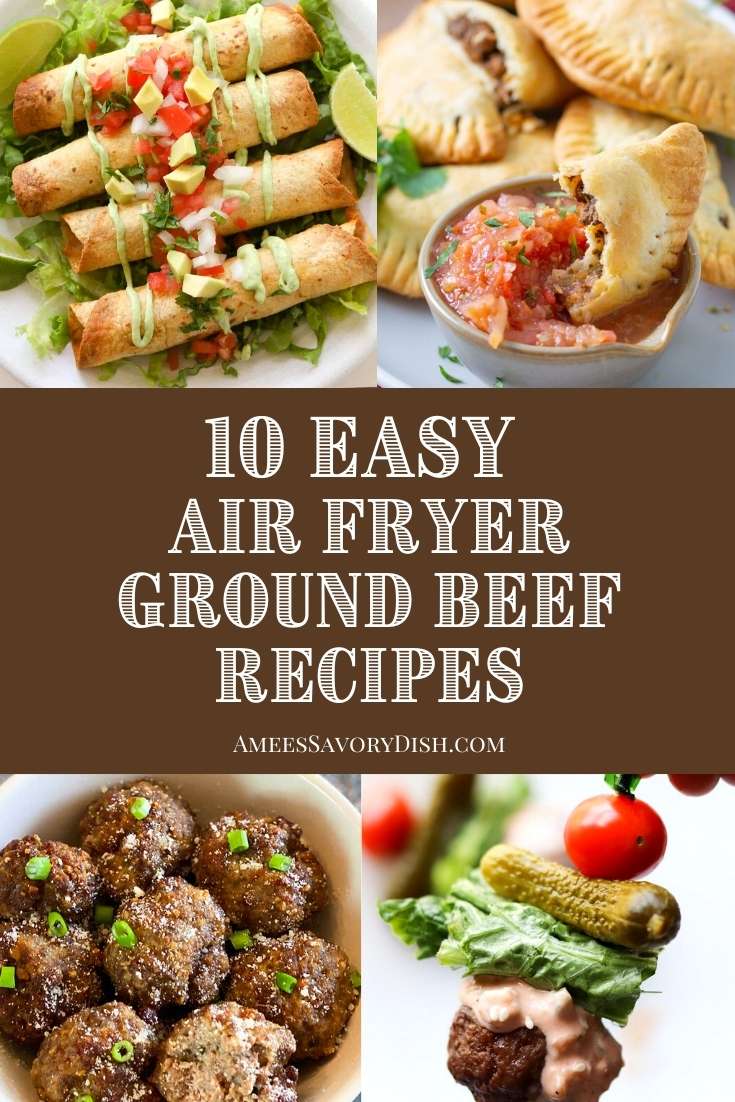 A round-up of 10 easy air fryer ground beef recipes that are perfect for a weeknight meal. Air fryers are not only great for creating lighter variations of our favorite foods, but they are great time-savers. Not to mention, the results are incredibly delicious!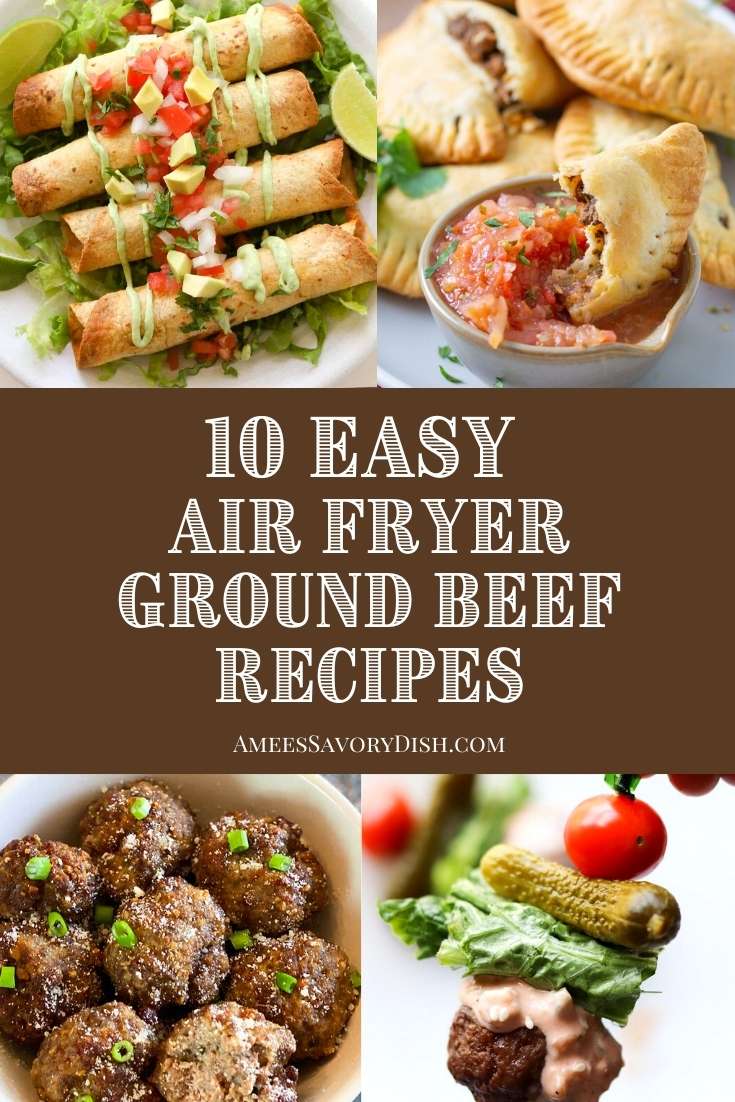 Benefits of Air Fryer Cooking
Air fryers cook food evenly while achieving the desired crispiness of our favorite fried foods with much less fat.
Air fryers are designed with a concealed heating element and removable basket, making it a safer cooking method than working with a pan of hot oil.
Most air fryers have digital controls for precise temperature and cooking times for foolproof cooking, and automatically shut off when the cooking timer ends.
Most air fryers are designed with a non-stick basket making clean-up a breeze.
Air Fryer Cooking Tips
Not all air fryers use the same temperature increments, so if your air fryer cannot be set at the exact temperature specified in a recipe, select the closest temperature setting.
It's best to check for doneness at the low end of the requested cook time and continue cooking longer if necessary.
Don't overcrowd the air fryer basket. Cook in batches, if necessary, so that the air can properly circulate around the food.
Preheating an air fryer isn't usually required unless a recipe calls for this step. Air fryers heat up quickly, and preheating doesn't usually result in less cooking time.
To prevent foods from sticking in an air fryer, give the basket or wire rack a light spray of cooking oil (I use olive oil) for easy removal, or use a sling made out of aluminum foil for certain foods that tend to stick more easily. This works especially well for more delicate foods.
Easy Air Fryer Ground Beef Favorites
In this recipe round-up, you'll find beef comfort food favorites with a healthier twist in a fraction of the time!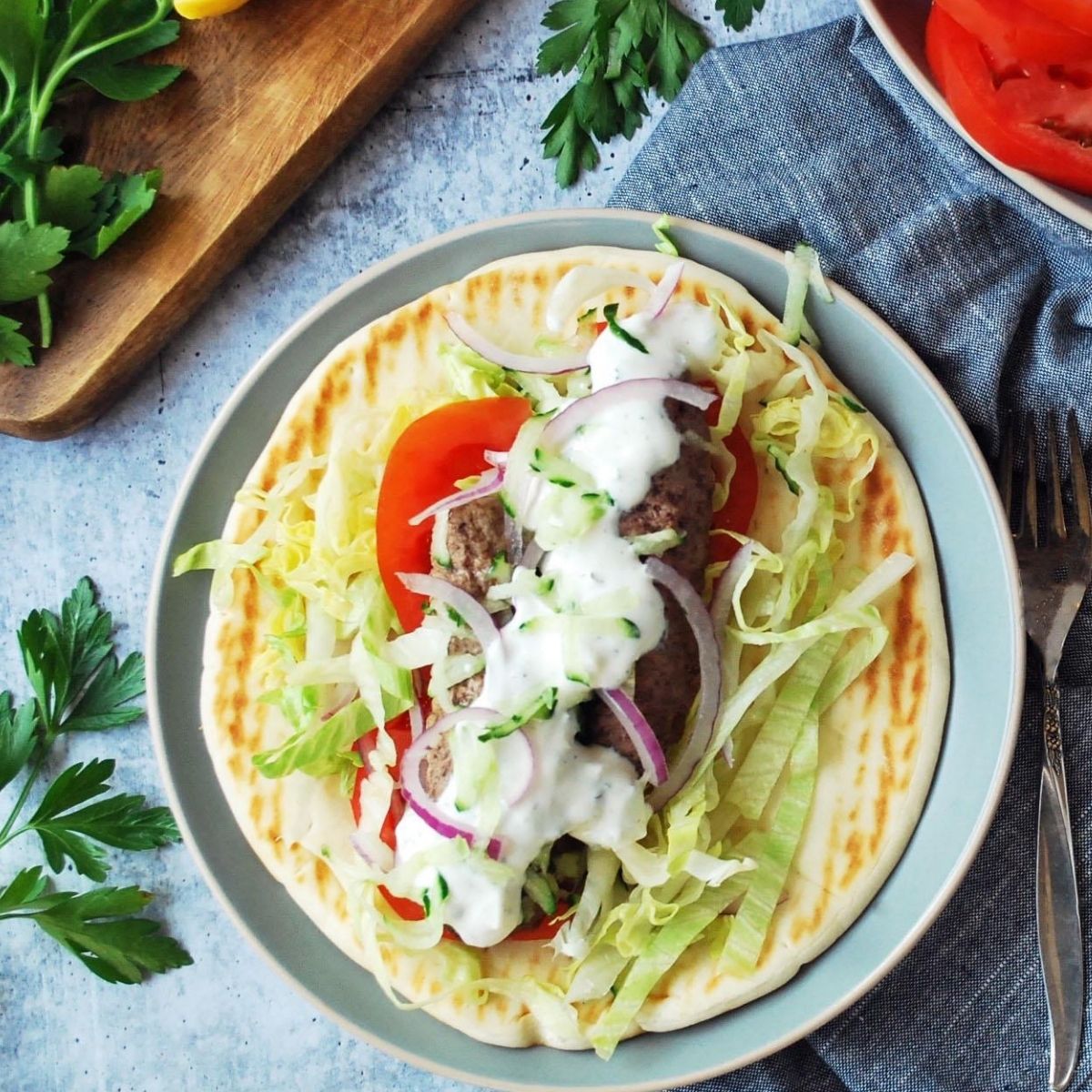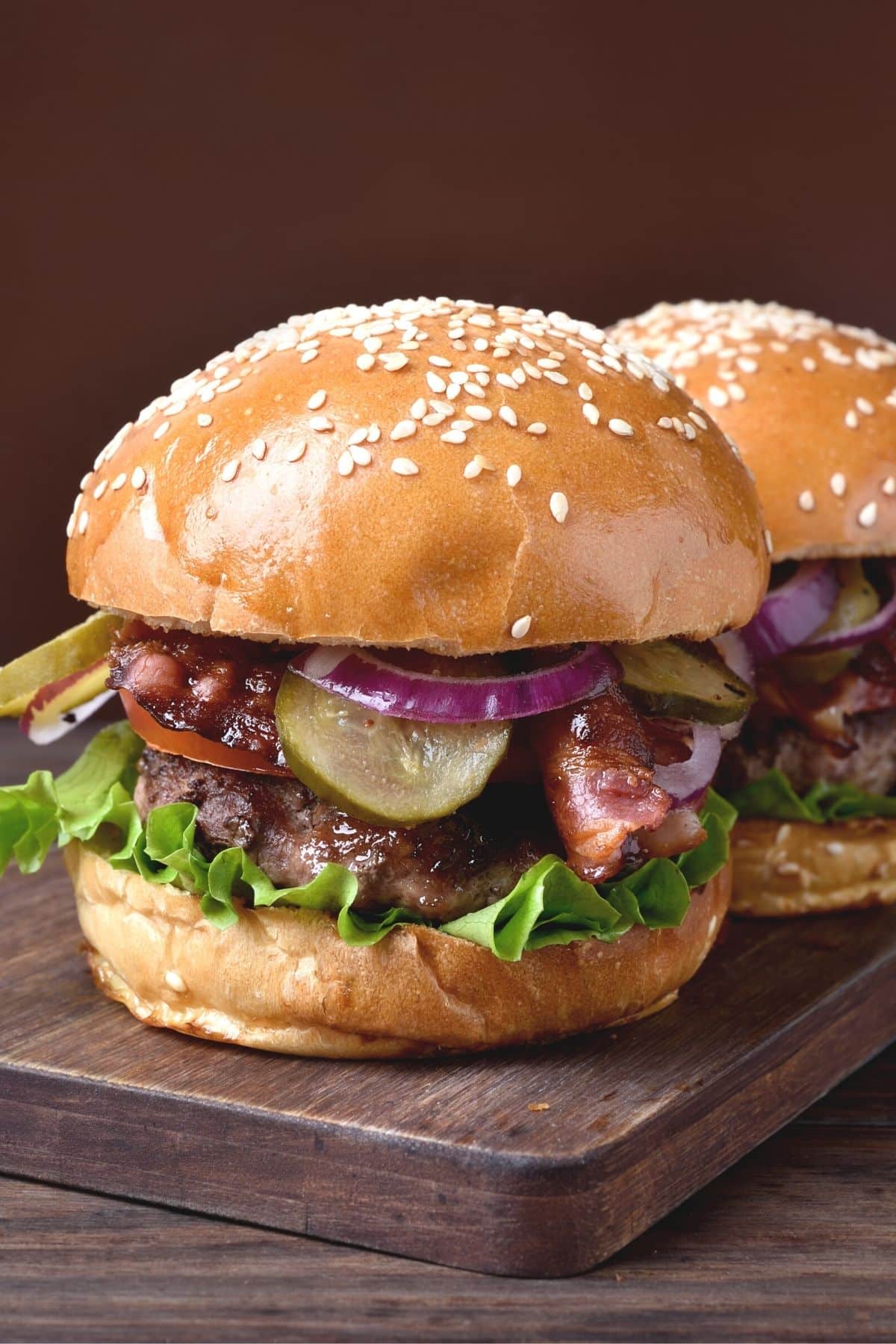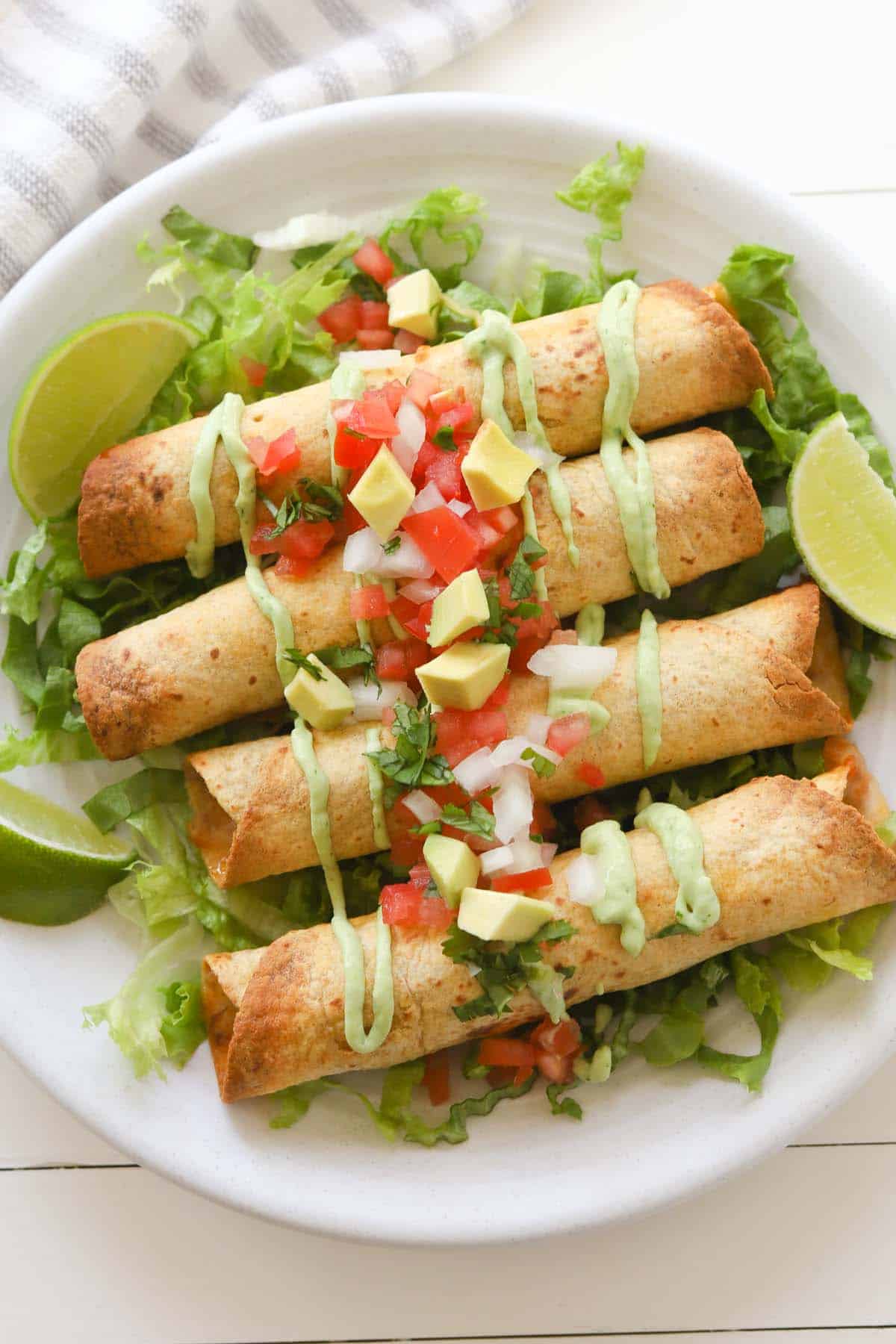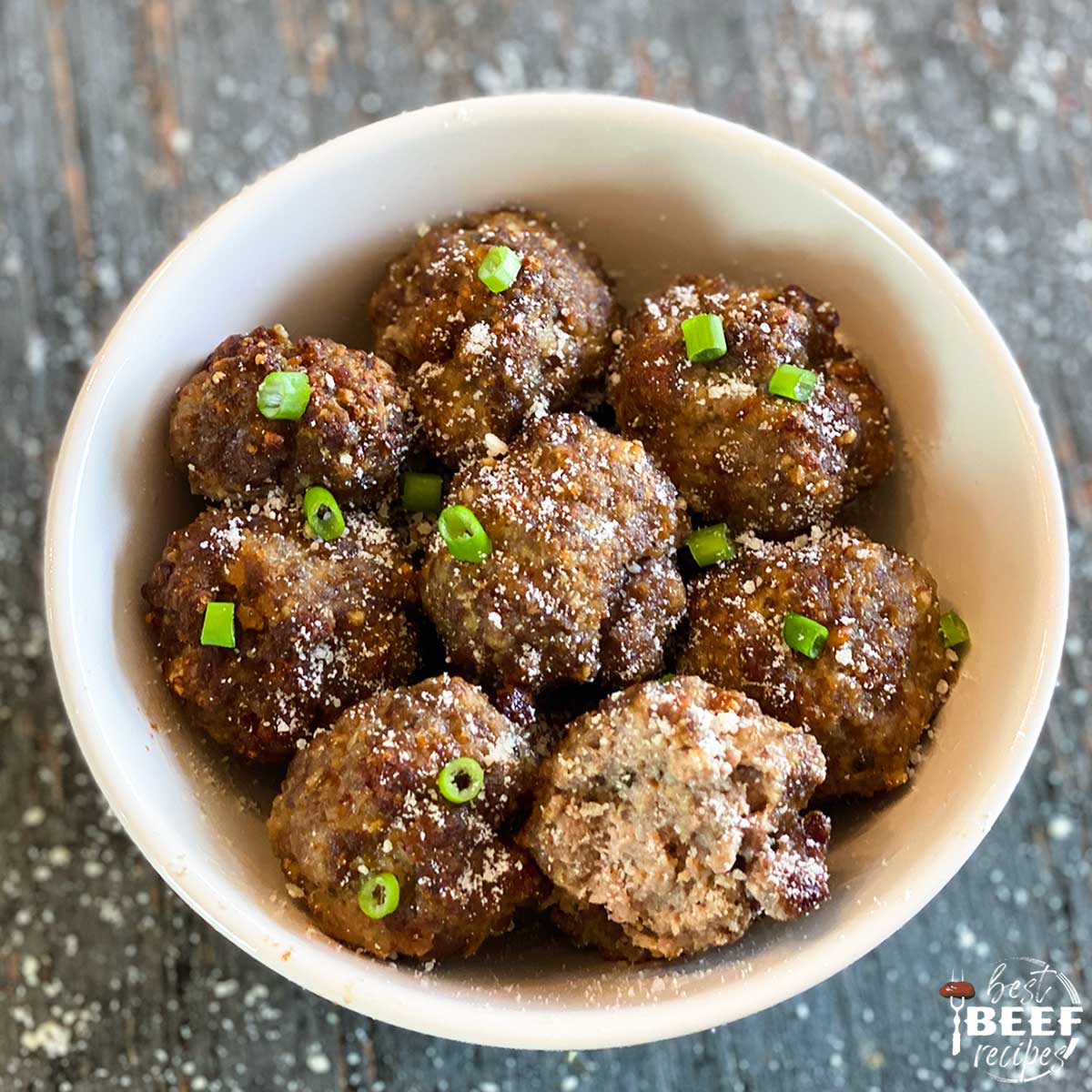 More Easy Ground Beef Recipes
Southwest Beef Breakfast Muffins
Gluten-Free Barbecue Meatloaf Muffins
Easy Oven-Baked Beef Skillet Nachos
LIKE THIS POST? DON'T FORGET TO PIN IT FOR LATER, COMMENT, AND HIT THOSE SHARE BUTTONS! 🙂