Super green juice is an all-natural smoothie for kids. This easy smoothie recipe is made with fresh fruits and vegetables, with no added sugar! Perfect healthy breakfast smoothie or after-school snack.
I make a batch of this super green juice drink several times a week and my kids love it.  If your kids don't like pulp, like mine, just pour the drink through cheesecloth or use a mesh strainer.  The added apple juice gives it just enough sweetness to be tasty, so they won't want to spit it out.  Kids will love drinking their kale and feeling like a superhero when they're done. 🙂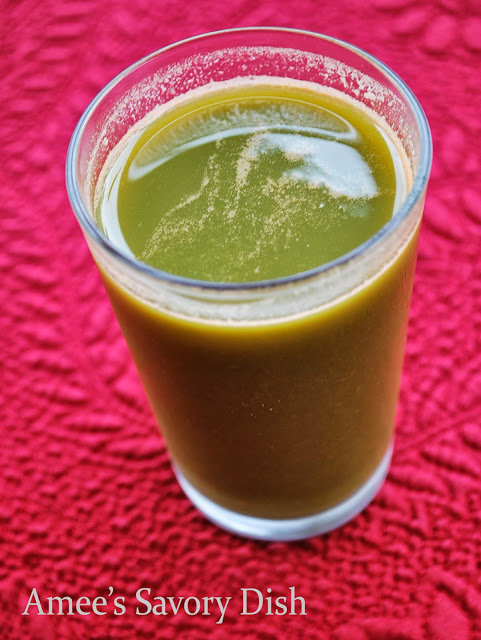 Super Green Juice for Kids

1/2 cup organic seedless grapes (white or red)
1 organic apple, cored
2 cups chopped kale
2 large organic carrots, rinsed, stem removed and cut in half
2 cups organic natural apple juice (not from concentrate)
2 cups water

Place all ingredients in a Vitamix or heavy duty blender.  Blend until smooth and blended.  You may want to add a little more water or juice, depending on your taste preference.  Pour through a strainer and store in the refrigerator.
More healthy drink recipes:
Tropical Blueberry Kale Smoothie
Tropical Berry Dairy-Free Smoothies