Lemon pepper marinade is a simple but flavorful marinade for chicken or shrimp. This easy marinade recipe can also be used to make a delicious, tangy salad dressing!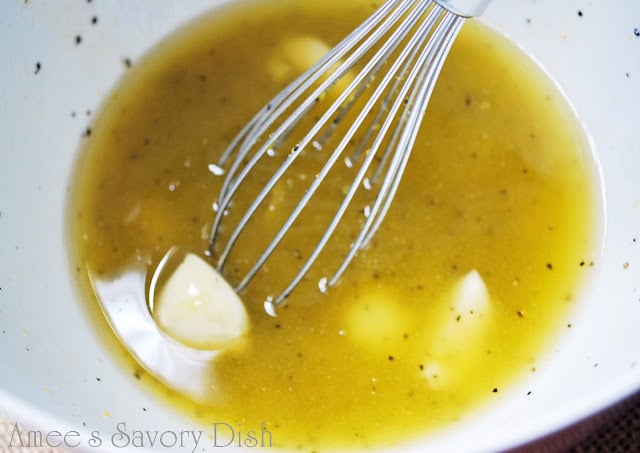 I love the taste of lemon pepper. Grilled lemon pepper chicken is one of my favorite healthy chicken dishes.
Making lemon pepper marinade from scratch is so much tastier and less expensive than anything from a bottle in the grocery store!
Ingredients:
1/2 cup fresh lemon juice
zest of one lemon
3 garlic cloves, mashed
1/2 cup extra virgin olive oil
few drops tabasco sauce
2 tbsp lemon pepper seasoning

Combine all ingredients in a large bowl with a whisk.  Pour into a large ziploc bag and add your meat (great with chicken, shrimp and fish).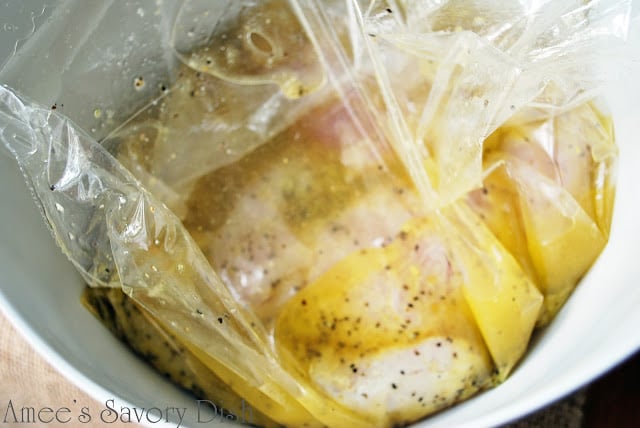 Marinate in the refrigerator for two hours.  If using for shrimp, only marinate for 30 minutes.  I love this marinade for grilled chicken and shrimp.  It's easy to throw together and adds so much flavor!