This homemade salsa recipe is simple to make and easily prepared in a Vitamix or a food processor, in 5 minutes or less.  Fresh tomatoes, onion, jalapeno, lime juice, and fresh cilantro make this easy salsa recipe the best salsa ever!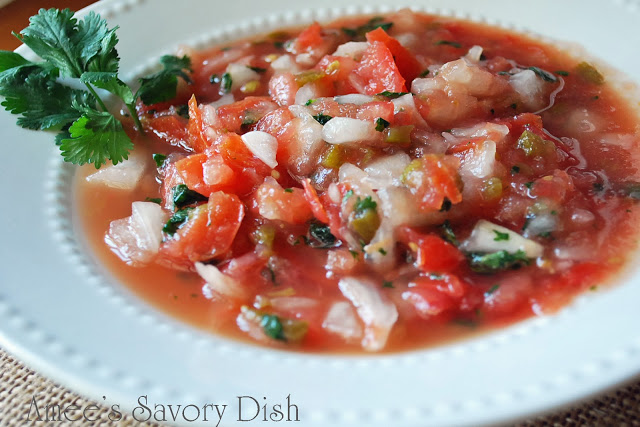 Homemade Salsa

Ingredients:
3 Roma Tomatoes, cut into quarters
1/2 onion, chopped into four pieces
1 jalapeno, seeded and chopped into quarters
1-2 tbsp freshly squeezed lime juice
1/4 cup fresh cilantro, stems removed
1 tsp sea salt

For the Vitamix:
Place all ingredients into the Vitamix and blend on Variable #1 or 2 using tamper to push ingredients into the blade.  Blend until desired texture is reached (I like mine a little chunky).  

For the food processor:
Place all ingredients into the bowl of a food processor and pulse until desired consistency is achieved.  Serve and enjoy.   
You can serve the homemade salsa with chips for dipping, of course but it's delicious in tacos, salads, and even with eggs for breakfast.