Recently, while browsing Successful Together (a wonderful Weight Watchers inspired blog ) I came across Angie's recipe for Strawberry Banana Freeze.  I love this simple and quick healthy "ice cream"!!!  Angie's blog is full of great figure-friendly recipes, so please stop by and visit.  You'll love her site!
Strawberry Banana Freeze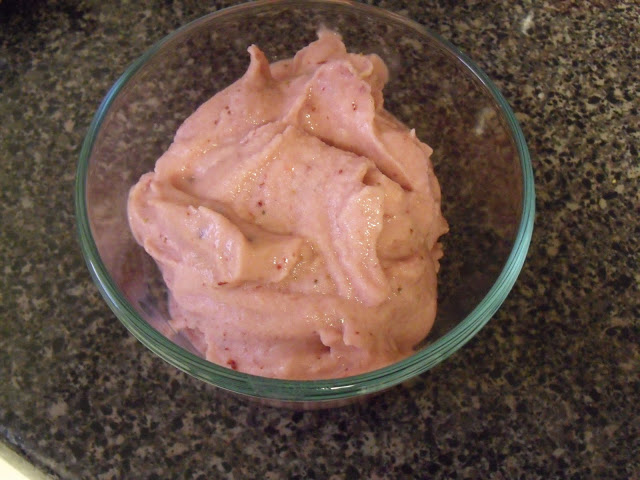 *photo by Successful Together
Here's all you need:
6-7 fresh strawberries, stems removed
3/4 banana, frozen
1/4 cup coconut milk
Place all ingredients in a food processor or Vitamix and blend until smooth and creamy.  Only 1 WW point + for this delicious treat!!  Don't forget to stop by Successful Together for more great dishes!