I have been craving this soup lately!  I guess that I needed some good carbs in my diet:)  I am not a believer in carb restricting diets, if you are consuming the right carbs(vegetables, whole grains and fruits.)  Potatoes are great for you!  This is my FAVORITE potato soup recipe from an Irish cookbook.  This recipe is straight from Dublin, so you know it has to be good!  I did, of course, clean it up a bit to cut the fat and calories, but I promise you won't miss them at all !
Potato Soup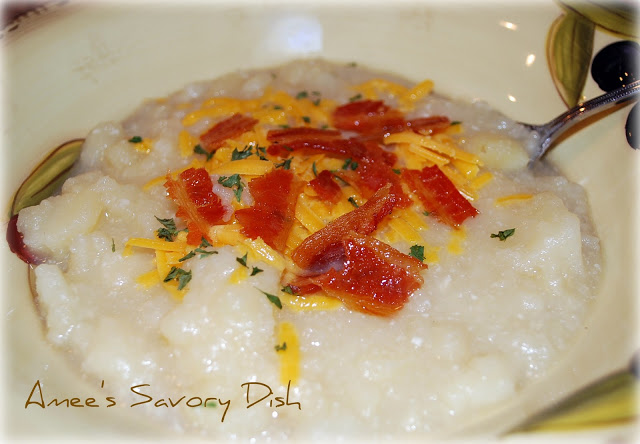 Ingredients:
2 lbs baking potatoes peeled, and diced into cubes
3 tbsp smart balance blend butter (stick) or organic, unsalted butter
3 cups chicken broth
3 cups 1%-2% milk ( if you are feeling naughty, go with whole milk)
2 medium size onions, diced (you can also use leeks here or one onion and one leek they give great flavor)
1 cup fat free evaporated milk mixed with 1 tbsp cornstarch or 1 cup fat-free half and half (this is a great sub for cream- but again if you are feeling a little indulgent, go with light cream)
6 slices of cooked bacon (go for natural, nitrate free bacon), crumbled
sea salt and pepper to taste


I love to bake bacon in the oven (no greasy mess!)  Cook bacon at 400 degrees in a baking pan fitted with a rack (for drippings) for 15-20 minutes.  Cook until it is crispy, but not too done.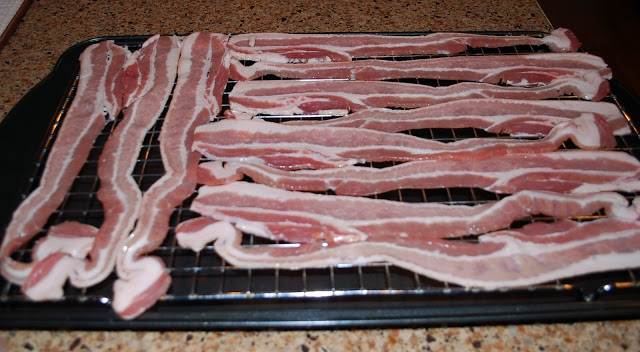 Bacon is ready to crumble and set aside for your soup topping.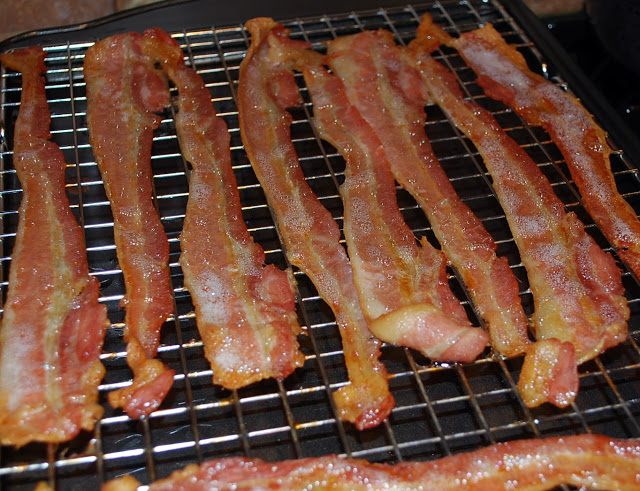 Now peel your potatoes and d
ice them into fairly large chunks.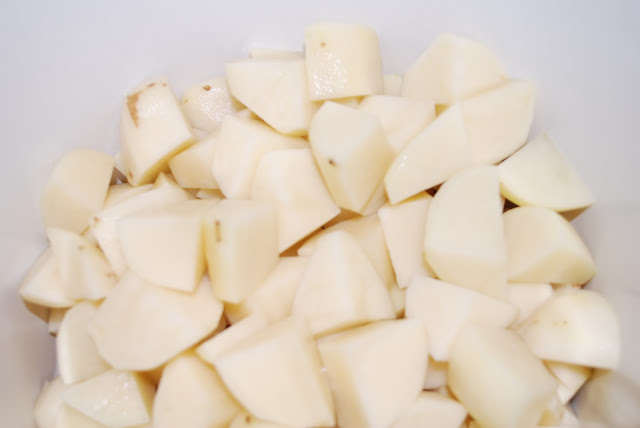 Now dice your onions.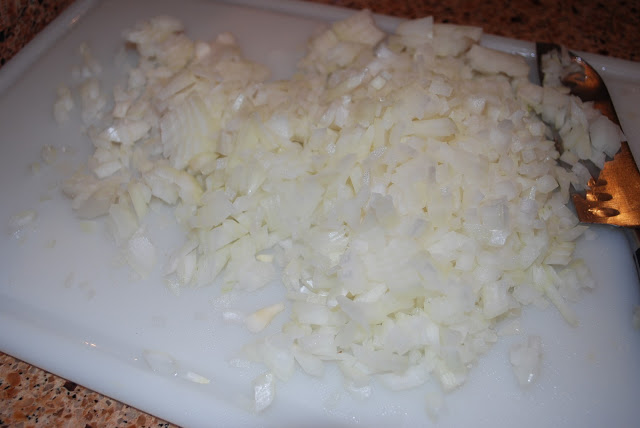 Melt the smart balance butter in a heavy stockpot over medium-low heat.  Add onions and cook until clear, but do not brown.  I simmer mine for about 5-8 minutes, stirring often.  Add diced potatoes and season with salt and pepper to taste.  Add milk and chicken stock cook over low heat, covered, for about an hour.  Remove lid and check potatoes.  They should be soft.  Mix evaporated milk and cornstarch with a whisk until well blended.   Add cornstarch mixture to soup or fat-free half and half.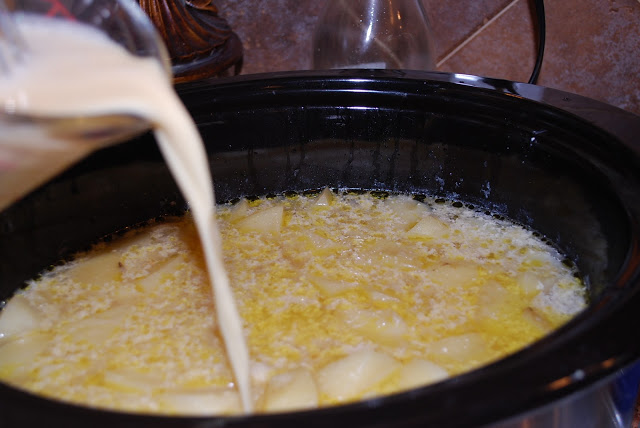 I usually make this early in the day and transfer to a crock pot on warm to serve for dinner.  Next, take a potato masher and gently mash potatoes until it's creamy, but still has some small chunks of potatoes.  You can use an immersion blender here, but I don't like this soup too creamy, I like more texture.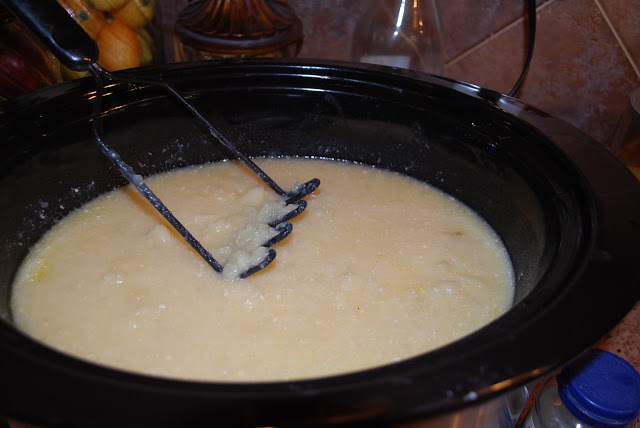 Ladle into bowls and add your favorite toppings.  I love freshly grated sharp cheddar, fat free sour cream, a few pieces of bacon, parsley and salt and pepper.  A great comfort meal. 
My kids rate this potato soup two thumbs up!