Kids love DIY pizza night, so why not let them make their own silly and not-so-scary monster face pizzas?!   This fun meal will encourage kids to eat their veggies.   Having lots of chopped fresh produce will entice them to load up and get crazy with their creations!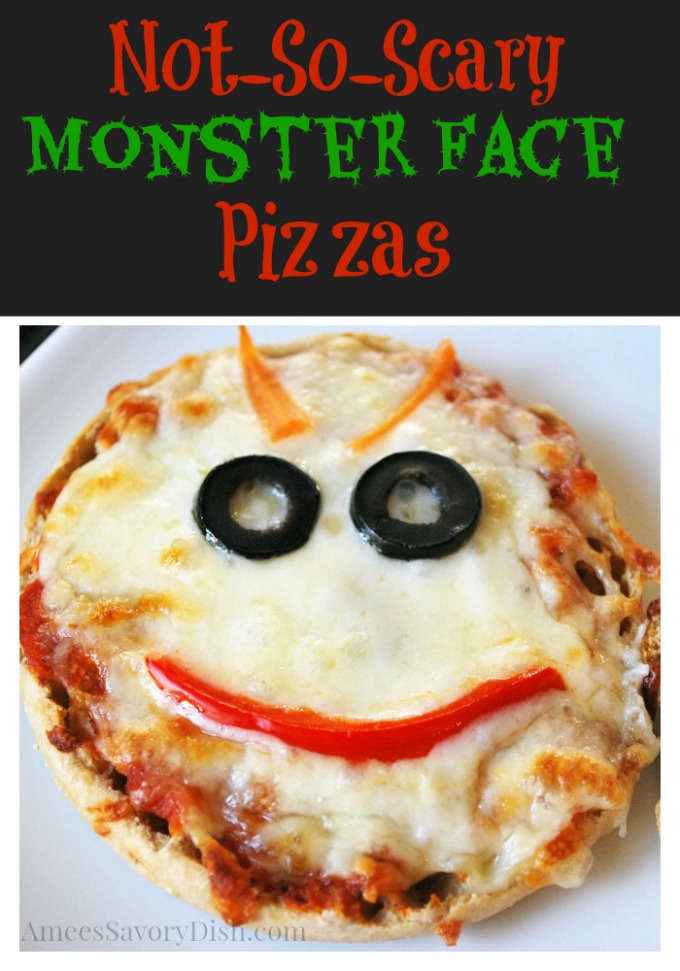 Ingredients:
6 Whole wheat, sprouted grain or gluten-free english muffins, split in half (I love Food for Life sprouted grain english muffins)
1  jar pizza sauce (your favorite brand) or my recipe for homemade pizza sauce
8 oz Shredded whole milk organic mozzarella cheese
Vegetables for garnish (sliced black/green olives, red, orange and green bell pepper slices, onions, carrots, mushrooms, etc.)
*Optional- cooked and crumbled grassfed beef 

Directions:
Arrange muffins on a baking sheet in a single layer.  Spread about 2 tbsp pizza sauce on each half.  Top with crumbled (cooked) ground beef, if using.  Place some finely chopped vegetables on top of the meat and then top with shredded cheese.  Arrange vegetable slices to make a fun "monster" faces.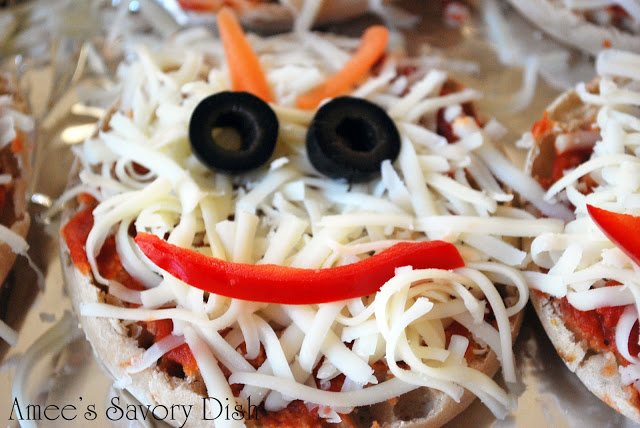 Bake at 450 degrees for 12 minutes or until cheese is lightly browned.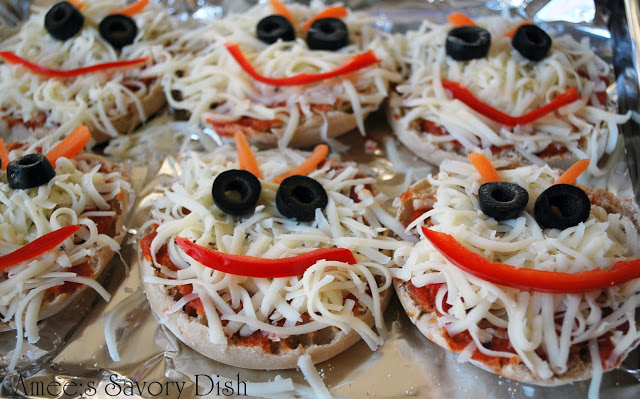 Feel free to get really creative here and put your own unique twist on these fun mini pizzas.  
Kids love helping out with this meal!