This clean-eating date dessert reminds me of one of my favorite southern treats, decadent pecan pie.  The flavors are a heavenly blend, very rich and sweet with a melt-in-your-mouth texture.  I could have eaten the whole pan……I had to exercise a lot of self-control!  This recipe is adapted from Dates Stuffed with Goat Cheese from The Food Lover's Kitchen (a wonderful Paleo recipe site).  The recipe sounded amazing, but I wanted to try them with mascarpone cheese (my Italian favorite) and a drizzle of real maple syrup.  I'm in love with this one!  I bet you can't eat just one……;)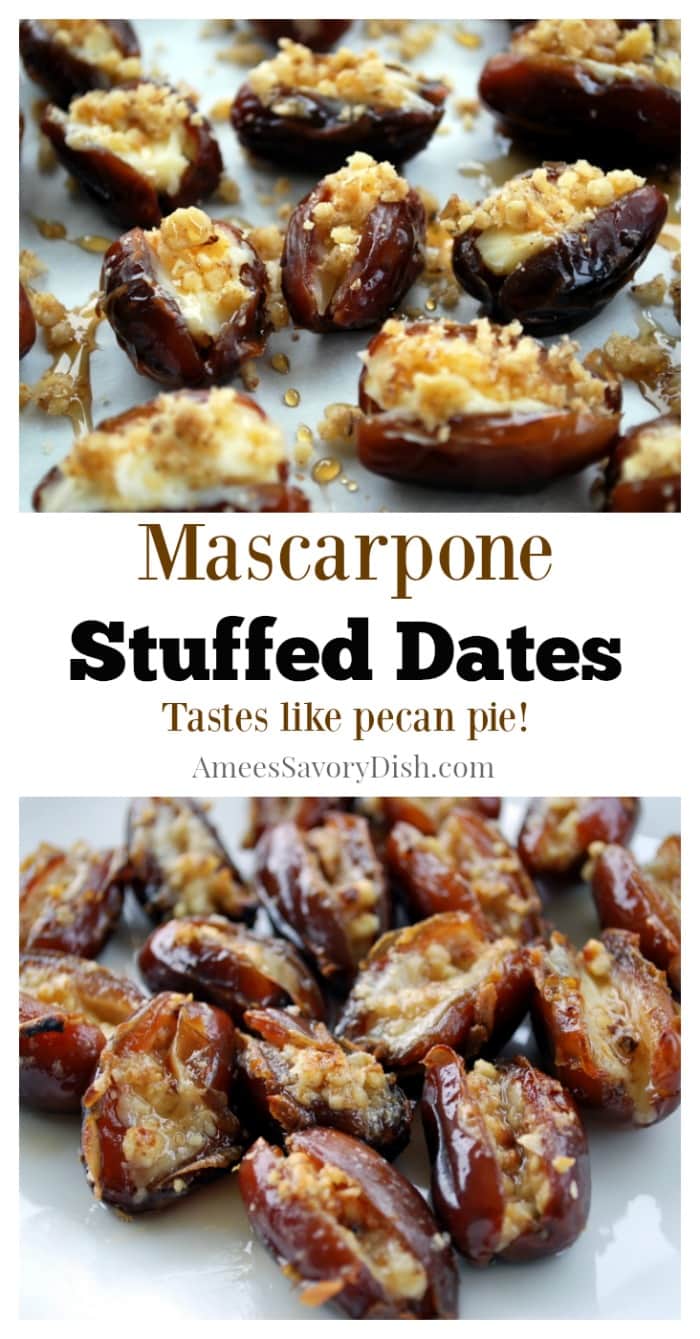 Mascarpone Stuffed Dates with Maple Drizzle
Ingredients:
1/4 cup finely chopped pecans 
24 Medjool Dates, pitted 
6 oz Mascarpone cheese
Grade A Dark Amber Maple Syrup (about 2 tbsp for drizzling)

Turn on oven broiler and move oven rack to the top position.  Slice dates lengthwise to remove pit and create an opening for the filling.  Stuff dates with mascarpone cheese and sprinkle with finely chopped pecan crumbs.  Place on parchment-lined baking sheet and drizzle with maple syrup. 

Ready for the oven.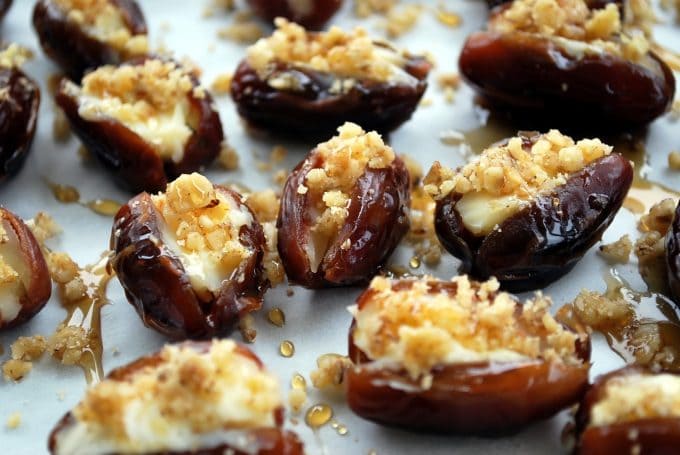 Broil 3 minutes or so until lightly golden.  Watch carefully so they do not burn!  Allow to cool, slightly and enjoy warm or room temperature.  Store any leftovers in the refrigerator.