Double chocolate mug cake is a quick and easy microwaveable dessert. This gluten free mug cake recipe is perfect for after school snacks, too, and the kids can help to make it!
This decadent clean-eating personal size cake takes less than 2 minutes to prepare!  It's so delicious that you'd never know that it's gluten-free and refined sugar free.  This recipe makes enough batter for two mugs, so be sure and share with a friend or fellow chocoholic.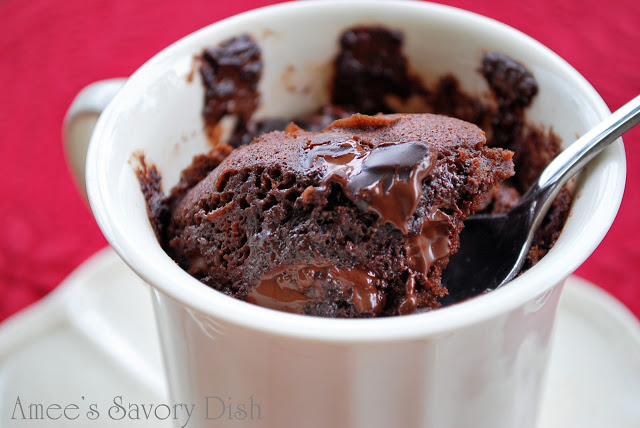 Gluten-Free Double Chocolate Mug Cake

Ingredients:
Whisk together in a small bowl:
4 tbsp brown rice flour
5 tbsp coconut sugar
3 tbsp cocoa powder
1/2 tsp baking powder
pinch sea salt

In a separate bowl stir together:
3 tbsp almond milk 
3 tbsp melted pastured butter (or coconut oil, but the butter gives it a better flavor)
1 tsp vanilla extract
1 egg, slightly beaten

For topping:
Handful of (good quality) dark chocolate chips

Combine the two mixtures in a glass bowl.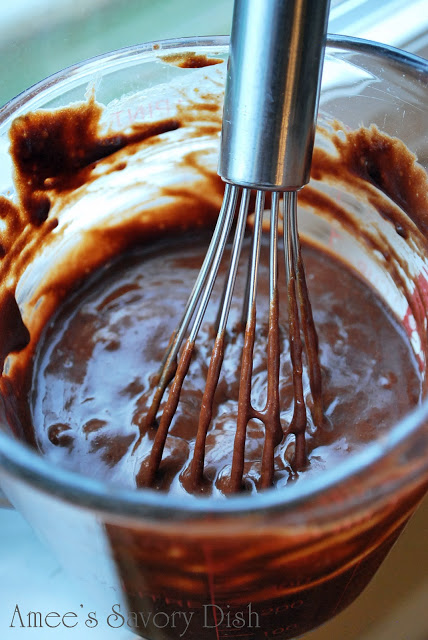 Divide evenly into two mugs.  Top each mug with dark chocolate chips (60% cacao) and cover each mug with plastic wrap.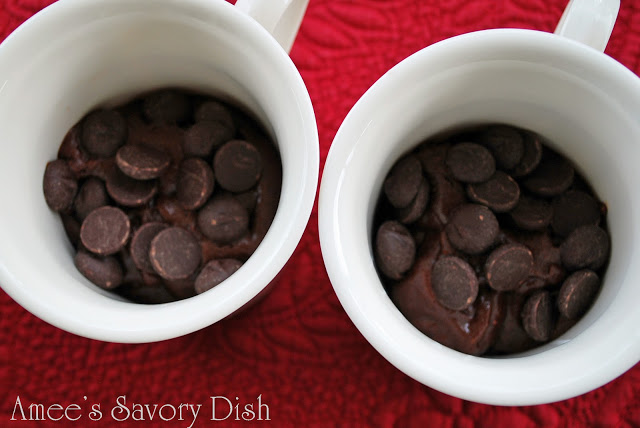 Microwave for 1 minute and 10-20 seconds.