These cookies are definitely not healthy, but they are homemade and my kids absolutely love them!  I started making this recipe about 5 years ago.  After trying out MANY different recipes, this Frosted Sugar Cookie recipe was our absolute favorite.   It originated from none other than the butter queen herself, Paula Deen.  It's not surprising that she makes a killer sugar cookie.  I made a few minor changes to the original recipe.  The frosting glaze needed more milk added than her original recipe, so I just played around with it to get that perfect spreadable consistency.  You don't want it too runny or too thick.  It should be fairly easy to spread with a knife, but thick enough to harden to a smooth finish.  You must be patient and give the glaze a few hours to harden before stacking them, so they don't smudge.  Store in an airtight container until ready to serve.  

Frosted Sugar Cookies
Adapted from Paula Deen's Animal Shaped Sugar Cookie recipe
Makes about 18 cookies, depending on the size of your cookie cutter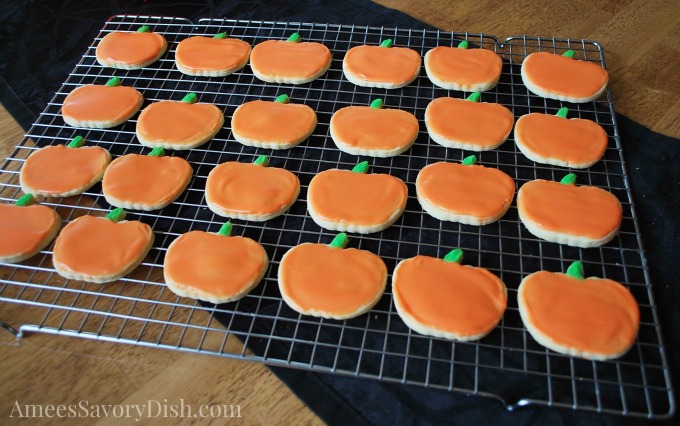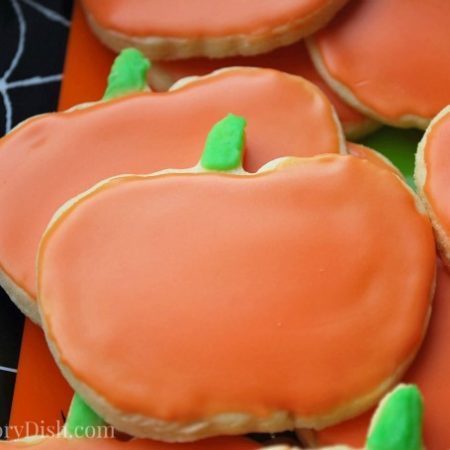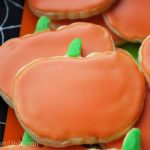 Frosted Sugar Cookies (A Kid Favorite)
Ingredients
1

cup

2 sticks unsalted, organic butter at room temperature

2/3

cup

organic sugar

1

whole egg

2

tsp

vanilla extract

can use 1/2 almond extract & 1/2 vanilla

2 1/2

cups

unbleached all-purpose flour

sifted (don't skip the sifting!), plus more for dusting the work surface

1/2

tsp

sea salt

For the Icing:

1 1/2

cups

confectioners' sugar

2

tbsp

of milk

I always add a bit more until the texture is right, if you use food coloring then you can use a little less extra milk

A few drops of food coloring

optional

*Icing should be thick enough to stick to the back of a spoon

but smooth enough to be spreadable.
Instructions
Cream butter and sugar in the bowl of an electric mixer on medium speed.

Add in the egg and vanilla.

In a separate bowl, combine the flour and salt, then stir into the butter mixture with the mixer on low.

Cover dough with plastic wrap and refrigerate for 30 minutes.

Preheat oven to 350 degrees.

Line a cookie sheet with a silpat mat or parchment paper.

On a floured surface, roll out the dough to a 1/4 inch thickness and cut into your desired shapes with cookie cutters.

Place the cookies on the prepared pan and bake for 8-10 minutes, until the edges are starting to turn golden, but not brown.

These cookies are supposed to not look done when you take them out, but they should be firm and set.

They will have a soft texture when cooled if they do not bake too long.

Transfer to a wire rack and cool while you prepare the icing.

To make the icing, sift the sugar into a bowl, add the milk and food coloring (if using) and stir.

If mixture is too thick, add a little more milk.

If mixture is too thin, add a little more sugar.

This is simple to adjust to get the right consistency.

Spread icing on cookies when they are completely cooled. The icing will set when they are completely dry.
We made pumpkin cookies, for our neighborhood pumpkin painting party and United States cookies, for my daughter's class, this weekend.   They got to decorate these in class by "labeling" the rivers and mountain ranges.  Needless to say, my daughter loved this lesson!