Halloween is synonymous with candy and treats galore, but there are plenty of healthier options that are fun for kids to eat and make.  A few ideas  are Monster Joe's (a twist on sloppy joes), Monster Mouths (a fun, healthy snack), The Vomiting Pumpkin (great party appetizer) and these Not-So-Scary Monster Face Pizzas (lunch or dinner recipe).  Those are a few of my healthy Halloween favorites from the archives.  These Cheesy Witches Broomsticks are really simple to put together, you only need a few ingredients.  I saw this idea in Kroger's MyMagazine and thought it was too fun not to share.
"When Witches go riding
and black cats are seen
The moon laughs and whispers
Tis near Halloween!"
~Author Unknown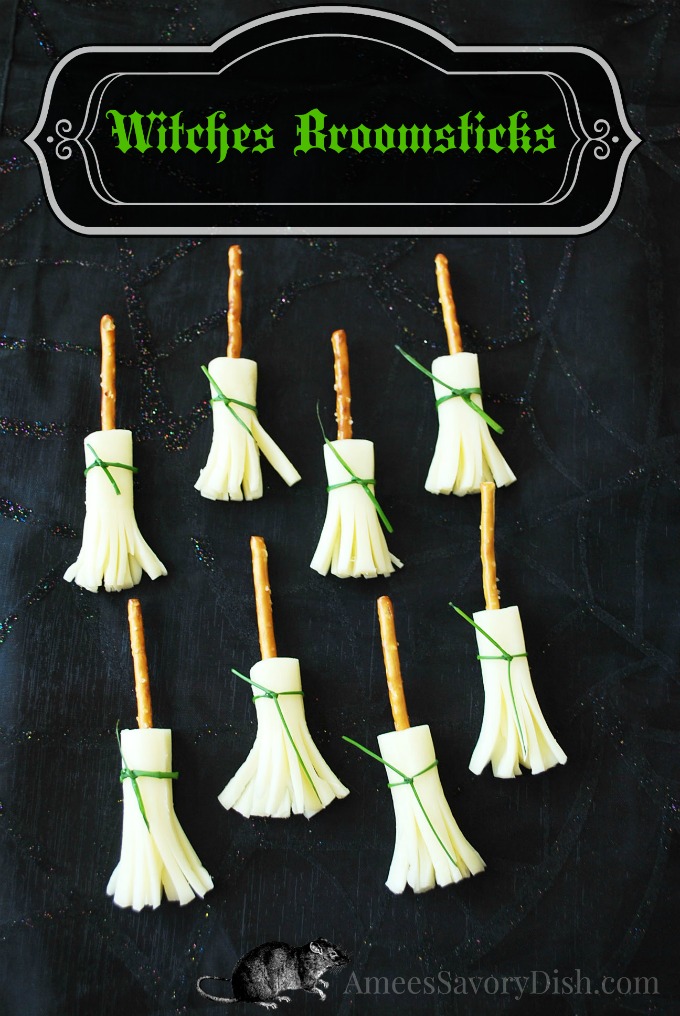 Three simple ingredients is all you need…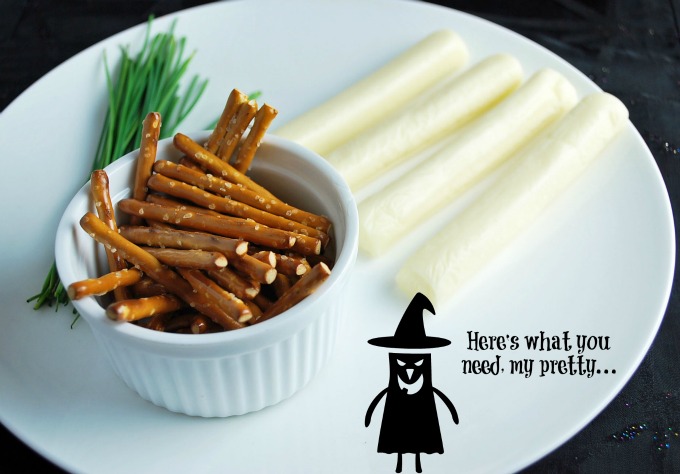 These Cheesy Witches Broomsticks are ready to fly….into hungry little mouths!  Happy Halloween!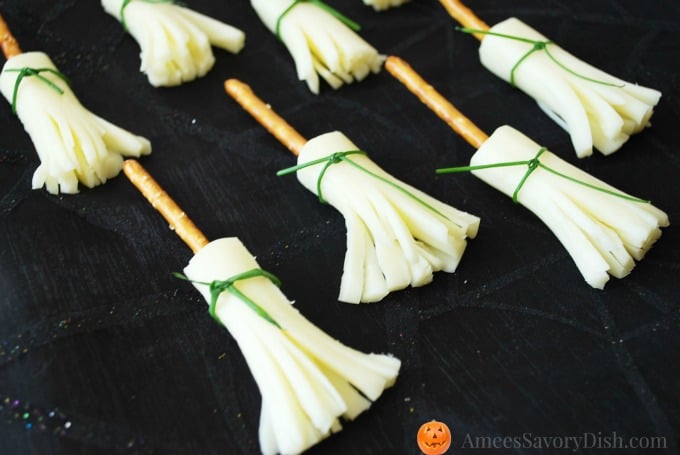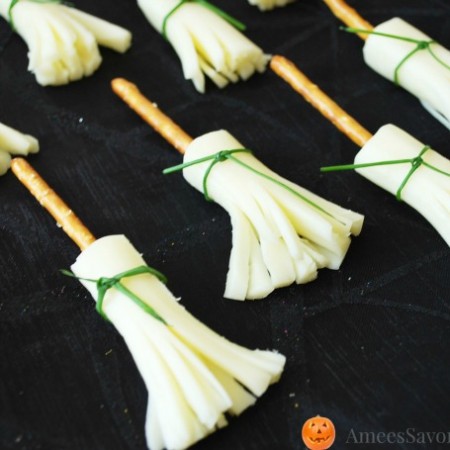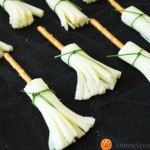 Cheesy Witches Broomsticks
Ingredients
4

mozzarella cheese sticks

cut in half

8

pretzel sticks

fresh chives
Instructions
After cutting cheese sticks in half, start making small slices in the cheese about half way down (you don't want to go too far up, since you'll need to cut a whole in the top

Pull slices apart to create the broom effect

Using a large toothpick, create a whole in the top of the cheese for the pretzel stick

Press pretzel stick into the cheese and wrap the cheese with 1 chive

Make a knot with the chive and serve