I was trying to figure out what to have for dinner one evening.  I had some leftover cooked chicken breasts in the refrigerator and I was trying to get creative and whip up something fun for the kids.  My son said, "Mom, why don't you make pizza chicken!"   Hmmmm, pizza chicken??  Sounds interesting, so I agreed to create this special dish that my son was craving. 🙂   I cut the chicken breasts up into bite size chunks and placed in individual serving sized ramekins, topped with spaghetti sauce, mozzarella cheese and a sprinkle of Parmesan.  Into the oven they went to bake until bubbly perfection.  That day, a kid favorite was born and now they love to request their special "Pizza Chicken".  This dish is an easy twist on Chicken Parmesan.  This past week, when my son and I made this dish, we put it into a 9 x 13 pan to serve over pasta.  It was delicious, not to mention super easy and kid-pleasing.  The individual dishes are fun to do also, because my kids love getting their own little pan of food.  Honestly, I loved the soft, bite-sized texture of the chicken as a nice alternative to cooking the whole breast.  Enjoy~
Pizza Chicken
Ingredients:
1 lb boneless, organic chicken breasts cut into bite size chunks
1/2 cup unbleached white whole wheat flour
1/4 cup Italian breadcrumbs
sea salt and pepper to taste
1 24oz bottle Newman's Own Cabernet Marinara sauce (or 24 oz of your favorite homemade marinara)
1 1/2 cups shredded mozzarella cheese
1/2 cup shredded Parmesan cheese
2 tbsp extra virgin olive oil
Directions:
In a shallow dish, combine flour, breadcrumbs and salt and pepper.  Add pieces of chicken breast and coat well with mixture.  Shake off excess flour mixture and set chicken aside. 
Heat olive oil in a large saute pan over medium-high heat.  Add chicken breast pieces and lightly brown on all sides.  Place chicken in a baking dish sprayed with non-stick spray and spread in an even layer.
Add marinara sauce and top with mozzarella and parmesan.  Bake in a 350 degree oven for 25-30 minutes or until lightly golden and bubbly.  Serve with your favorite pasta and vegetables.
This dish should make your kids smile 🙂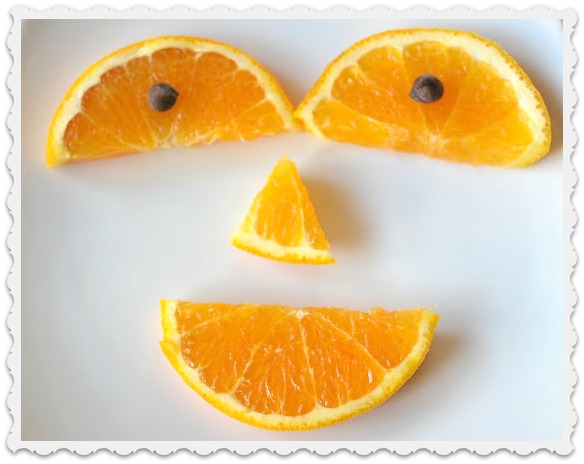 Shared at:
Family Fresh Meals