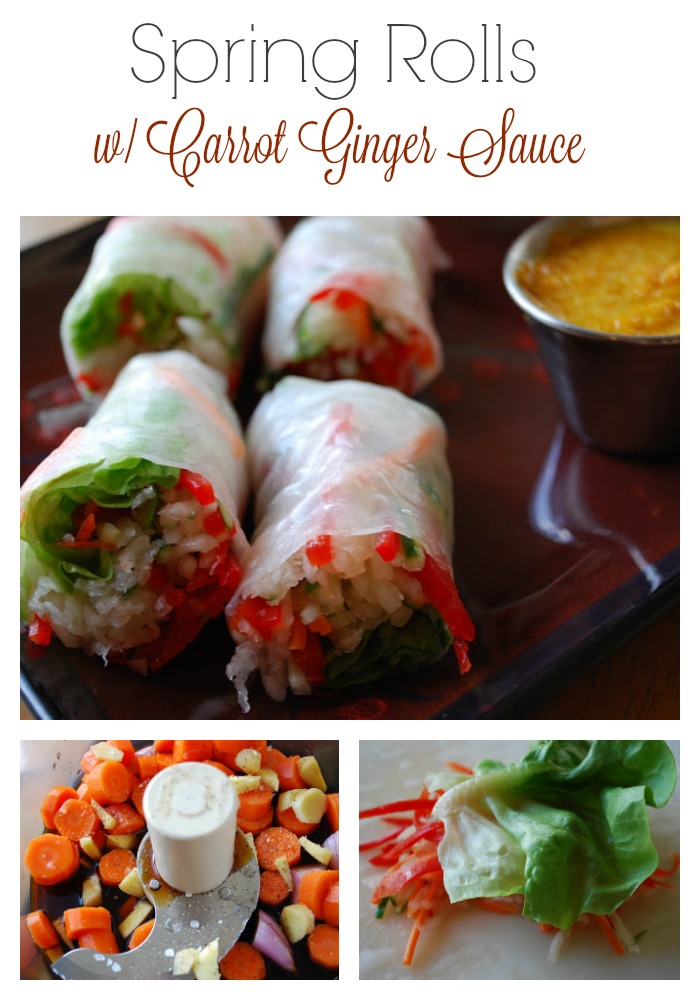 This is a recipe for spring rolls that came from Whole Living (a Martha Stewart magazine).  I have an addiction to Thai basil rolls.  When I got this similar recipe, I had to give it a try.  I love rolls made with rice paper, but it's hard to find.  I had to go to our local Asian market to purchase them.  They are a little tricky to work with, but once you get the hang of wetting and rolling them it becomes much easier.  My daughter had fun helping me in the kitchen.  She loved rolling them up like little packages.  This is a light and refreshing summer meal, not to mention super healthy!!  The carrot-ginger sauce tastes very similar to Japanese ginger salad dressing.  I modified some ingredients, but stayed pretty true to the original recipe.  You can do so much with the filling in this recipe.  Add ingredients that you love, roll up and enjoy!
Spring Rolls with Carrot-Ginger Dipping Sauce
Adapted from Whole Living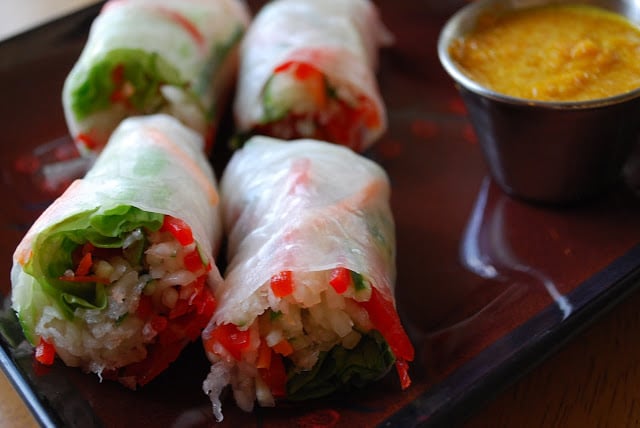 Follow the link above for the original recipe.  Here are the ingredients that I used:
6 rice paper wrappers
6 small, crisp lettuce leaves
1 medium carrot, peeled and julienned
1 cucumber, julienned
3/4 cup coarsely grated daikon
1 red pepper, julienned (seeds removed)
Here are the rice papers that I used: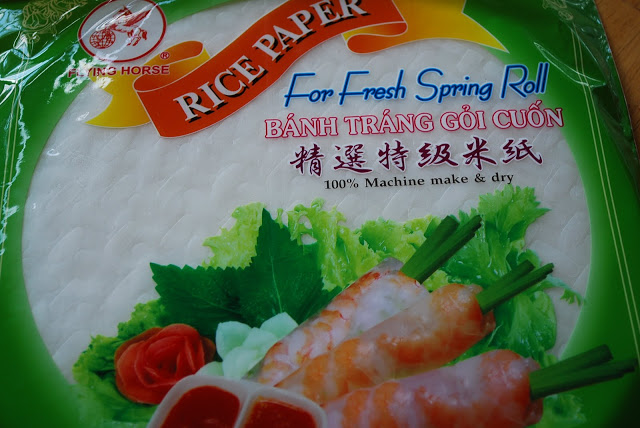 Place all chopped vegetables in a bowl and mix, except lettuce.  Quickly dip rice paper wrappers in a bowl of steaming hot water and lay on a flat surface.  Place 1/6 of the vegtable mixture in the center of the wrapper and add one lettuce leaf on top.  Roll up on one side and tuck in both edges and roll up until it is sealed. Continue with remaining wrappers.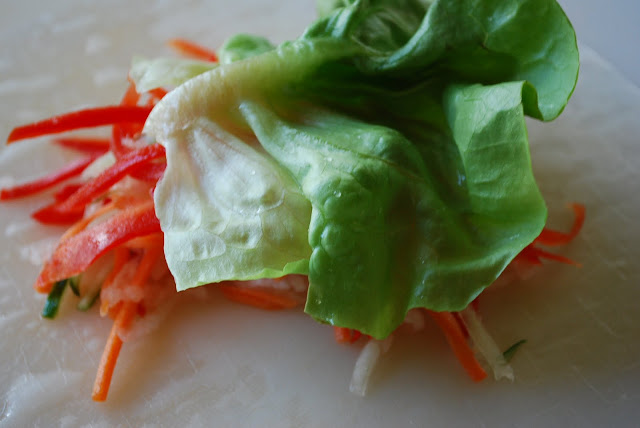 After rolls are made, make the dipping sauce. 
Carrot-Ginger Dipping Sauce
3 medium carrots, peeled and coarsely chopped
1 small shallot, quartered
2 tbsp coarsely grated peeled fresh ginger
1/4 cup rice-wine vinegar
2 tbsp low-sodium soy sauce
1/4 tsp toasted sesame oil
pinch sea salt and pepper
1/4 cup canola oil
1/4 cup water
Place all ingredients in a food processor except oil and water.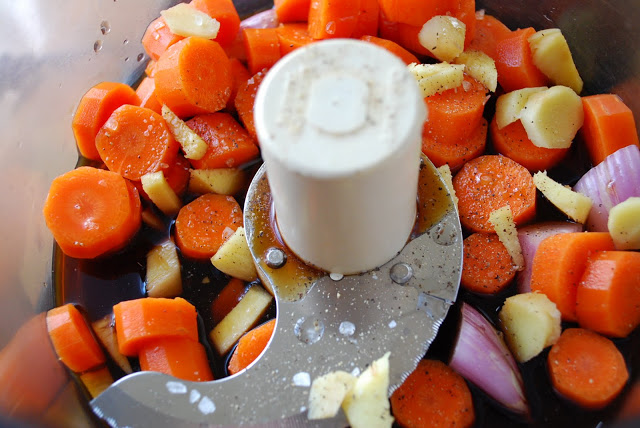 Process the carrot mixture until smooth.  With machine running, add canola oil and water through feed tube in a slow, steady stream.  Serve with rolls.